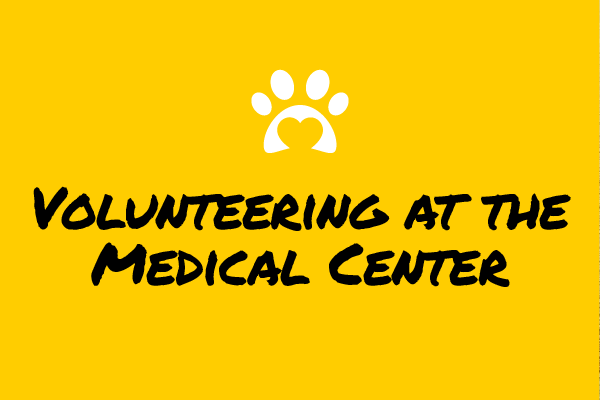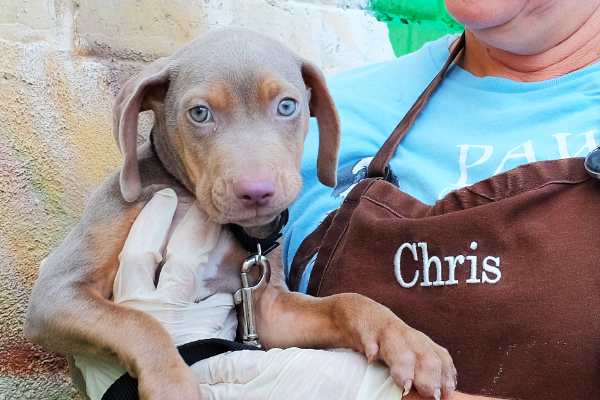 Helping our sick and injured animals and spay/neuter patients.
The PAWS Chicago Medical Center is the hub for our shelter medicine program and Lurie Clinic, providing volunteers with a wonderful opportunity to get hands-on with the care of animals and our operations.
Whether you're interested in working directly with our animals or providing behind-the-scenes support, we need your help at the Medical Center.
---
Working with Our Homeless Animals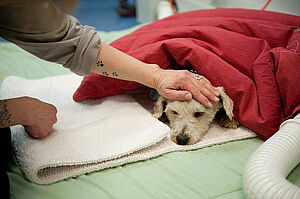 Animals arriving at our Medical Center are often in need of extensive medical care—and a lot of TLC. Depending on your experience, as a Medical Center Volunteer you will interact with and care for sick and injured animals. You may even help examine the animals and administer medication and food.
If you have medical training, you can shadow our veterinary teams and learn more about our groundbreaking shelter medicine program as a Veterinary Support Volunteer.

Working with Our Spay/Neuter Patients and Their Families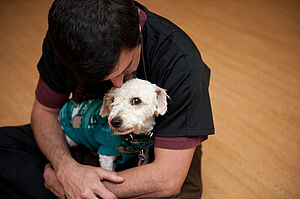 The Lurie Clinic provides services for more than 20,000 pets each year. You can help our patients recover post-surgery. You can also provide customer service support during our busy check-in and pick-up times or help schedule appointments by supporting our call center.

Supporting Our Operations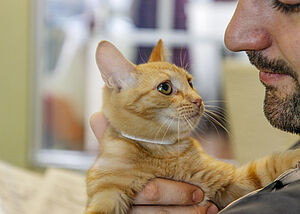 Working in a medical environment isn't for everyone. The great news is there are plenty of ways you can help out at the Medical Center without being involved in that side of things.
The Medical Center is home to the Pet Food Bank, which is run almost entirely by volunteers. As a Pet Food Bank Operational Support Volunteer, you will help us distribute thousands of pounds of donated food and supplies to families every month.
You can also support our Foster Program as a Foster Operations Volunteer, directly helping us save more lives by facilitating placement of animals into foster homes while they get ready for adoption, thereby making room for more animals in our Medical Center. You will work closely with our Foster Team to screen and train new foster families, helping to coordinate foster appointments, pick-ups and matching interested foster families with homeless pets.
The Medical Center is also the home base for PAWS for Life, our neighborhood outreach program. Most of the PAWS for Life work happens in the communities we serve, but we need also help at the Medical Center. Here you can provide operational support by making reminder phone calls to our clients to ensure spay/neuter surgeries happen as scheduled.