What we know about pets in Englewood and Back of the Yards: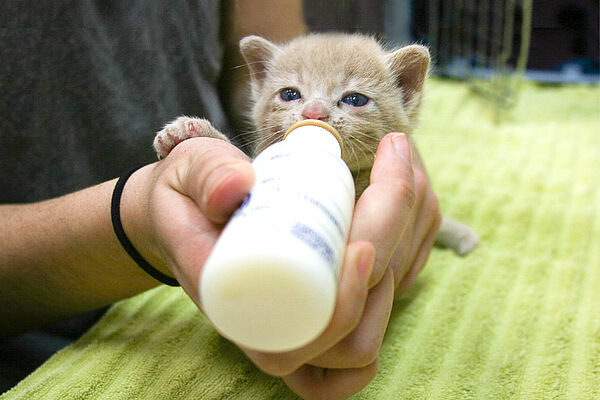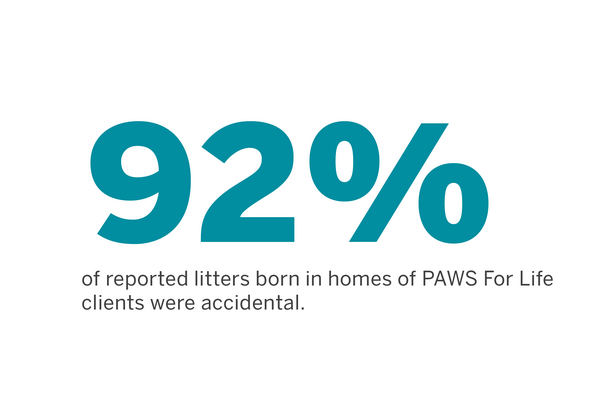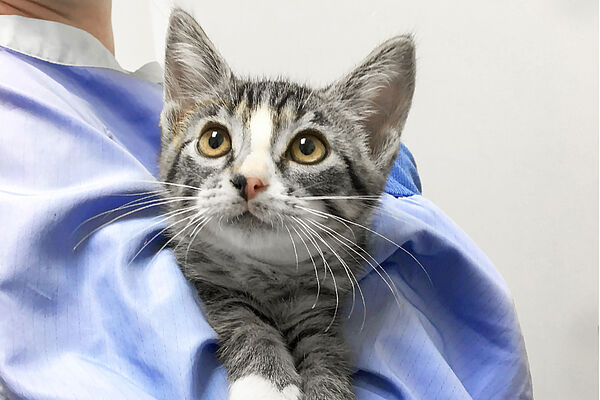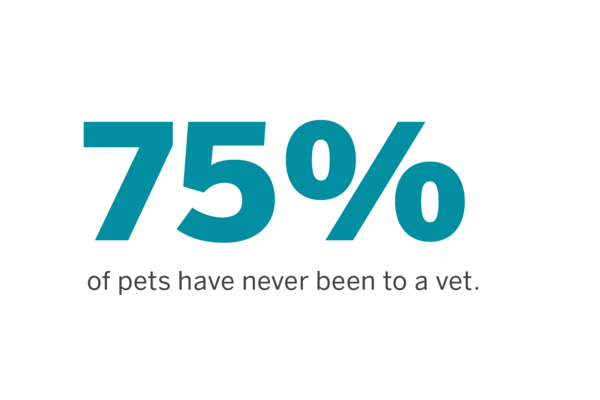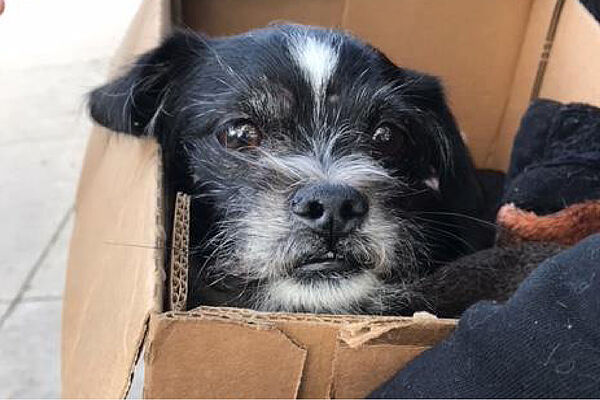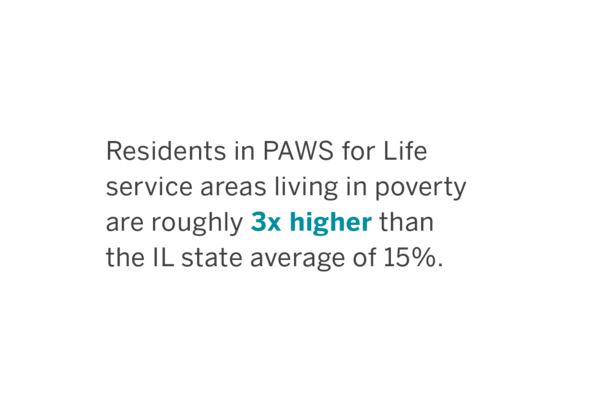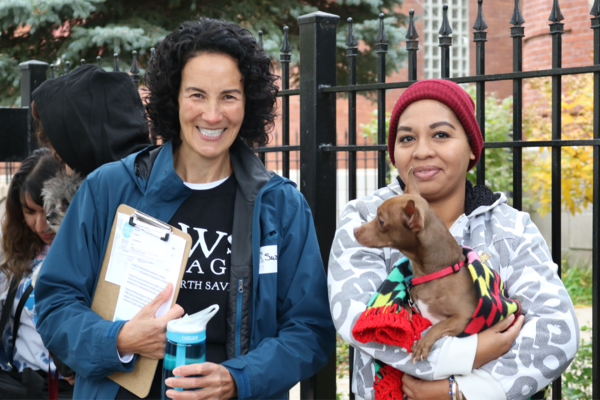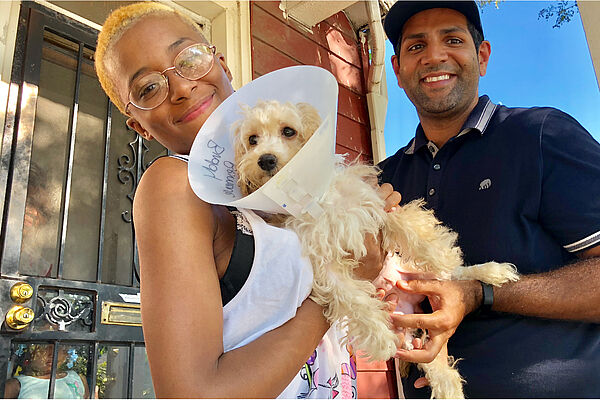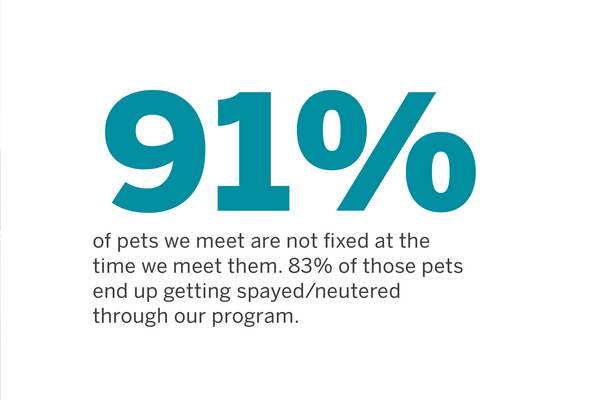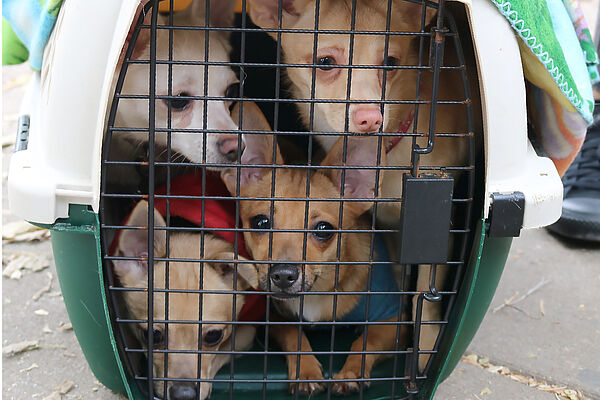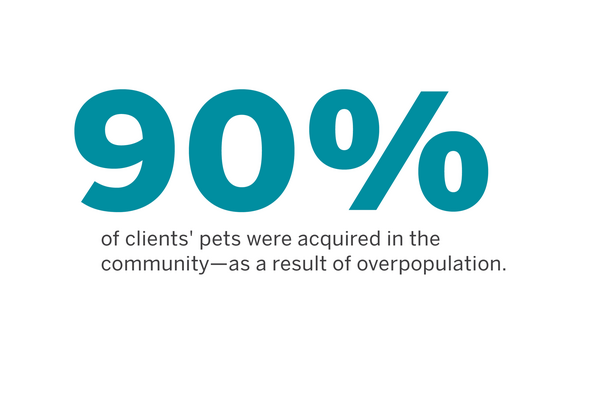 ---
Meeting Great Challenges with Great Effort
Hear from Arshawn about how PAWS for Life changed his life and his community.
PAWS for Life: Our Most Effective Program for Saving Lives
The single best way to end animal homelessness is to prevent it before it happens. And the most effective prevention method is proactive spay/neuter efforts.
But the communities in Chicago which need these services most have the least access to them. PAWS for Life remedies that by offering integrated, community-based solutions to both save lives and nurture healthier pets.
The foundation of PAWS for Life is a team of staff and volunteers on the ground six days a week, canvassing the Englewood and Back of the Yards neighborhoods, and removing barriers to accessing spay/neuter – like transportation. We build relationships, share educational information, and provide resources including a pet-food pantry, pet training advice, and veterinary care. We're there to connect with pet lovers who do not have access to these vital services and won't receive them without intervention.
91% of pets we meet through our PAWS for Life outreach are not spayed or neutered when we meet them. Of those pets, 83% end up spayed/neutered through our low/no-cost offerings. This dramatic change is only possible thanks to the sustained efforts of our team to collaboratively work together with the community to build a better future for both people and pets.
Today's efforts pay tomorrow's dividends. In the 20 years since PAWS Chicago's founding, the number of homeless pets killed in the city has been reduced by 91% percent. That dramatic change is due largely to the success of preventative spay/neuter programs. By supporting our PAWS for Life program today, your generosity will help us realize our shared dream of a No Kill Chicago.