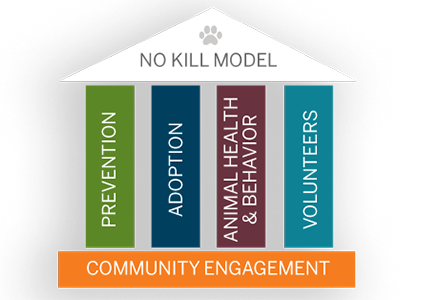 PAWS Chicago's lifesaving success is rooted in our No Kill Model, which can be replicated and scaled in any community.
The foundation of our No Kill Model is
Community Engagement.
By raising
awareness about pet homelessness and
engaging people in these efforts, we can
make lasting change for animals.
PAWS Chicago's mission-critical programs—
our No Kill pillars—sit atop this foundation.
These pillars are the robust Prevention,
Adoption, Animal Health and Behavior, and
Volunteer programs necessary to build a No
Kill community.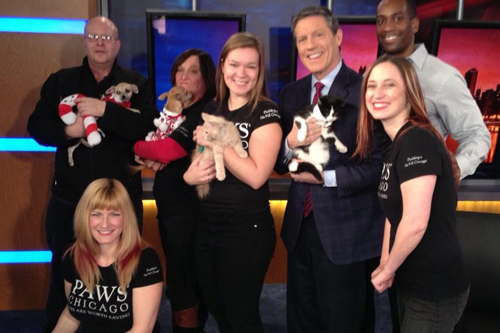 The Foundation—Community Engagement
People are the source of change for homeless pets. Learn more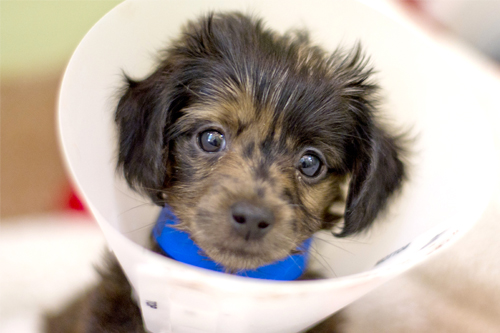 The Key Pillars to No Kill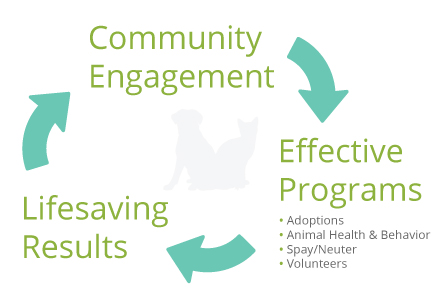 Feedback Mechanism
Our No Kill Model works as a feedback mechanism. The foundation of the Model—community engagement—drives effective programming in each of our pillars. These programs generate measurable results that show incremental, positive change. Those results then lead to additional community engagement.