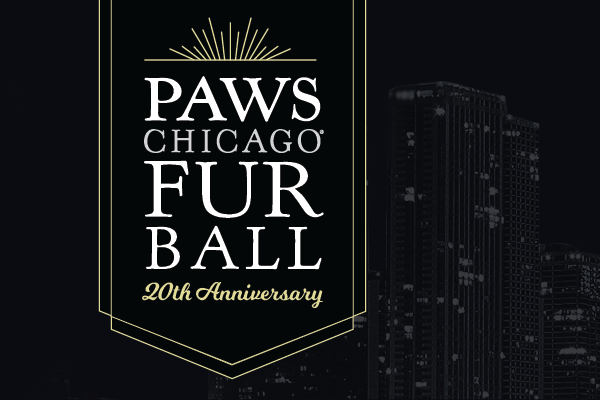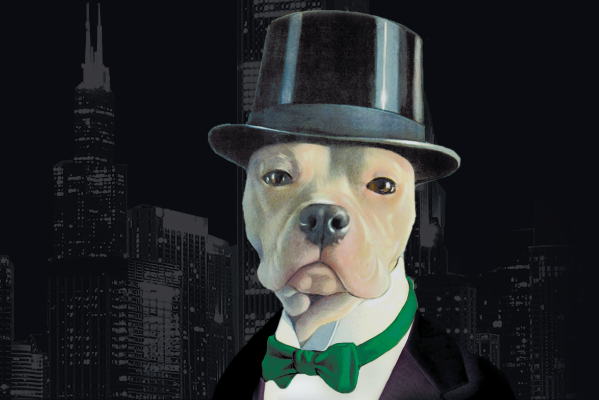 The PAWS Chicago Fur Ball
November 12, 2021
The 20th Annual PAWS Chicago Fur Ball is Chicago's premier pet-friendly black tie event! Set at the legendary Drake Hotel, this unique gala invites guests to dress their pets in four-legged formal wear and walk the red carpet for an exciting celebration to benefit PAWS Chicago. Guests will delight in the silent and live auctions with one-of-a-kind items, raffle, dancing, and dinner buffets. Lucky dogs in attendance will also be treated to an evening of indulgences - including a divine dinner served in crystal goblets at the special dog buffet, and can enjoy pawdicures, massages, and delightful pet-friendly spritzes.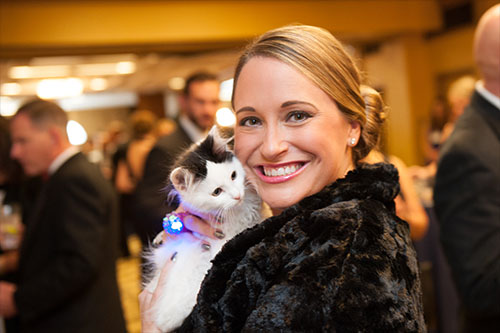 Join Us!
For sponsorship information or to purchase tickets, please email furball@pawschicago.org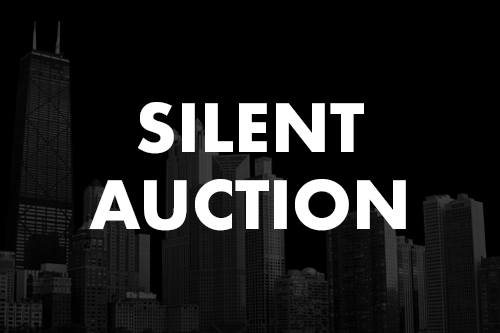 Silent Auction Coming Soon
Bid on items to delight you and your pet online starting Friday, November 5.
In an effort to bring more awareness of PAWS Chicago's impact for this 20th anniversary year of Fur Ball, we have assembled an Emerald Host Committee, comprised of civic-minded people passionate about our city.
Thank you to the following Host Committee supporters:
---
Beecken Family Foundation
Melissa & Michael Canning
Rita & John Canning
Peter & Paula Fasseas
Karen Z. Gray-Krehbiel & John H. Krehbiel, Jr.
John & Stephanie Harris
ITW
The Khan Family
Wayne & Nan Kocourek
A. Marek Fine Jewelry
Cathy & Bill Osborn
Anne Marie & Murray Peretz
The Renk Family
Scott & Nancy Santi
SF Foundation
Kimberly Slivensky
Barbara A. Speer
Miles White and Family
Thank you to the following Planning Committee supporters:
---
Taylor Atkins | Melissa Babcock | Diana Barr | Melissa Canning | Pamella Capitanini | Hsing Chen
Alexis Fasseas | Paula Fasseas | Susan Frank | Wayne Gailis | Jena Gambaccini | Kimberly Gleeson
Suzie Glickman | Ramona Griffin | Susanna Homan | Courtney Howell Freeman | Meggie Keiser | Paige Krueger
Robb Leone | Jennifer Lugo | Chloe Mendel | Irene Michaels | Lisa Mullaney | Pam Myerson
Amy Olswang | Joe Panarese | Anne Marie Peretz | Murray Peretz | Frances Renk | Laura Sachs
Nancy Santi | Joyce Seelander | Maria Smithburg | Bonnie Spurlock | Mika Stambaugh
Judy Tullman | Ludan Wu