Animal rescue is heartbreaking work.
We have come a long way, but there are still too many homeless dogs and cats in our community.
While we must continue to stay laser focused on our mission of a No Kill Chicago as animals continue to die, it is important to also look back, reflect and see how far we've come.
Pets Killed in Chicago Traditional Shelters
We have tracked the results of the three large traditional kill shelters since our founding. It is an indication of both our community's accomplishments and where we must focus our resources to continue to improve. And it is a good indication of the killing in Chicago.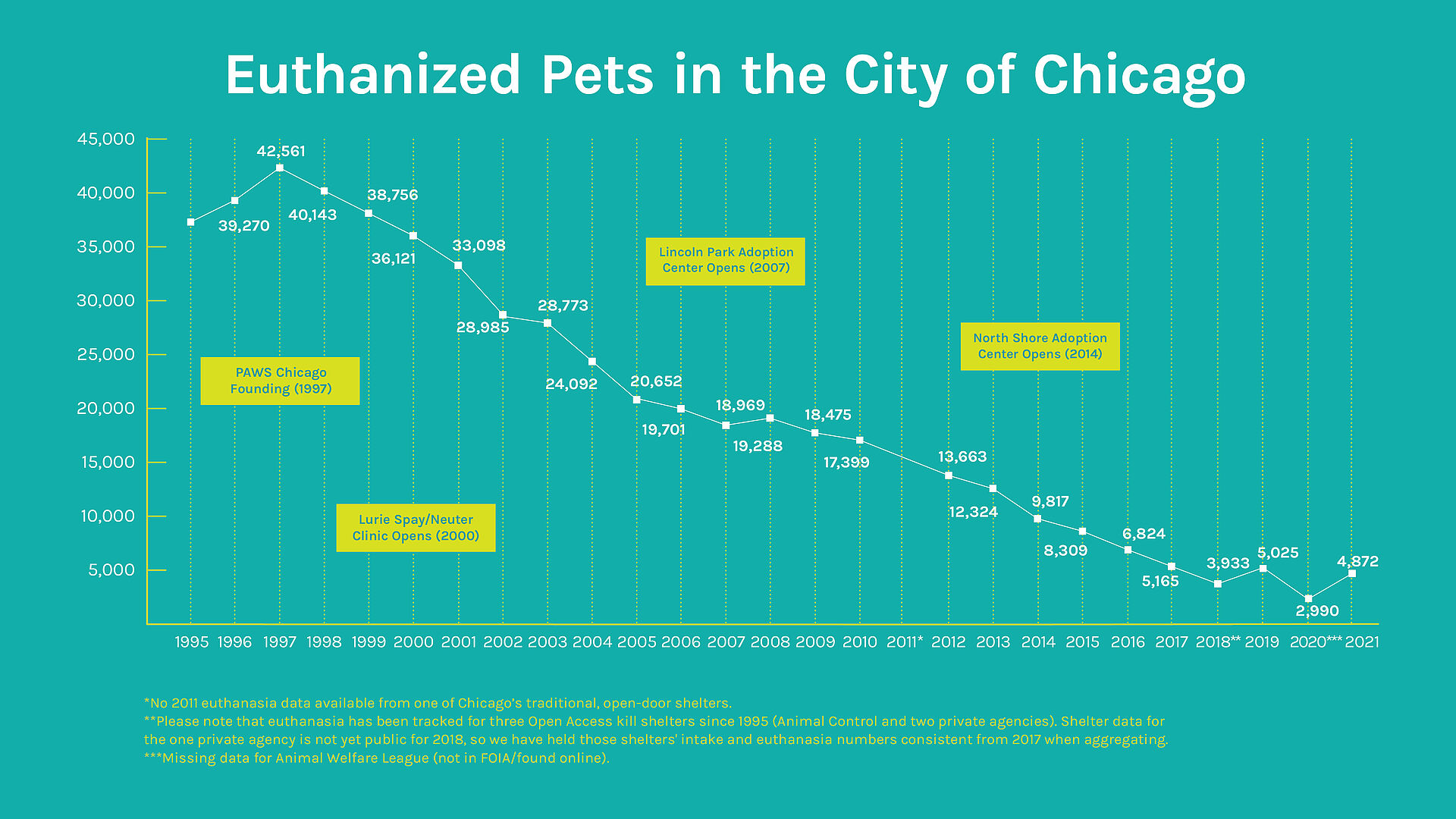 *No 2011 euthanasia data available from one of Chicago's traditional, open-door shelters.
**Please note that euthanasia has been tracked for three Open Access kill shelters since 1995 (Animal Control and two private agencies).
The results are quite staggering.
Between 1997 and 2018, the euthanasia rate for the city of Chicago has been reduced by 91 percent.
It is clear that education and spay/neuter have been the primary cause of this reduction as fewer pets are entering shelters. But adoption is just as important, and reaching a broader base of adopters will be critical in getting to No Kill.