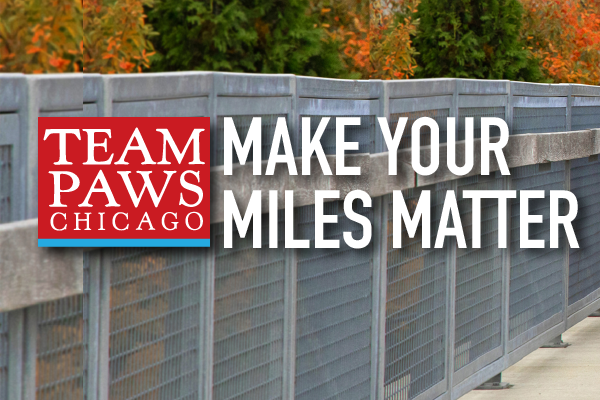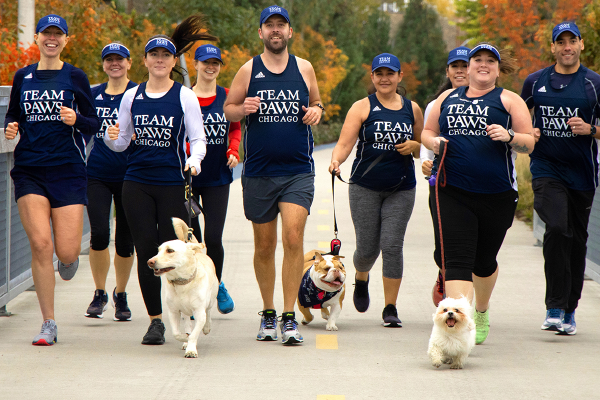 Everyone runs for a different reason. Some people run to honor a loved one. Some run to cross "marathon" off their bucket list. And some run because they love the community.
Whatever your motivation, you can use it to make a difference by joining TEAM PAWS Chicago—an athletic community that raises funds to help homeless pets.
As part of TEAM PAWS Chicago, you're guaranteed entry into races. Plus, you get free swag, pre- and post-race party access, invitations to social events, and fundraising tools & support.
On top of all that, there's the warm, fuzzy feeling of knowing every step you take helps give thousands of animals a second chance at happiness.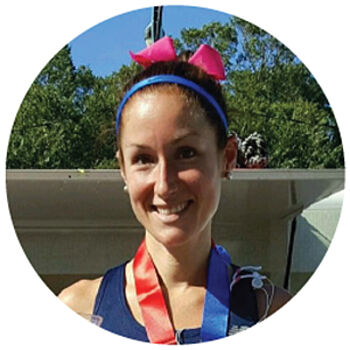 "Putting on my TEAM PAWS Chicago singlet is one of the proudest things I do.  I love the mission behind PAWS and being one of their ambassadors by being a charity runner is very fulfilling and meaningful. I love to talk to people about what we do because we truly make a difference in the lives of homeless pets in Chicago and around the country."
—Rosalyn Cooper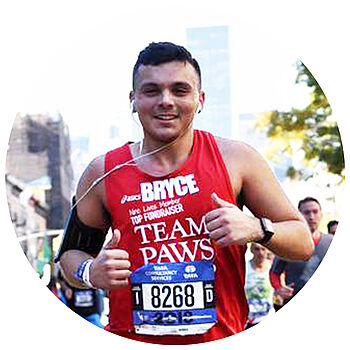 "My favorite part of TEAM PAWS Chicago is the connections I've made. I would say I've gained another family who cherishes animals and loves running. The relationships you build while running with PAWS aren't an official perk, but I feel like it could be. It's something I couldn't place a value on."
—Bryce Remy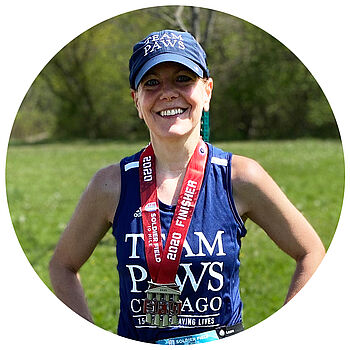 "I joined TEAM PAWS Chicago because I was looking for a charity to support for my first Bank of America Chicago Marathon in 2017. I am a huge animal lover and had a rescue Yorkie at the time. In researching TEAM PAWS Chicago, I knew I had found an organization fitting my passion and love of animals, especially dogs."
—Nicole Majka
TEAM PERKS


Guaranteed race entry
Official TEAM PAWS Chicago singlet, gift, and finishers medal
Discounted training and gear from our official partners
Shirts and cheer items for your fans on race day
FREE entry into the PAWS 5K

Chicago Marathon ONLY:
2 tickets to our PAWSta Party, Race Day Party at the Congress Hotel (across the street from the start!) with private gear check, recovery station, massages, live DJ, food, drinks, and more.