Cat Resources—Caring for Cats
All the information to give your favorite feline the best care.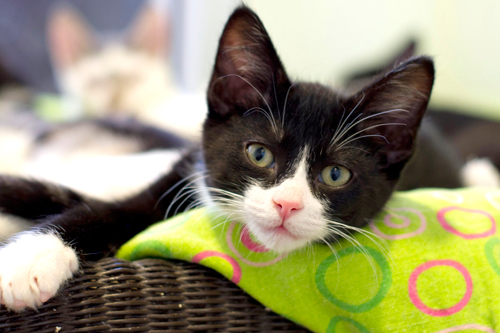 Adopting a cat is a lifelong commitment. It's also the start of a spectacular relationship.
Within this section, you will find information that will help you better understand cats. Whether you're thinking about adopting or are beginning your new life with your adopted cat, you can do so knowing that we are here to support you along the way.
Use this guide as a resource for questions about how to care for your new cat. When you need more information or have concerns, contact our team for assistance.
Kitty Basics
Thinking about adopting a cat? This info will help you understand more about what cats need, how they perceive the world and how they evolve through the stages of life.
Understanding Cat Behavior
Medical Care for Your Cat
All you need to know to provide the best treatment for your cat.