The Mysterious Mr. Benji
Aug 15, 2022
See this whippet transform after his mistaken diagnosis was revealed at our Medical Center.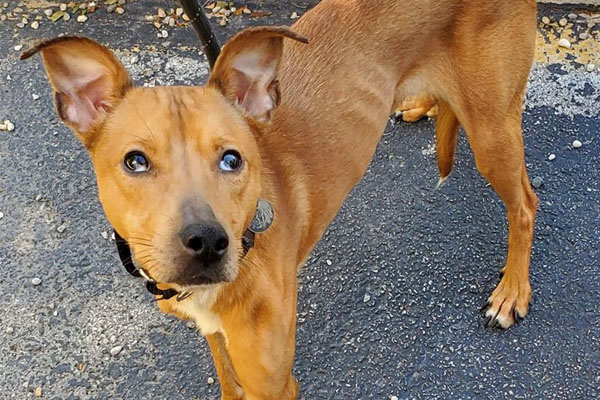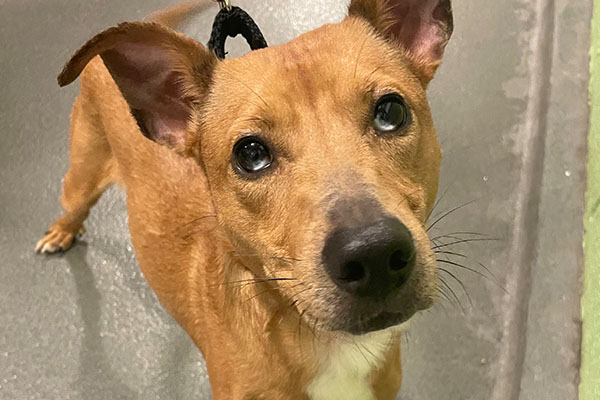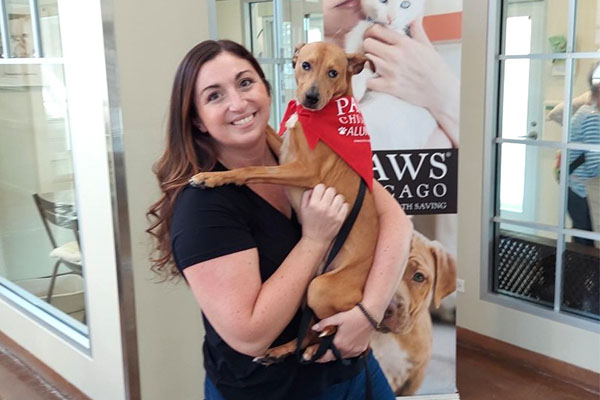 It's not always obvious what pets are battling when pets first come to PAWS. A cough usually points to an upper respiratory infection, crusted eyes reveal conjunctivitis, but when things go wrong internally, it can take some detective work.
Take Benji, for example. Right away you notice his emaciated state, but the cause of his condition was unknown. Benji's previous owners surrendered him to a local animal control facility, saying he had a foreign body in his stomach and couldn't keep any food down.
We immediately brought him to PAWS for exploratory surgery, which can be done here at our Medical Center. However, through our ability for diagnostic testing, we were able to determine Benji did not, in fact, have a foreign body after all.
This not only saved Benji from unnecessary surgery and a subsequent recovery but allowed us to move forward with a treatment plan that would get him feeling back to his best self in just a few short weeks.
Our ability to perform blood work, x-ray imaging, and so much more under our own roof helps get pets healthier, faster, so they can live happier lives. And as for Benji, we weren't surprised at all when his foster fell in love and officially adopted him!
Learn more about our transformative Medical Center here.