Spring Adopt-a-Thon Makes Headlines
Apr 18, 2022
View media coverage of the lifesaving PAWS Spring Adopt-a-Thon.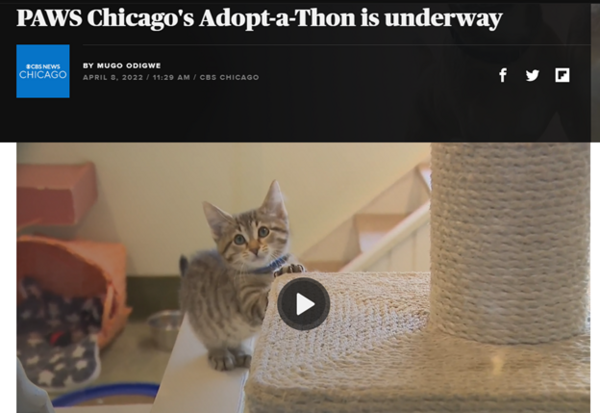 The 10th Annual Spring Adopt-A-Thon found homes for 142 pets! The Lincoln Park Adoption Center had extended adoption hours and added additional adoption appointments for this lifesaving, week-long adoption marathon held April 8-16.
Check out some of the exciting media coverage from CBS, Chicago Sun-Times, WGN Evening News and WGN Chicago Scene.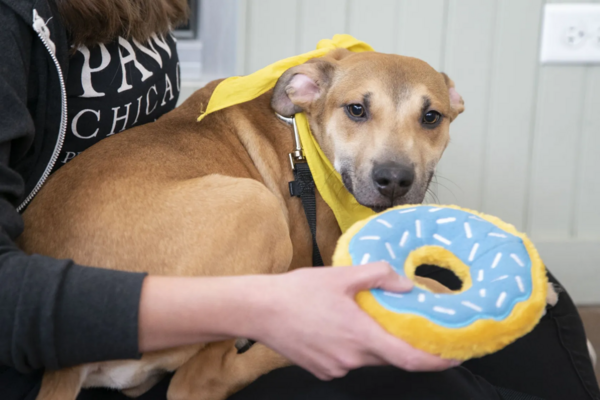 A dog named Milo at PAWS Chicago
Brian Rich/Sun-Times