Sherlock and the Case of the Missing Home
Oct 15, 2021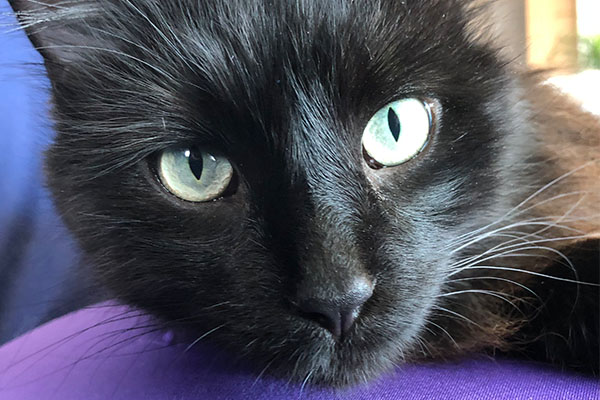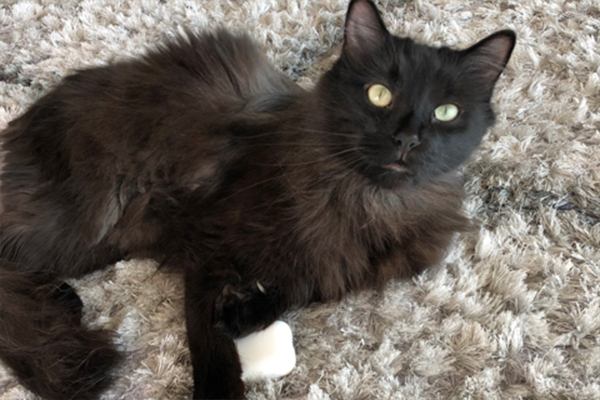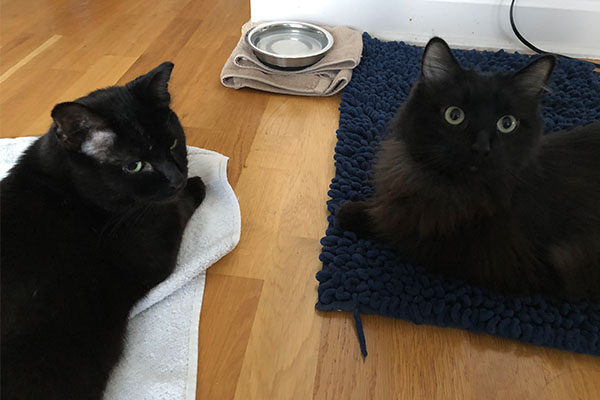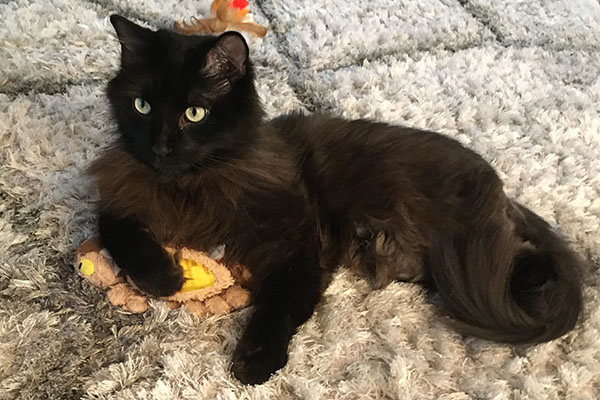 49 overlooked dogs and cats at PAWS Chicago found their people during Clear the Shelters, a month-long adoption campaign that brings hundreds of shelters and rescues together every year in a push to place homeless pets.
This year, Clear the Shelters took place August 23–September 19 and PAWS Chicago joined the campaign by waiving adoption fees for the overlooked dogs and cats in our care, aka Underdogs and Comeback Kitties.
Underdogs and Comeback Kitties need just a little extra from their adopters to truly thrive. Some have medical concerns, would do best with continued training, or need a special home environment. It's not for everyone, but it's also so worth it when you see how bright they shine with the help of your love and understanding.
While Clear the Shelters may be over Underdogs and Comeback Kitties are still searching for their person—maybe it's you!
With long, black hair, a bushy tail and piercing, yellow eyes, Sherlock is an extremely striking fellow. However, he suffers from a couple of rare medical issues and, as such, was deemed one of our special Comeback Kitties.
Sherlock has asthma and takes a daily, anti-inflammatory medication to prevent flare-ups. He also has a spine injury that causes him walk with a "waddle" because he places his weight on his ankles rather than his toes.
After consulting a neurologist, performing multiple neurologic examinations, and reviewing multiple x-rays of the entire spine, we found that part of the vertebrae in the middle of Sherlock's back have a deformity, causing some pain, his unusual walking style, and a bit of messiness when he uses the bathroom.
While Sherlock's challenges are uncommon, they don't impede his sweet nature, which quickly won over foster parents Kira and Blair who ended up adopting him.
"We intended to foster a few cats from PAWS and Sherlock was our first match, and we couldn't help but foster fail. He's so sweet. He'll even generously give you a bath if you put your face or hand close to him. It really didn't take much convincing—I think Blair wanted to adopt him on the first day," said Kira.
The family hit a couple small bumps during their first few days, but Kira, Blair, and Sherlock figured it out together.
"Sherlock is a very inquisitive cat and was very curious about his new surroundings. We had some issues with him going to the bathroom in inappropriate places, but we quickly found a suitable alternative litterbox and it's been smooth sailing ever since," said Kira.
Sherlock now has two rambunctious brothers, Rutherford and Reginald, and is living his best life.
"He loves to lay on the carpet and play with ribbons and strings. He loves sleeping next to his humans and sleeping on his back like a human. He also loves tummy rubs and being brushed. His fur was a bit matted at first and it took some time to brush out, but his coat looks very handsome now!" said Kira.
Kira and Blair continue to monitor Sherlock's spinal condition and make sure he gets the best quality of life possible. Thank you, Kira and Blair, for helping Sherlock make a comeback and for giving him a happy home where he can truly thrive.