PAWS Remembers Bob Barker
Aug 28, 2023
PAWS remembers "The Price is Right" host, Bob Barker. His impact and generosity towards animal welfare paved the way to giving homeless pets in Chicago a second chance.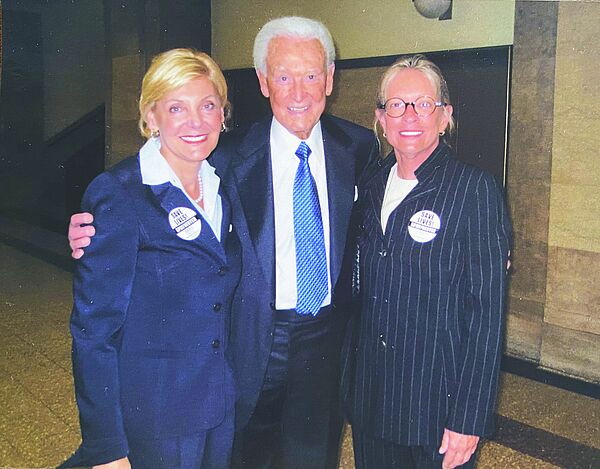 PAWS Chicago pauses to remember a true leader and a friend to all dogs and cats, Bob Barker, who died at age 99 on August 26. On a daily basis, Bob Barker told his "The Price is Right" audience to spay and neuter their pets, but his relationship with PAWS Chicago was proof that he was so much more than the words he spoke.
In 1999, Mr. Barker provided PAWS a generous donation to help launch our Lurie Spay and Neuter Clinic, which opened in 2000. His gift helped us purchase all the veterinary equipment needed for the procedures; in the years since, we have performed more than 310,000 free and low-cost spay/neuter surgeries.
He continued to give his time to Chicago's pets, including coming to Chicago in 2008 to speak to the city council about spay/neuter and PAWS Chicago's efforts.
"Bob Barker changed our city for the better and his legacy will continue to benefit the pets of Chicago," said Paula Fasseas. "He was the kindest and most charming man."
Thank you, Bob!