PAWS Chicago COVID-19 Response Makes News
Apr 20, 2020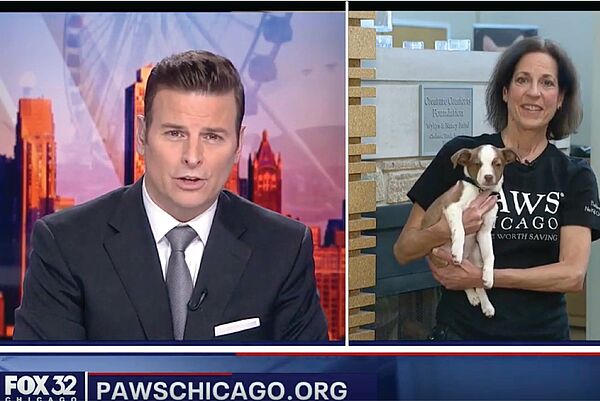 While we may be operating differently, PAWS Chicago continues to work to save animals, because they still need us. Our work is made possible by the community that supports us and PAWS is making news on our efforts: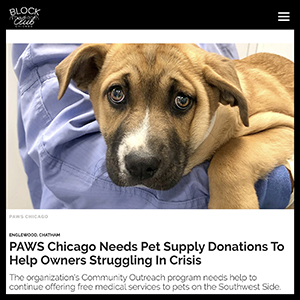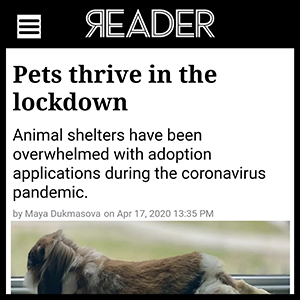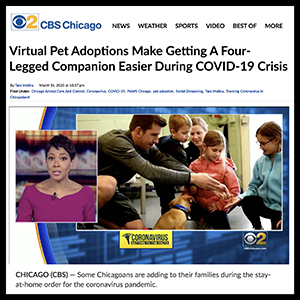 Our Founder Paula Fasseas appeared on WBEZ's Reset with Jenn White to discuss the operational changes PAWS has taken in the wake of COVID-19 and offered tips on bringing home a new pet. FOX 32 reported live from our Lincoln Park Adoption Center on our virtual adoption process

The outpouring of support from our fosters allowed us to place hundreds in foster homes, which was covered in the Chicago Tribune and Block Club Chicago.

In an effort to keep staff, volunteers, and the public safe and healthy, we launched a virtual adoption process after the Stay at Home order was enacted, enabling prospective adopters to adopt online in the comfort of their living room while sheltering in place. WGN and Chicago Tribune let their readers know how they can welcome home a new pet during this time. WGN's Ana Belaval reported on our adaptations on her Around Town segment.
The PAWS Chicago Community Outreach program historically serves pet owners in under-served communities through door-to-door efforts. In the face of the pandemic, we are adapting to the new normal and finding new ways to continue to serve the pet owners who depend on us in Englewood, West Englewood, and Back of the Yards. Read more from the Chicago Tribune.

We are grateful for our partners who have reported on our efforts, and supporters who continue to foster, adopt, and donate. If you are in the position to help, we are asking for donations to support our life-saving work. If you are able to, please support our lifesaving work by making a donation. Our work is 100% reliant on the support of our community. We have transformed animal welfare in Chicago and beyond, and we will continue to be on the front lines and be the last chance for the animals who depend on us.