Lifeline Donor Spotlight: Christine Gnutek
Apr 13, 2021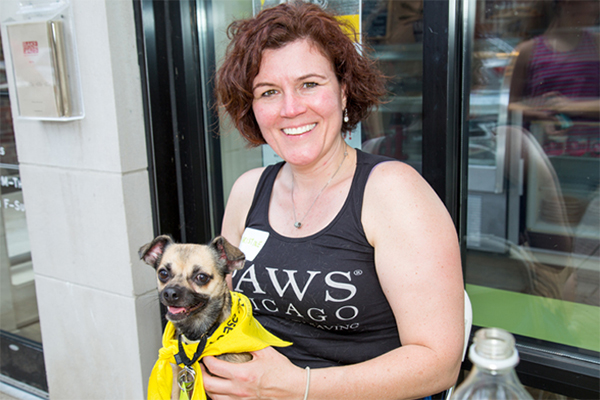 Long-time supporter, Christine Gnutek, set up her Lifeline monthly donation more than 10 years ago – and has been committed to saving homeless pets ever since. In addition to her unwavering financial support, she started volunteering in 2014, has fostered and adopted, and has been someone the staff, and pets, can truly rely on.
When talking about her Lifeline contributions, Christine said "It's become an easy part of my budget. It's nice to financially support PAWS in a way that I don't have to intentionally remember to do so each month."
Her dedication to the animals at PAWS and their No Kill mission extends outside of her budget and her volunteer hours, and into her home with her dog, Stella. Christine raved about her "foster fail" pup (an affectionate term used for any foster pet that ends up being adopted by their foster). As most animal-lovers know, we could spend hours talking about how lovely our pets are, but Stella's photo (shown here) speaks for itself!
"I value PAWS and believe in the mission, and it's nice to know I am contributing towards making a difference," Christine said.
PAWS is lucky to have supporters, like Christine, and like you. Your continued support ensures PAWS Chicago can provide services such as free and low-cost spay neuter surgeries, vaccines, pet care to underserved neighborhoods, and find loving homes for thousands of animals every year.
If you are interested in learning more about our Lifeline Monthly Giving Program, please visit this webpage.