It's the 80,000th adoption at PAWS!
Jul 13, 2023
Meet the dog that's helping us celebrate a huge adoption milestone—and his adorable red bandana moment.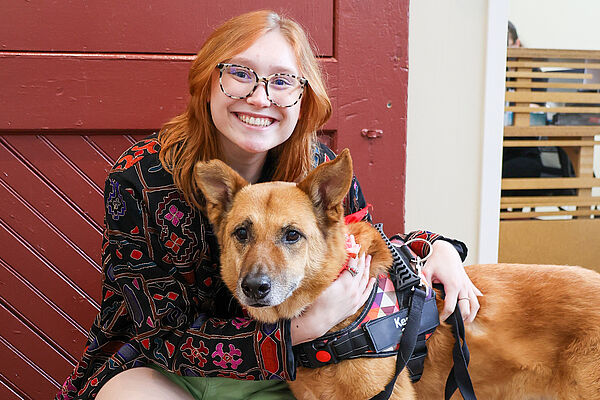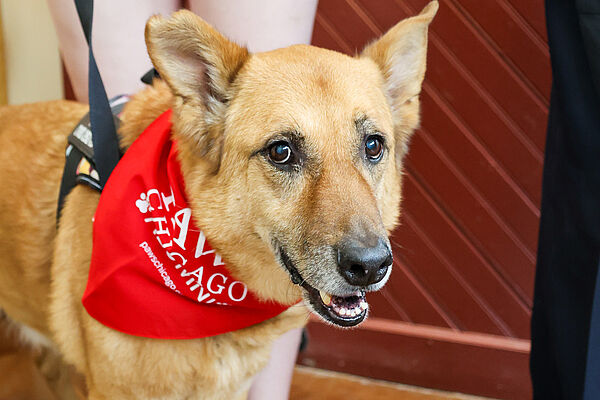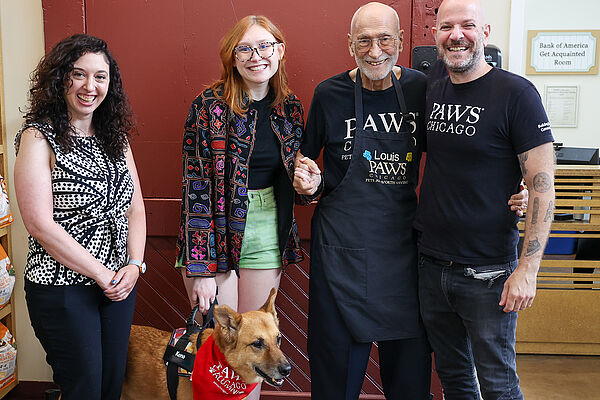 Since our founding, 80,000 sets of PAWS have received their red bandana. It reads "PAWS alum", but it really means another life saved, another heart happy, and another home full of love.
9-year-old senior sweetheart Keno is the lucky pup helping us celebrate this milestone, officially going home with the foster he's loved on for the last month!
Keno came to us when his previous owner could no longer care for him, and as an older gent, had some dental disease that we happily helped him out with. He's a dog that appreciates the simple things: smelling the flowers, watching the clouds go by, and feeling the breeze through his fur during his highly anticipated neighborhood strolls.
An adoption this special calls for an equally special PAWS volunteer to do the counseling appointment. The lovely Louis, PAWS volunteer of over a decade, stepped up to the plate to make this family official, and helped us send Keno and Halle off with the best of wishes and lots of love.
Adopting right now is a lifesaving act. Every pet adopted means we get to go save another at Chicago Animal Care and Control that needs us. Pets there are facing euthanasia due to overcrowding, so if you've been thinking about adopting, now is the perfect time!
Meet all the pets waiting for homes at pawschicago.org/adopt.