Fact Sheet on the Chicagoland Canine Influenza Outbreak
Dec 16, 2015
An unprecedented outbreak of a new strain of the Canine Influenza Virus (CIV), typically equivalent to a common cold, has hit the Chicago dog population. Learn about symptoms, risks and treatment.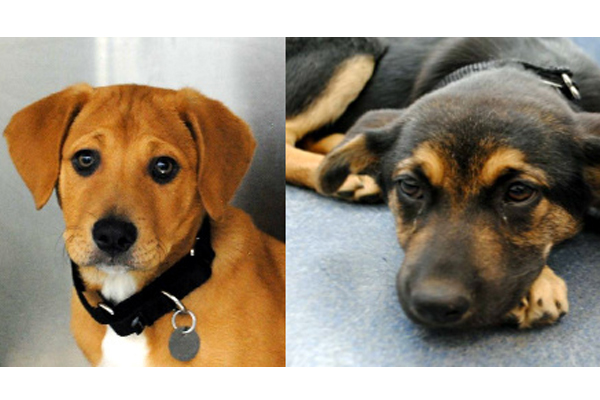 Symptoms
Dogs with CIV typically have a persistent and lingering cough, fever and runny nose. They may be lethargic, act severely depressed or have a decreased appetite. This virus itself is not a risk, but it can spread into secondary infection, like pneumonia—particularly for dogs with weakened immune systems or those who are very young or senior in age.
---
What You Should Know About CIV
Although the illness is highly contagious in dogs, it cannot be transmitted to people and transmission to cats is highly unlikely

Dogs can be contagious up to 30 days.

A seeming healthy dog can be shedding the virus, spreading it to other dogs

An adopted dog might appear healthy and become symptomatic within a short period of time (the incubation period of the disease is 2-5 days before signs and symptoms are noticed)

Symptoms may persist after the 30 day period (coughing, sneezing, etc), however the animal should not be shedding the virus (spreading to other dogs)
---
Preventing the Spread of CIV
CIV is not a hardy virus. This means that any disinfectant will kill it. It is airborne, so direct exposure to other animals should be limited. If you are in contact with other dogs, we would recommend removing shoes, washing hands and placing clothing in the washing machine before interacting with your dog.
A vaccine for CIV was released in November 2015. Check with your veterinarian on whether your dog would benefit from this vaccination.
---
Treatment of CIV
Because most dogs have not had any exposure to CIV, they do not have immunity to the disease. This means that many dogs will be susceptible and get sick. Luckily, in most instances dogs usually show signs of improvement within a week or so. Should your dog display symptoms as described above:
Have your veterinarian examine the dog. If you adopt from PAWS Chicago, it is important to take advantage of PAWS Chicago's VCA Veterinary Partnership Program. By visiting a VCA vet and utilizing your VCA Healthy Start Certificate within five days of adoption, you will have veterinary coverage if your dog contracts CIV within two weeks of adoption.

Since antibiotics are not effective against CIV, treatment is primarily supportive care (i.e. medicine to make the animal more comfortable).

Antibiotics may be prescribed if there is concern of a secondary bacterial infection.
---
Veterinary Coverage for PAWS Chicago Adopters
Typ

ical VCA Veterinary Treatment Coverage:

For dogs that come down with CIV symptoms post-adoption that were contracted during their time at PAWS Chicago, veterinary treatment is covered under PAWS Chicago's VCA Veterinary Partnership Program. Normal program limitations apply. You must take advantage of the VCA Healthy Start Certificate by visiting a VCA veterinarian within five days of adoption.

Expansion of Treatment Coverage Effective During The April 2015 CIV Outbreak:

If your newly adopted dog contracted CIV at PAWS Chicago and the disease progresses into pneumonia or another more serious infection, you may reach a limit on coverage under the PAWS Chicago VCA Veterinary Partnership Program. If you are notified that VCA is no longer covering the cost of treatment, contact Melissa Dragovan, PAWS Chicago Adoption Program Manager, at (773) 687-4716. During this time period, PAWS Chicago will offer medical care on site and will cover the related expenses. Melissa will provide the information needed to seek this covered care. Please note that PAWS Chicago will cover only the costs of medical care given directly on site at PAWS. You are, of course, welcome to use the services of another vet, but PAWS will not be able to reimburse costs of treatment by an external vet.
Learn more about PAWS' efforts to help dogs with CIV >>
Learn more about the PAWS Chicago CIV Foster First program >>
Updated April 15, 2015