Dutch Does a 180
Apr 19, 2022
"You shouldn't underestimate shy cats. Some of them just take a little longer to get comfortable, but once they are, they are such loving little creatures," says PAWS foster Brianna Allen. And her most recent foster, Dutch, couldn't be a better example.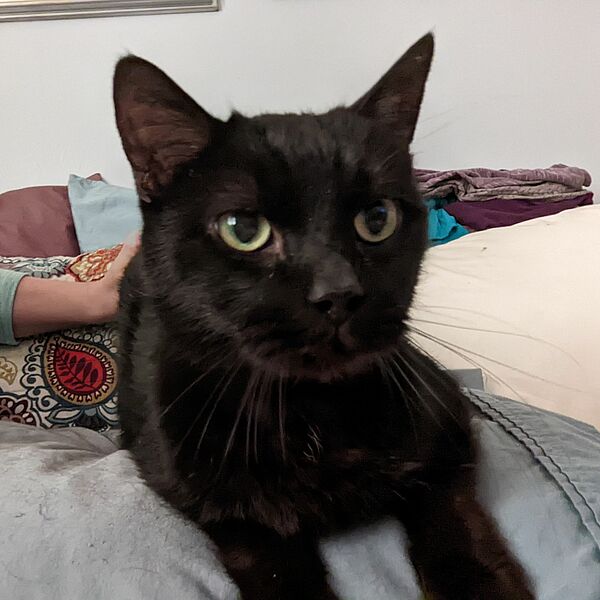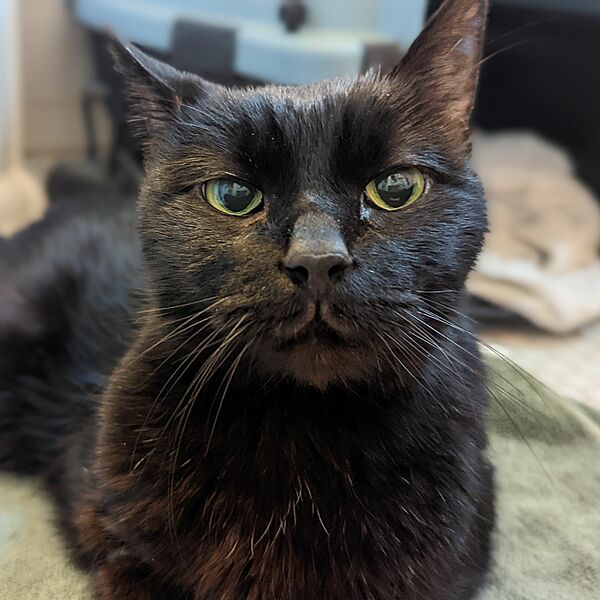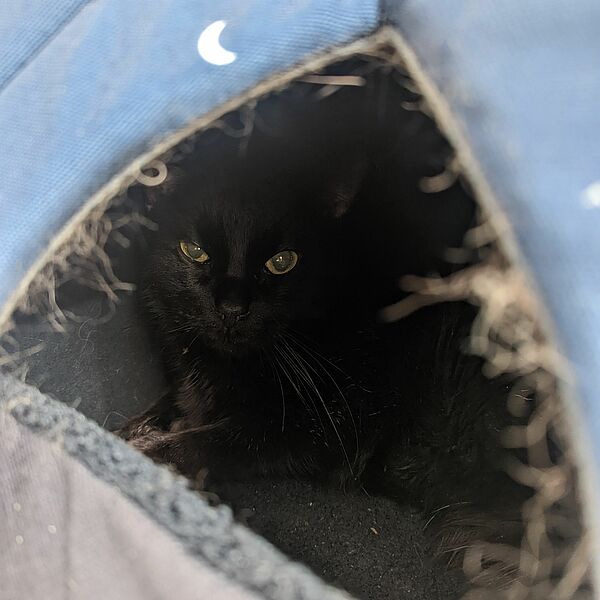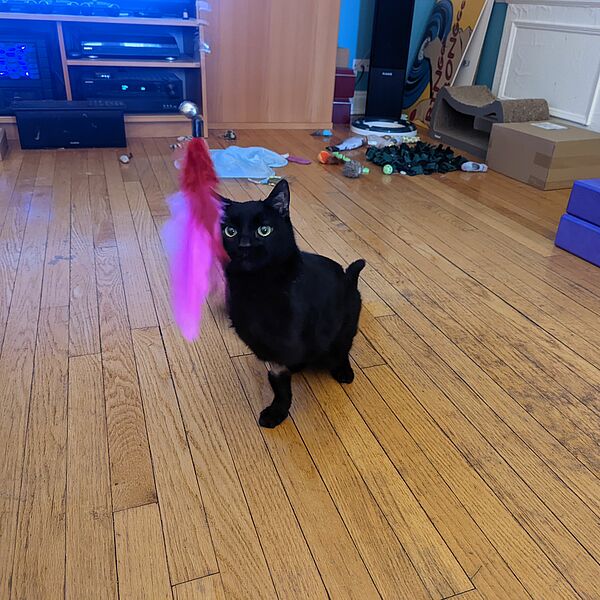 Brianna Allen and her PAWS alum Rudy Rudy make quite the foster team.
Brianna became a PAWS foster in November 2020, and Rudy Rudy was her second foster cat. Since adopting him, Rudy Rudy has done a great job helping Brianna with other shy foster cats.
"Rudy Rudy is a big kitten socializer and such a good role model. He has been helpful for several of the shy cats that we've had, including Dutch," said Brianna.
Dutch is Brianna's most recent foster cat. At first, he just hid in the bathroom, afraid of everyone and everything. A big part of that was from being in pain—he was suffering from advanced dental disease.
After several tooth extractions at the Medical Center and a week of careful observation by our medical team, Dutch returned to Brianna. But he was more fearful than ever.
"I would sit in the bathroom, but I wouldn't pet him. I'd just wait for him to come out."
Brianna earned Dutch's trust by letting him be in control. It took about a week, but he finally decided to come to her for affection.
"Now his favorite thing is being pet and scratched. As soon as you start, his motor goes, and he purrs so loudly. When I stop, he looks at me and puts his paw on my leg like he's saying, 'I didn't say stop.'"
Dutch has also bravely made his way past the bathroom walls.
"We put a baby gate in the door. He kept showing interest, so we took the gate down and let him explore the bedroom. Soon he was like, 'Wait. I know there's more.' Now he just runs around wherever he wants."
Dutch's kitty social skills are improving every day, too.
"He likes Rudy Rudy. As soon as he sees Rudy, he runs right up to him, and Rudy will give him some head licks."
Dutch has even decided toys might be fun. Maybe.
"We've been doing some stuff with wand toys, and he does enjoy them. But he gets distracted. He's such a playful little guy."
Thanks to all of Brianna's love and support, Dutch was recently cleared for adoption!
"He would do well in a fairly quiet house with people who take the time to learn and recognize that he really is the sweetest and he just wants love and affection," says Brainna.

If you're not interested in adopting right now, consider becoming a foster like Brianna.
"It's a very rewarding experience. You get to see them grow and become comfortable with people and learn that they're in a safe, caring environment. It's definitely worth that time and energy. And if you happen to have a couple of kittens, it's a whole lot of fun."