WATCH: Critical Work During COVID-19—and Kitten Season!
May 12, 2020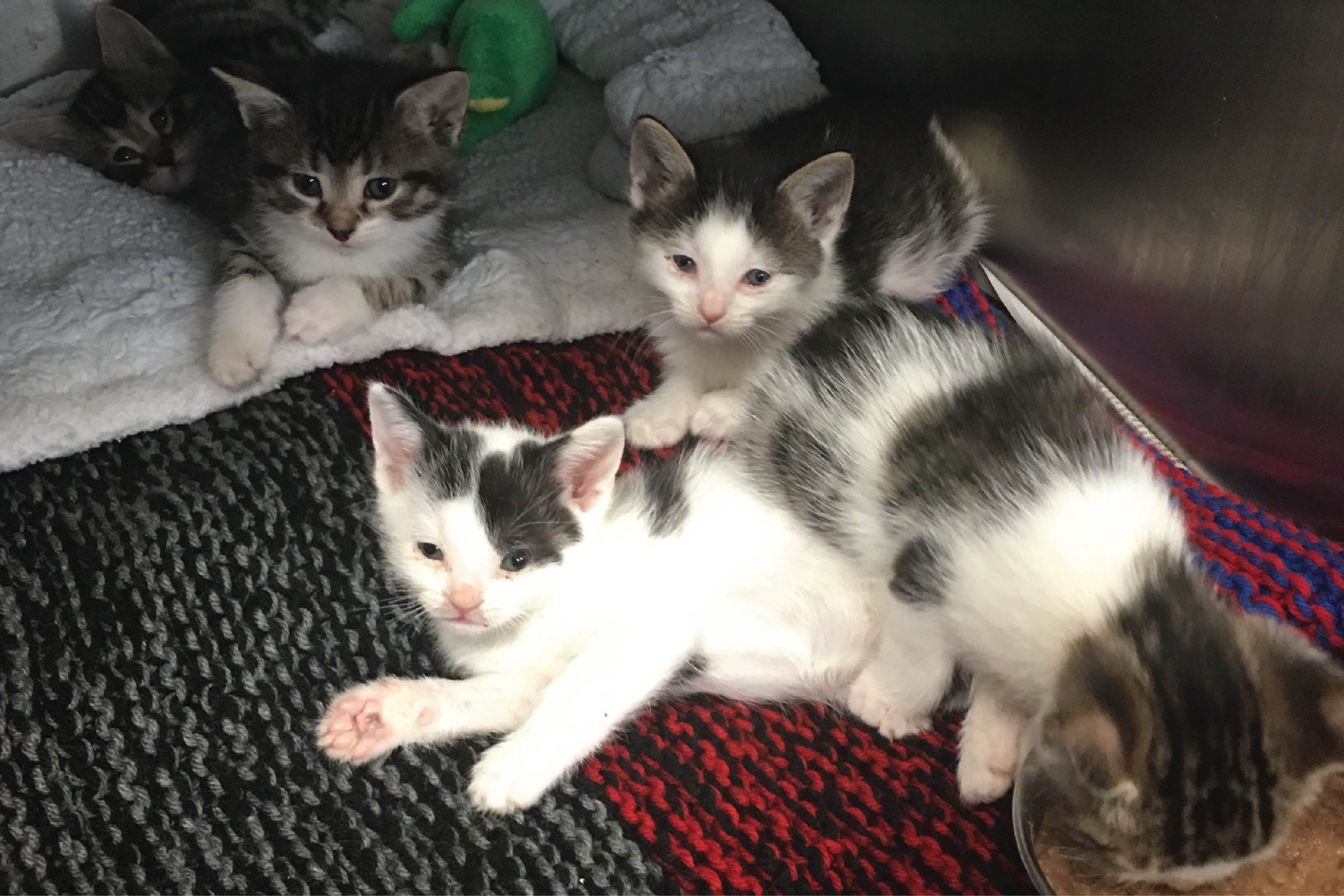 The flowers are blooming, the sun is shining, and kittens are making their way into the world! Every year, the arrival of spring kicks off what the animal rescue world refers to as "kitten season," a time of the year from April into early fall when many mother cats give birth to their litter(s) of kittens.
Because of kitten season, we're welcoming more mama cats and their tiny kittens to PAWS Chicago than we have in months - cats like Ripley, who came to us nursing ten babies! Ripley, Rosalind, Rocco, Rabbit, Ren, Randy, Regan… *please excuse us a minute while we catch our breath*… Ryana, Ravenwood, Rue, and Roxy came to us by way of Chicago Animal Care and Control and now, they're growing older and stronger in a foster home.
Due the existing overpopulation of cats in many Chicago communities, you may stumble upon a litter of newly born kittens in your own backyard. If you do find kittens and you're wondering what to do, look no further! We have the resources you need to help ensure they're properly cared for – and don't forget! One of the most effective ways to limit the number of unwanted litters in Chicago is by making sure your own cat is spayed or neutered.
Found kittens outdoors and wondering what to do next? Visit www.pawschicago.org/foundkittens to learn more.
For more information about bottle feeding kittens, please visit www.pawschicago.org/bottlefeeding.