Bamby Finds His Family
Sep 19, 2023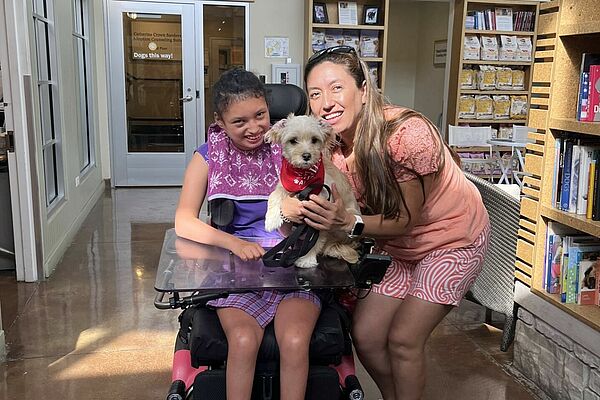 When we met Bamby and his siblings at Animal Care and Control, he looked like a little, lost fawn. Weighing in at just eight and a half pounds, he seemed fragile and scared. But that was about to change. Once safe at our Medical Center, we gave Bamby a full exam and found him to be healthy. The only treatment he needed was a whole lot of love. And snuggles. And toys. And peanut butter. It didn't take long before Bamby's true personality revealed itself. And, as it turns out, he wasn't a timid, delicate animal at all. He was a wild buck, ready for good times!
Once cleared for adoption, Bamby moved onto our Adoption Center to find a home. And he didn't even have to spend the night. That same day, Sarina Julca and her daughter scooped Bamby up and welcomed him into their family.
"I'm really grateful to have found Bamby. I feel like he has changed our lives," says Sarina Julca.
Today, it's clear that Bamby is right where he belongs.
"For me, adopting a pet from PAWS means the responsibility to integrate them as another member of the family—to take care of them and give them a good quality of life."
But adopting is also tons of fun.
"What I like the most about Bamby is he is so sweet. He comes up, he has a lot of energy and it's contagious. I like to see him play with his toys and be part of his games. My daughter and I are happy to have him at home as we have fun, and he makes us laugh."
Ready to find your own Bamby?