PAWS Chicago Hosts Adoption Event in Honor of Betty White's Birthday
Jan 17, 2023
It is our hope today that people across Chicagoland and the rest of the country remember our pets on this national day of supporting animal shelters.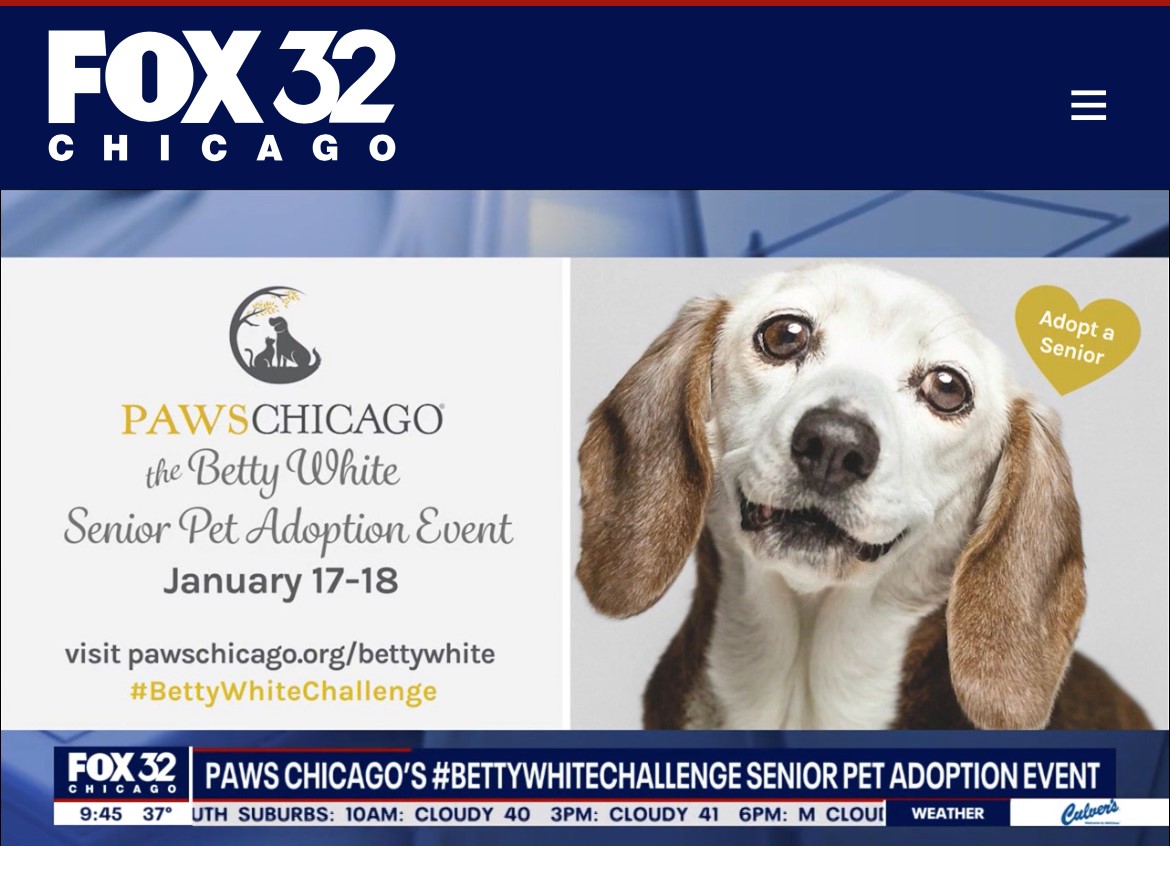 PAWS Chicago is honoring the #BettyWhiteChallenge once again by hosting a two-day adoption event for senior pets starting January 17, on what would have been the legendary actress and pet lover's 101st birthday. While donating to save animals is an important way to participate in the #BettyWhiteChallenge again this year, senior pet adoptions are also being featured on both January 17 and 18. PAWS is offering reduced adoption fees as low as $101 for senior dogs and a sliding scale of lower fees on cats.
Join PAWS Chicago in honoring Betty White's legacy as an animal lover and advocate. Can't adopt? We're asking the community to support Chicagoland's homeless pets by contributing $5 or more to the #BettyWhiteChallenge by visiting pawschicago.org/bettywhite. Every donation provides food, shelter, and medicine for Chicago's neediest animals. With your help, we can build a future where every dog, cat, puppy and kitten gets the life they deserve.
Learn more and make a difference today at pawschicago.org/bettywhite.
Don't miss our ABC 7, NBC 5, WBBM NewsRadio, and FOX 32 segments about this effort!