Pip and Her Pups Find Their People
Jul 15, 2020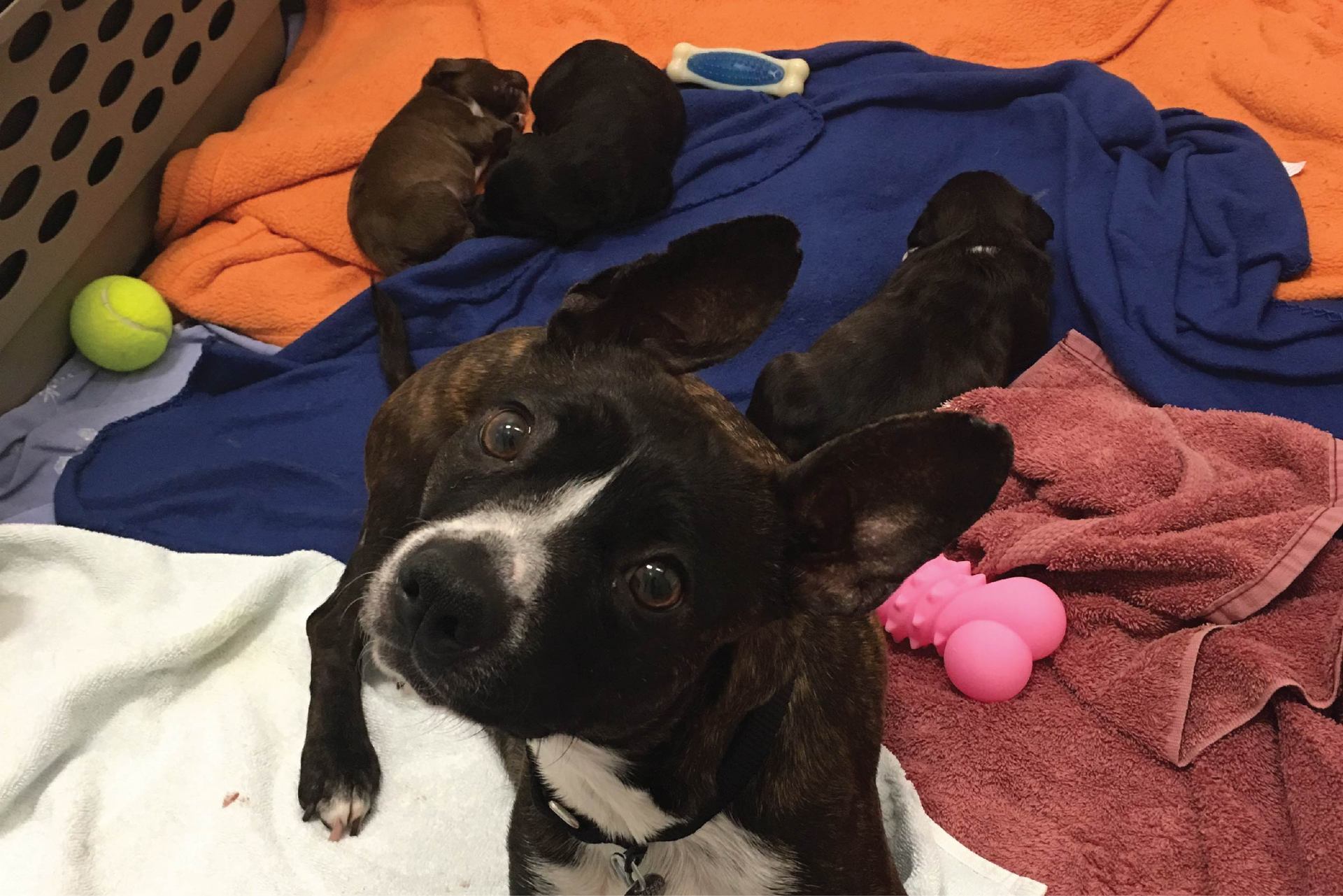 Pip and her puppies—Puff, Pia, and Plato— have been adopted! And while we're sure they're as happy about that as their new families are, they'll no doubt always cherish their foster mom, Caity Mullens, and those days spent skateboarding, snuggling and causing general mischief!
Enjoy your new lives, Pip, Puff, Pia and Plato. And remember, you're always part of the PAWS family!
Ready for you own fur buddy? For more information on our adoption process click here.