Parvo Pup Mono Just Made History at PAWS!
Nov 14, 2023
A revolutionary new drug, Canine Parvovirus Monoclonal Antibody, is changing the way pets recover from deadly parvo at the PAWS Medical Center.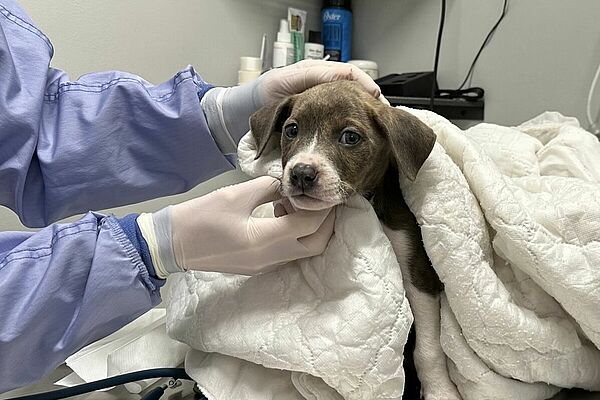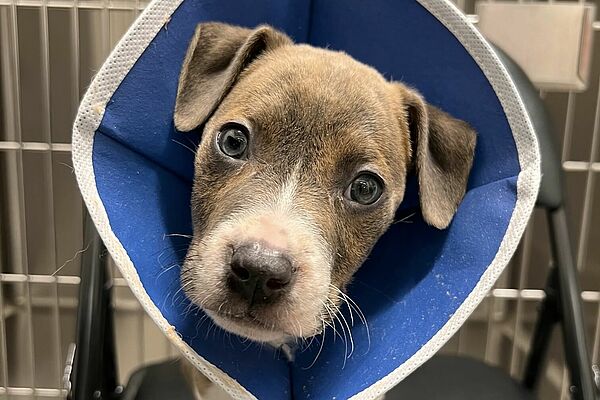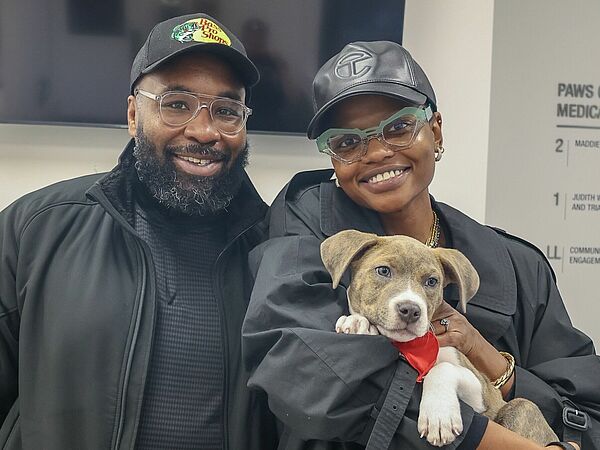 Until now, no treatments existed to directly attack deadly parvovirus. It's always been treated through supportive care to combat the symptoms of the virus. We recently received our first doses of a new medication called Canine Parvovirus Monoclonal Antibody, which targets and binds to the virus particles before they can infect healthy cells.

Days after it arrived, we got the call that a parvo pup needed our help in the next hour, or he would face euthanasia. We rushed him to our Medical Center and named him Mono in honor of being the first PAWS pet to receive this revolutionary medication.

From barely able to move when we picked him up, Mono was up and running around in three days! For reference, our most recent parvo survivors spent one to two weeks in critical condition. They were hooked up to IVs and feeding tubes for days, no interest in eating or playing while parvo did its worst. This treatment cut Mono's recovery time into a fraction of what it could have been.

Of course, we still have all the supportive care at the ready if they need it. This treatment will supplement the abilities of our ICU, not replace it, but it expands our ability to treat parvo in a huge way. We've already been able to use it again with the same success and look forward to all the others we'll be able to save in the future.
This medication is expensive and in high demand, but with how it has changed our patient's experience, it's well worth it. You can support our work administering parvo treatments to puppies that would otherwise have no chance at survival by donating at pawschicago.org/donate.

Mono is now enjoying life as a foster-fail with the family that helped him finish recovery. Now named Tank, we wish him all the happiness in his long, healthy life ahead!