Eli Beats the Odds
Oct 20, 2022
He was barely alive and needed CPR before taking his first breaths. But that was just the beginning.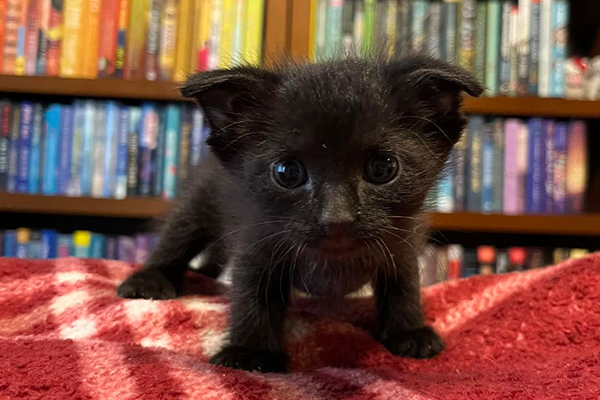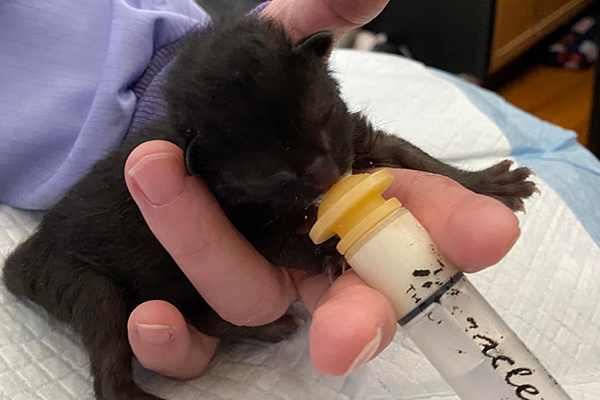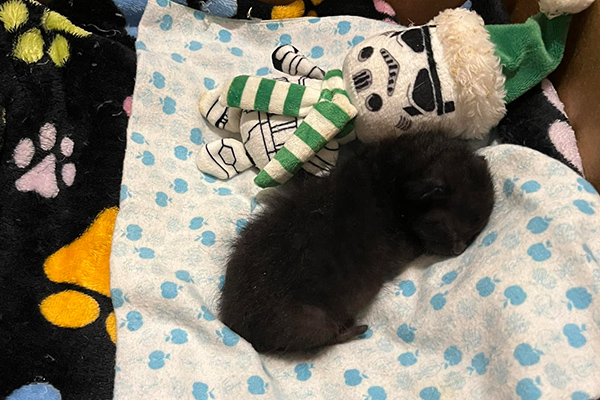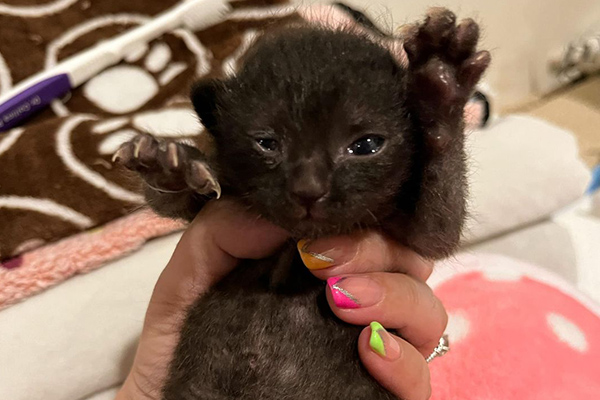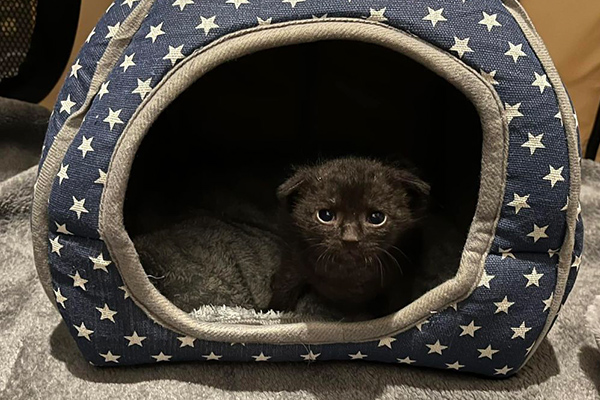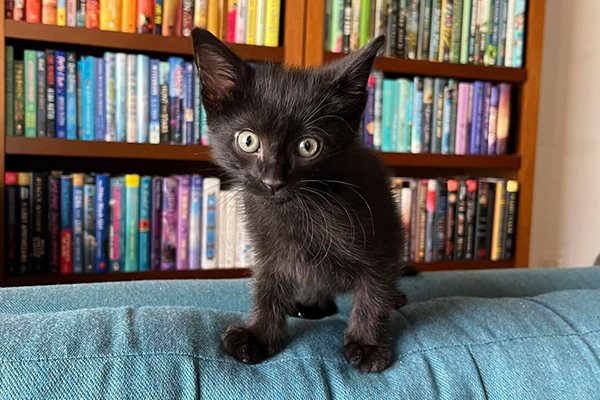 Eli arrived via emergency C-section at our Medical Center. He needed CPR before taking his first breaths and was the only one of four siblings to survive. But he wasn't done beating the odds yet.
Eli's mom had Feline Panleukopenia (FP), a highly contagious disease that can be deadly for kittens. The next few weeks were crucial.
Once stable, Eli went into foster care with Jenna Friebel where he received 24-hour care, including near-constant feedings. He was so tiny and needed to gain weight to survive.
"We've fostered around 100 wonderful cats and kittens in the last five years, but Eli was extra special because he was our first bottle baby. This was the first time we didn't have mama cat around to help with kitten care," said Jenna.
All of Jenna's hard work paid off, though, as she watched Eli grow bigger and stronger.
"It was so fun to watch him reach various growth milestones, but one we were concerned about for a bit was his ears. They stayed folded down for longer than usual, and for a while, we wondered if they would ever pop up."
But pop up they did. As did Eli's personality.
"In the last couple weeks of his foster period, Eli had so much kitten energy. He loved running around and playing with anything and everything. But he was always still such a sweetheart and would cuddle up on our chests and enjoy chin scritches."
After eight weeks with Jenna, it was finally time for Eli to move onto the Adoption Center. But he wasn't there for long.
"We were so happy that Eli got scooped up right away—and that he got adopted with another kitten!"
Today, Eli is finally enjoying the happy, healthy life he deserves with adopter Jamal Saghir and cat brother, Matty. Congratulations to this wonderful new family, and huge thanks to Jenna Friebel for her part in making it possible.
Ready to change a homeless pet's life, like Jenna did for Eli?