PAWS Puppies featured on TODAY'S Bark Week live stream
Aug 26, 2022
Cute puppies from PAWS Chicago on Puppy Cam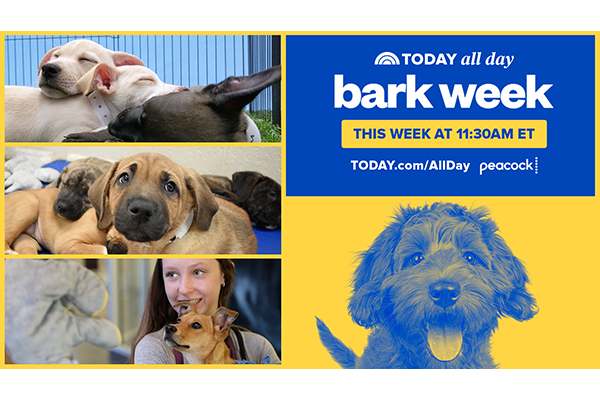 PAWS Chicago was selected by TODAY to represent the Midwest region for the Bark Week Puppy Cam!
A group of adorable puppies was filmed at the Lincoln Park Adoption Center and on our fun rooftop. You can watch the TODAY All Day streaming channel on Peacock or your smart TV. View the Puppy Cam footage here.
PAWS has a special adoption event on Saturday, August 27 from 11am-5pm at our Lincoln Park Adoption Center. We are waiving adoption fees for select animals! Learn more and see the adoptable pets at www.pawschicago.org/adopt.