Little London in Chicago
Jun 10, 2021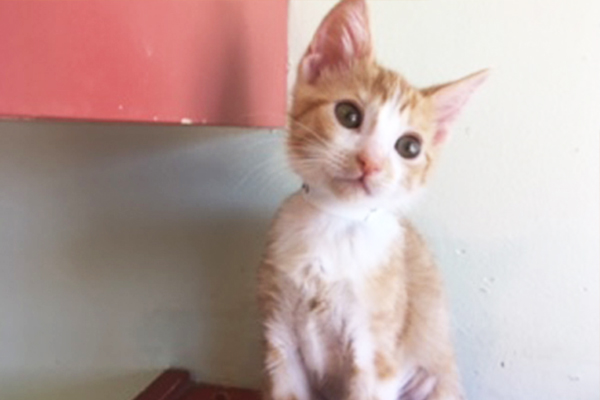 If you Google "how much should a four-week-old kitten weigh?," you'll learn that, on average, they should weigh about a pound. At this stage, their sharp little teeth begin to emerge and they start getting the hang of playtime.
But when four-week-old London was dropped off on the doorstep of longtime cat colony caretaker and PAWS for Life partner, Dolores Sanchez, she weighed just nine ounces. Instead of playing, she was battling a gastrointestinal illness that left her with severe diarrhea and almost half the size of a "normal" kitten her age.
As a PAWS for Life partner, Dolores knew just what to do – bring her to the Englewood Outreach Center's Community Medicine Day for a check-up and, eventually, PAWS intake. Laurie Maxwell, PAWS Chicago's Director of Community Outreach, said, "Dolores is a regular. She lends so much support that she's basically a PAWS volunteer or employee." Since 2017, Dolores has rescued countless cats from the streets in her neighborhood, earning her the reputation of neighborhood animal lover. If you have a pet in need, Dolores can help.
After initial treatment at the Englewood Outreach Center, London was taken to the PAWS Medical Center. Her care included more than five different medications, a special diet, and a whole lot of TLC. Now, London is right on track to live a happy healthy life. The only remnant of her days before meeting Dolores? Her slightly smaller-than-average size. At three months old, she weighs just over two pounds and spends her days playing with boundless energy. Now, onto finding her a family!
Want to learn more about Dolores and her incredible work? Take a step back in time and read her Volunteer of the Month highlight from April, 2018!