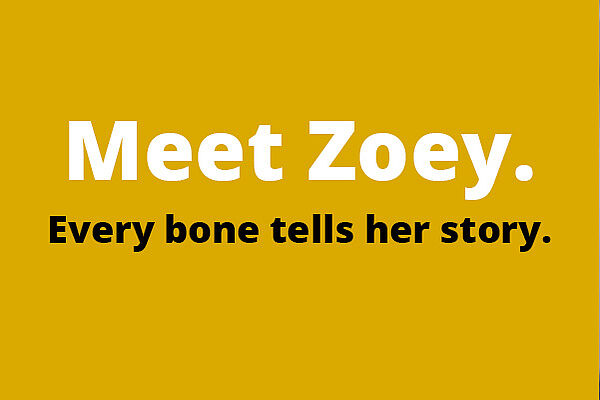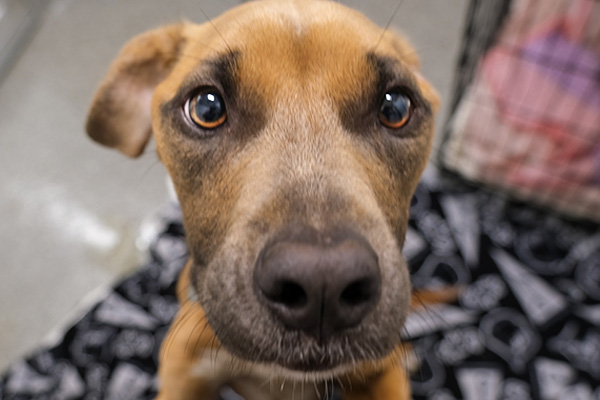 Sometimes a dog can hide their pain, and sometimes you get a Zoey.
Every bone in Zoey's body tells the story of what she's been through. Starved, dehydrated, abandoned.
For the first few days, Zoey wouldn't eat. Suspecting there might be a blockage, she had an exploratory surgery at our State-of-the-Art Medical Center which revealed impacted food in her gut.
This can happen when a starving animal is given too much food and they eat it too quickly. It can have the effect of "shocking" the digestive system.
Our guess is that a kind human saw this hungry stray and tried to give her a big bowl of food, and Zoey got too excited to chow down. If you find an emaciated animal, please seek immediate care from a professional.
Now that the blockage is resolved and Zoey is feeling better, there isn't a snack under the sun that she doesn't enjoy!
Since the day she arrived, Zoey has been the gentlest, sweetest soul. She's finally exploring her curiosities when it comes to walks and toys, and we're confident she'll make the loveliest companion for a new family once she's fully recovered!

Now that Zoe is safely here at PAWS, she'll get the medical care, socialization and love she needs to thrive.
Your donation today will help make that happen for Zoe and the thousands of homeless and at risk pets we'll treat this year.