Your pet could be adored by millions!
We're looking for glamour shots of your amazing pets and we know you got 'em! In fact, we bet your phone is already filled to the brim with pics of sunbeams, toe beans, cocked heads, derps, sploots and all things cute.
Now's your chance to share with the world! Submit a photo of your pet for the chance to win a Pet of the Week page in the PAWS Chicago 2022 desktop calendar and a featured post on PAWS social. In the end, one cat and one dog will be chosen for glory.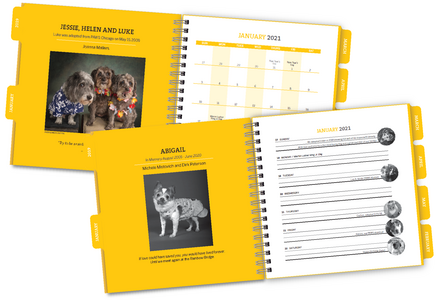 Entering is easy and free
1. Upload a photo of your pet or post a pic on social with #PAWSVanityFur (your profile must be public)
2. Tell us why your pet deserves to win
3. Secure the most votes
Submissions are due July 30 at 9 a.m. Don't let your dog or cat miss out on earning the title of PAWS Chicago's most photogenic pet!

Want to participate but not compete?
Reserve a spot for your pet to appear as the calendar's Pet of the Day, Week or Month.