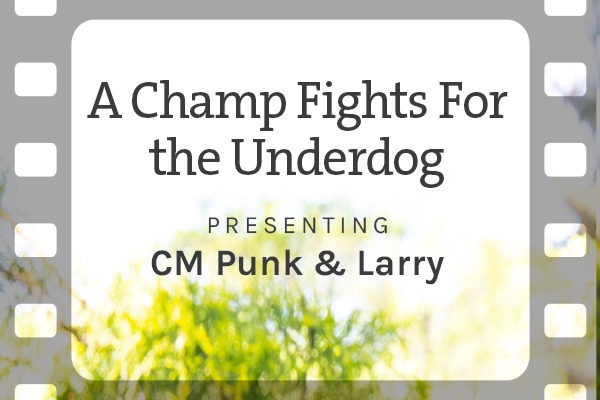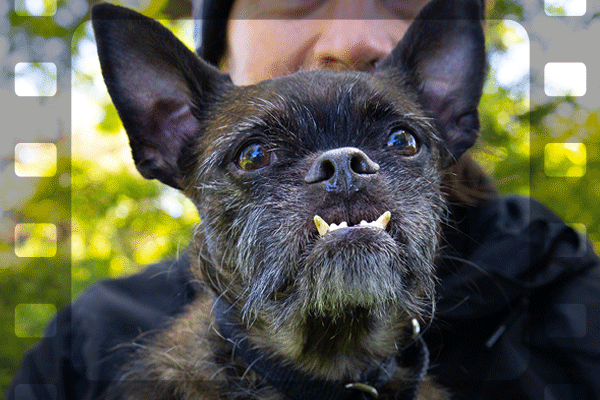 MMA fighter and former WWE champion CM Punk is partnering with PAWS to fight for the Underdog!
CM Punk and his wife, AJ Mendez, adopted Larry from PAWS Chicago in 2015. This pup had aggression issues, a scruffy exterior and a tough underbite that required a special adopter willing to work through his challenges. He found a kindred spirit in CM Punk who appreciated his quirks, understood his personality, and knew how to provide the patience, care and understanding he needed. Now, Larry's officially a Wonderdog. "I'm thankful PAWS is able to save dogs like Larry when so many shelters wouldn't. Go find your best friend at PAWS and take a chance on getting to know the ones that have been there the longest," says CM Punk. Watch their story.

Adopting an Underdog isn't right for everyone. Some Underdogs have medical concerns, need calm homes with extra-big yards to explore, do best with kids-free families, or require an adopter experienced in loving and training challenged pups. No matter their special needs, they've all faced feelings of being misunderstood, overlooked, and longing for home.
Any underdog can become a Wonderdog if they find the right person.
See if adopting an underdog is right for you. Meet the Underdogs.
Adopt or Foster an Underdog
Any Underdog can become a Wonderdog if they find the right person


Check if an Underdog might be right for you
Watch more Underdog to Wonderdog stories