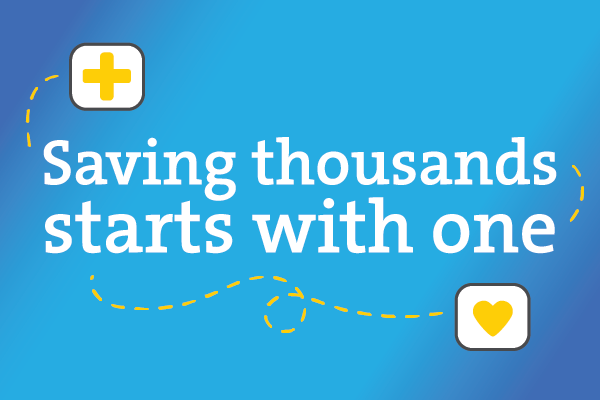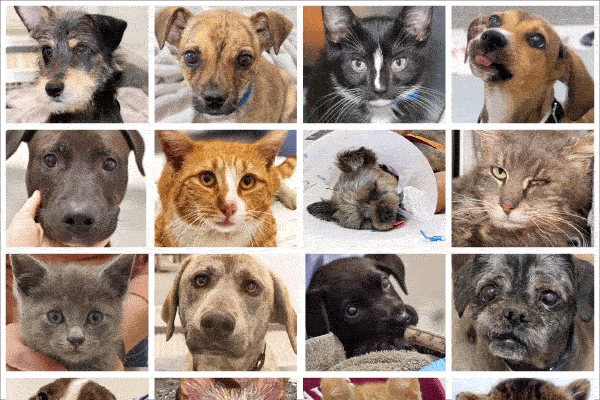 Their second chance starts with you.
Every day, we see homeless pets in desperate need of medical care: pets with broken bones rescued from abuse; pets with painful, contagious diseases; pets whose lives depend on special surgeries. We treat them all—over 5,000 every year. Without PAWS Medical Center, their stories may have ended. Instead, it's their beginning. You can help give an animal a second chance when you sponsor their journey through the Medical Center.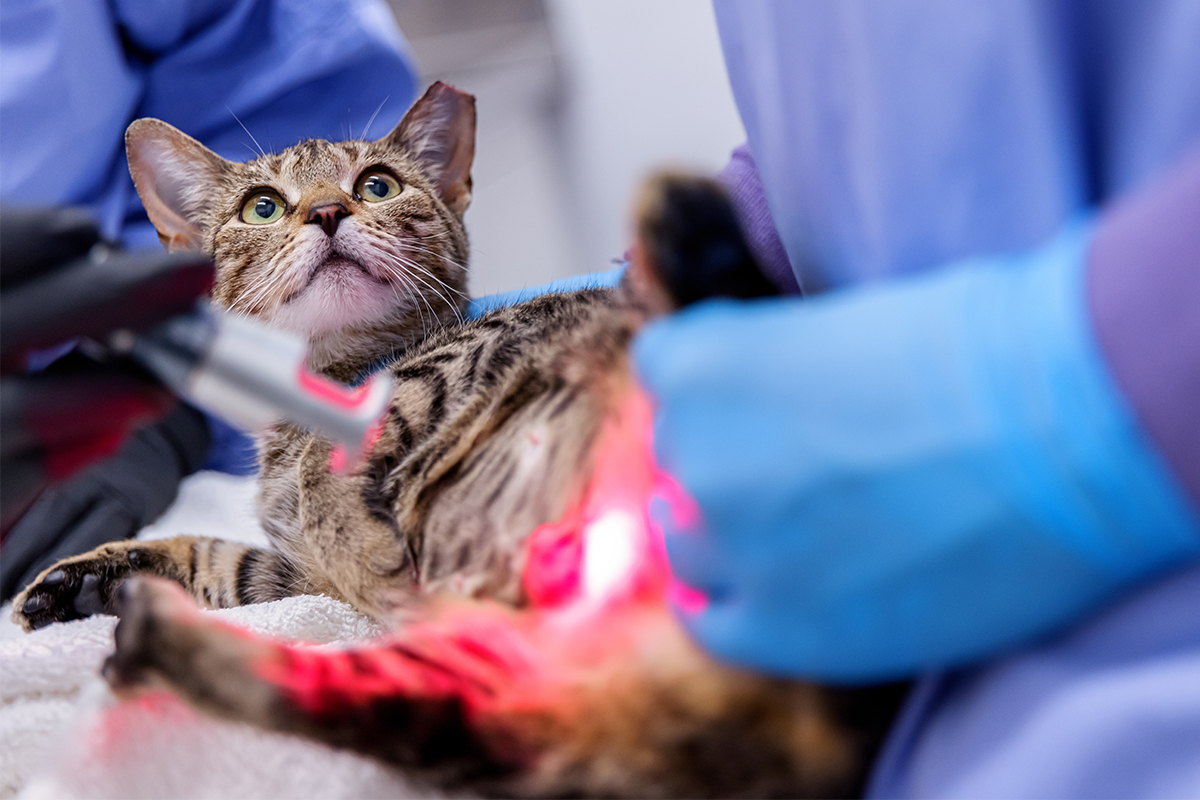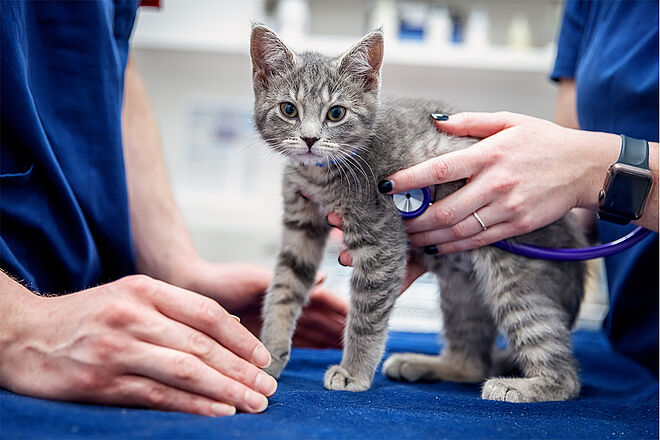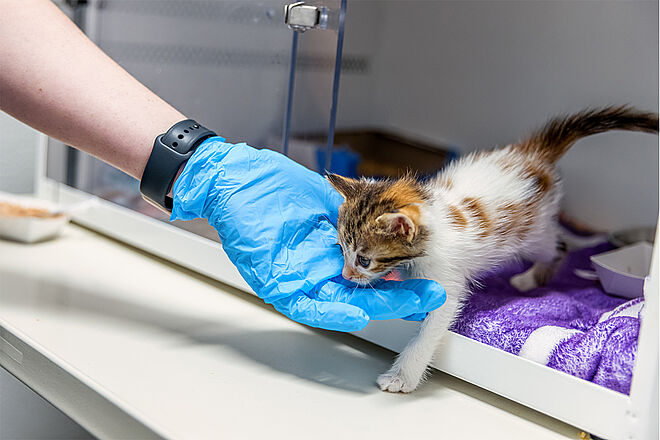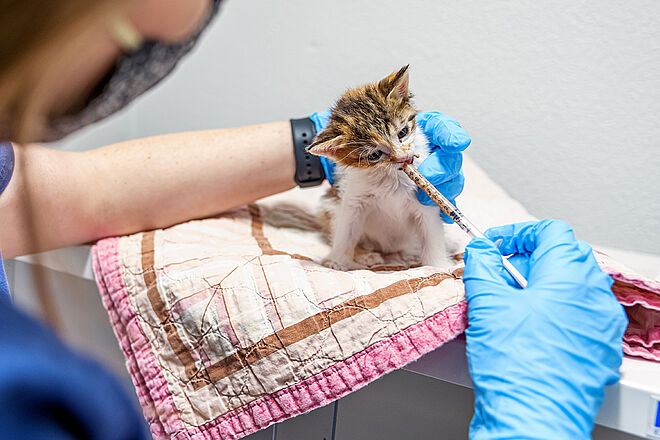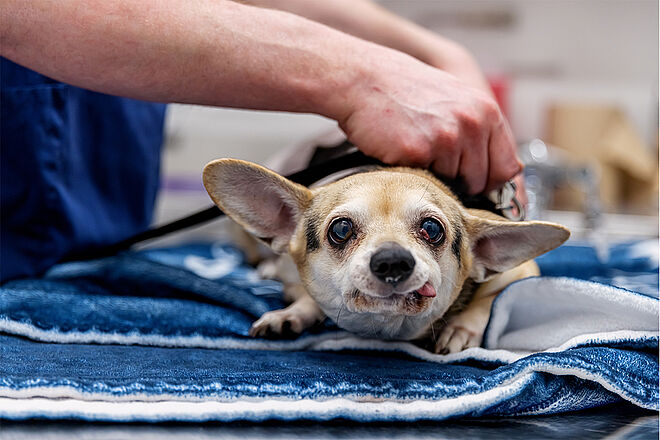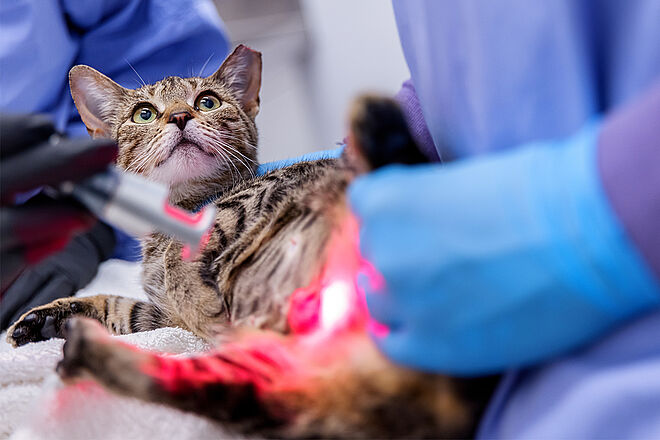 Sponsor a Pet's Journey from Healing to Home
Please commit to making 3 monthly donations—the average time it takes our sickest and most injured pets to get ready for a new home. Monthly support, even for just 3 months, has a far greater impact, allowing us to plan, prepare and save more lives.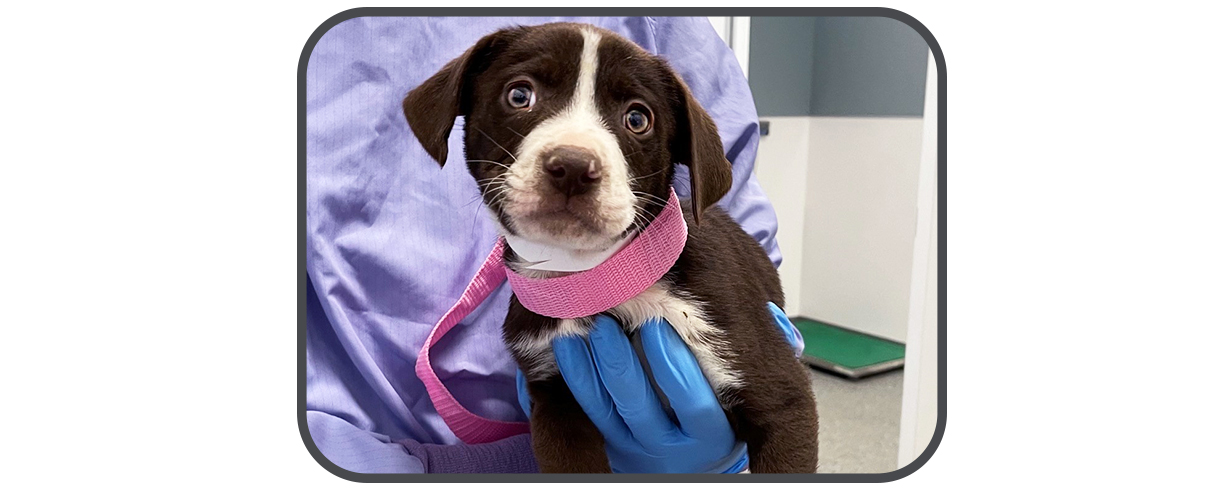 Ellis
On the outside, Ellis looks like the picture of puppyhood. But, on the inside, she's dealing with a ton of hurt. Upon arrival at PAWS Medical Center, Ellis tested positive for parvovirus and roundworm. She also had a painful upper respiratory infection—a condition that resolved and then relapsed. It took months of treatments, healing, setbacks, and healing again, but Ellis is finally starting to feel and act like a puppy again.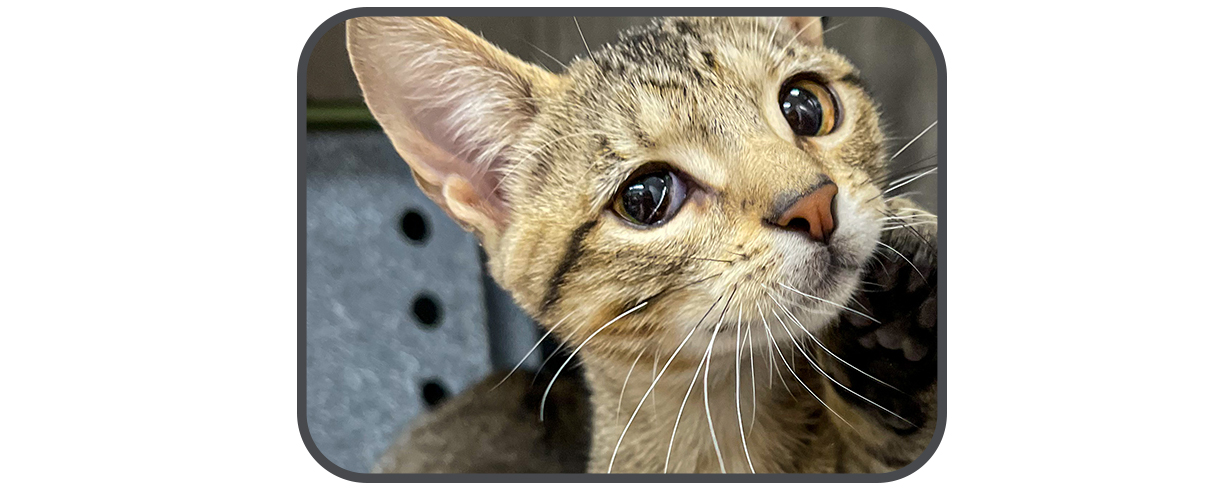 Spruce
Spruce came to PAWS Medical Center at just over one month old and under 2 pounds. This tiny girl tested positive for ringworm—an infection that leaves painful sores—and was moved to an isolation room specifically designed so contagious pets can heal without putting others at risk. On top of all that, Spruce has an irregular 3rd eyelid that will require surgery in the future. Life is just beginning for Spruce—help give her a second chance.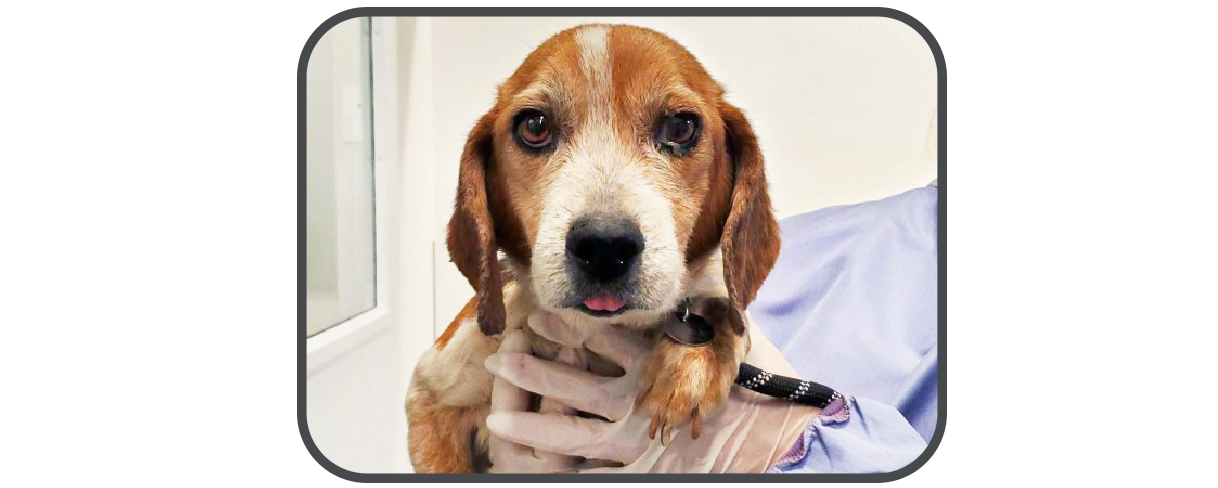 Hazel
Hazel is an 11-year-old beagle mix with some serious problems. After x-rays and an ultrasound, two masses were discovered on her spleen. Hazel underwent surgery at PAWS Medical Center to have the masses removed—she's now on the mend. Hazel is still being treated for heartworm and hookworm, and she'll need tooth extractions in the future. While other places would have considered Hazel a lost cause, PAWS sees her as full of potential.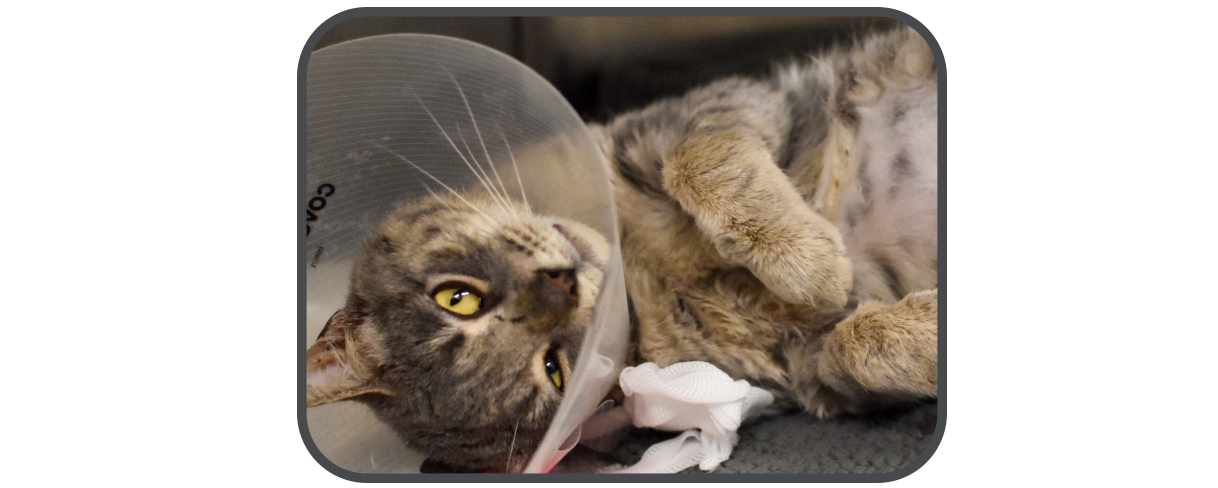 Fredrick
When Fredrick came to PAWS Medical Center, he was in bad shape. He tested positive for FIV and had open bite wounds. Our distinguished veterinary team repaired the wounds and then re-repaired them after an infection set in two months later. After lengthy treatments, time to heal, and a thorough teeth cleaning, Frederick was cleared for adoption. We're so excited for this tomcat to get back to what he loves best—making trouble!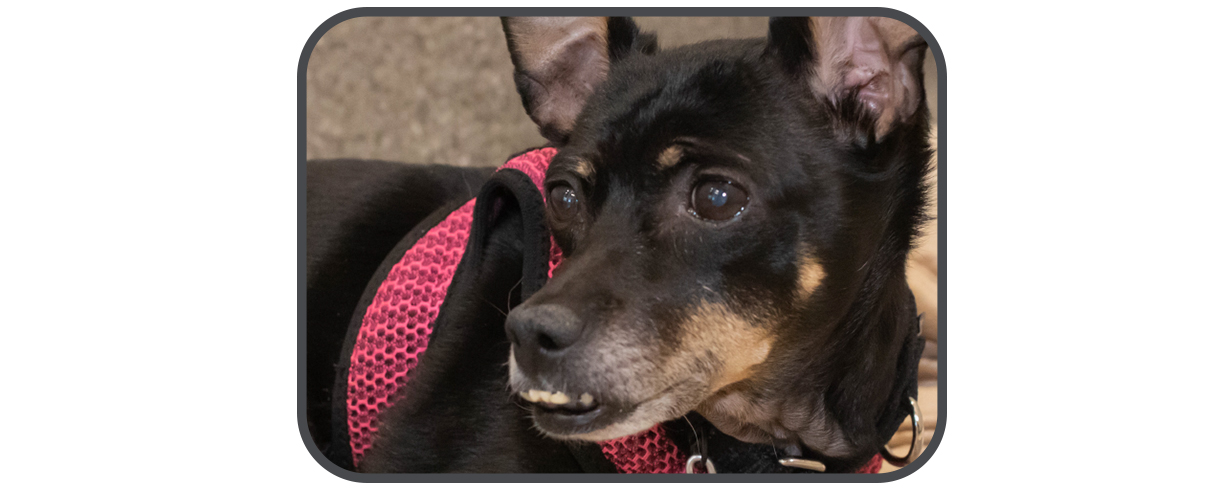 Oda
Oda was adopted from PAWS in 2018 but when she developed diabetes, the complications were too much for her guardians and they had to give her up. Luckily, "Once a PAWS Pet, Always a PAWS Pet." To manage Oda's diabetes, Medical Center staff continually monitor her glucose levels and give her regular insulin shots. It's been a long, difficult journey for Oda, but we'll never give up on this little lady. Will you?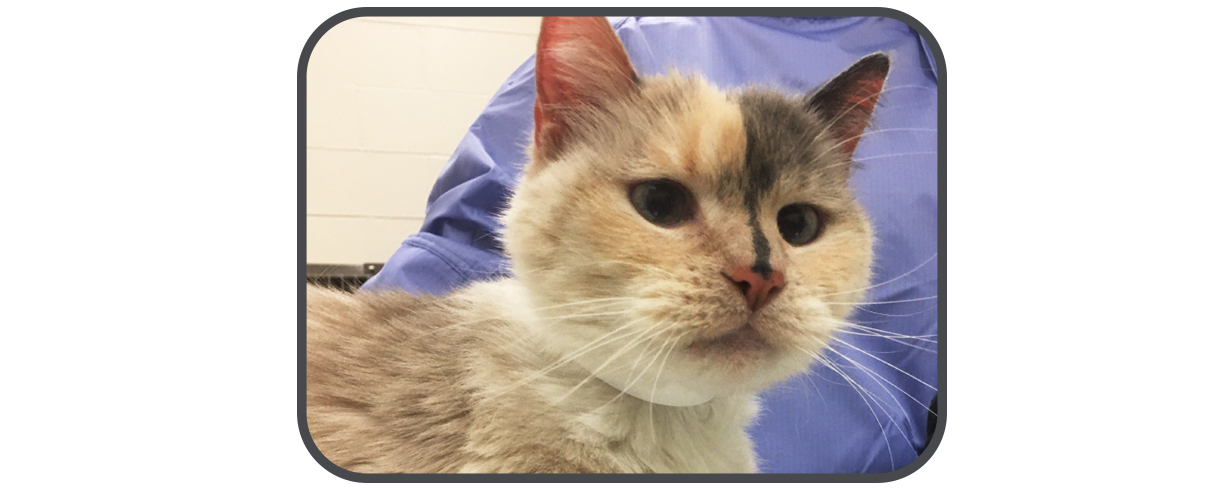 Whitney
Whitney came to PAWS Medical Center with a cystic mass on her right side and advanced periodontal disease. PAWS veterinarians were able to complete two surgeries at once—removal of the cyst and 5 tooth extractions. With the help of laser treatment to speed up her healing, regular follow-up exams, and the support of generous donors like you, we're sure Whitney will make a full recovery.
*Your support will go toward helping pets like those pictured above.
PAWS Chicago treats thousands of animals and your donations will help us save more lives.