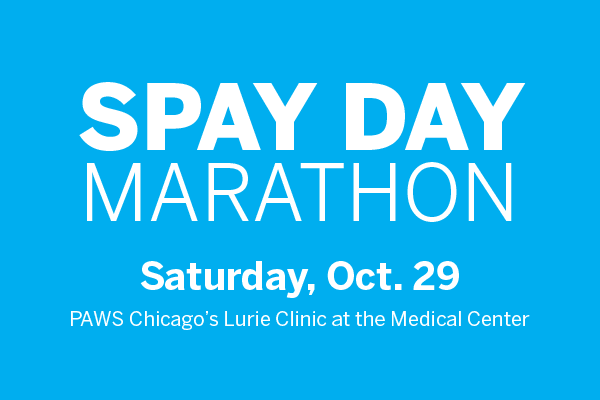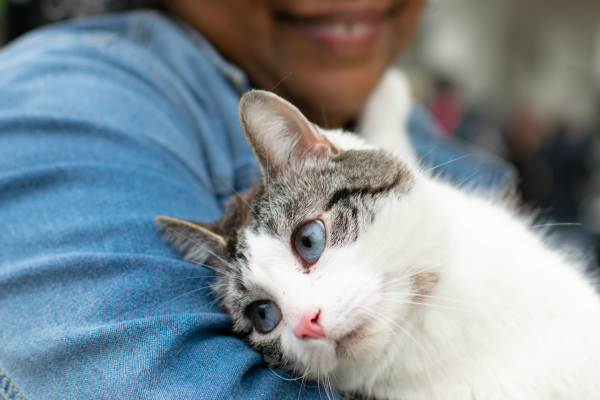 Spaying hundreds to save millions.
PAWS is assembling a taskforce of highly trained spay/neuter surgeons, veterinarians, medical staff, and volunteers from across Chicagoland for our very first Spay Day Marathon!
This event addresses the urgent need for consistent, nationwide investment in spay/neuter while so many other animal welfare organizations are cutting back.
Spay/neuter tackles the #1 cause of pet euthanasia—overpopulation. Since beginning our prevention efforts in 1997, PAWS Chicago has helped reduce citywide euthanasia by an incredible 91%.
But if we stop at any time, the killing will return. And fast.
One female cat and her offspring can theoretically produce 420,000 kittens over seven years—96,000 for dogs. Every single surgery makes an exponential difference.
Help us spay/neuter 300+ pets in a single day and save millions of potential lives!



Get Your Pet Spayed or Neutered
Email clinic@pawschicago.org to make a Spay Day Marathon appointment.
Dog drop-off 6:45-7:45 am | Cat drop-off 8:00 - 9:00 am.
All pets must be picked up by 4pm and we will call the owners once the animal is ready for pick up.

FEES WAIVED for surgery for the following zip codes:
60623, 60621, 60636, 60637, 60609
All other pricing can be found here.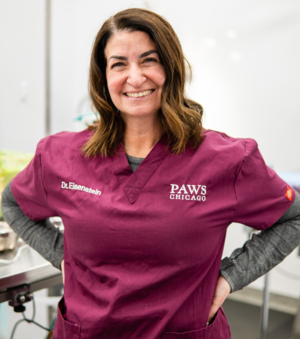 Our Commitment to Quality
To give each of our 300+ patients the best possible care, PAWS Chicago has recruited eight elite spay/neuter surgeons from across the city to join us for the Spay Day Marathon. Hosted at our 30,000-square-foot Medical Center and supported by dozens of veterinarians, medical staff, and volunteers, we're able to provide the one-on-one attention needed to ensure each pet feels comfortable and taken care of from the moment they arrive until they go home.