Lincoln Park
Breed
Collie, Border, Mix
Location
Lincoln Park Adoption Center
Dunn's Story
Type of Foster Home: 
Dunn needs an Advanced Foster home. If you've had a pet or fostered before, you have all the skills you need to be an Advanced Foster.
Dunn would love a foster home while he waits to get adopted! Dunn is a great dog who was recently returned from his adoptive home, after many years, when his owner could no longer care for him. He is looking for a quiet, low-traffic area, and a home, preferably with a private, fenced-in yard, where he'd be the only pet. Dunn is great when left alone, housebroken, and loves to train!
How to Foster Dunn:
New fosters can take the first step by learning about fostering and completing the Foster Care Application. Veteran foster parents can email acfoster@pawschicago.org to schedule a pickup appointment.
Dunn is available for foster pick-up through the Medical Center at 3516 W. 26th St. or at our Adoption Center at 1997 N. Clybourn Ave.
Why Adopt?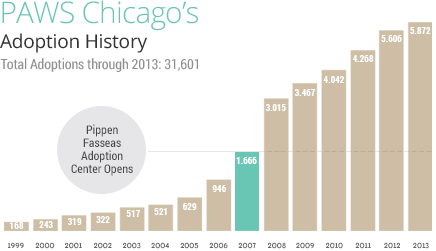 Adoption is one of the best ways to save a life. Only a few thousand more adoptions each year in Chicago, a city of millions of people, and we will be a No Kill community! You can make a real difference.
At PAWS Chicago, we keep working to grow our operations to save more homeless pets. It's how we've gone from saving a few dozen to 6,000 pets a year. But it is our adopters who make the real magic happen by bringing these loving pets home. Adopt a pet and spread the word!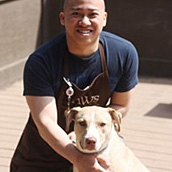 First Time Fostering? Learn More
Our foster families enable us to take in more pets at risk. Some require a quiet place to heal from illness or injury; small puppies and kittens need a nurturing place to grow before they are able to be spayed or neutered and adopted; and others just need socialization and a break from the activity of Adoption Center living. Become a foster parent and help homeless pets in need!