Lincoln Park
Breed
Mixed Breed (Medium)
Alejandro's Story
Type of Foster Home: 
Alejandro needs an Advanced Foster home. If you've had a pet or fostered before, you have all the skills you need to be an Advanced Foster.
Alejandro would love a foster home while he waits to get adopted! Alejandro is an exuberant fella who loves people, long walks, and cookies! Alejandro had an extended stay at our Medical Center while he was being treated for ringworm. He's now recovered, non-contagious, and would absolutely LOVE a foster home to hang out in!
How to Foster Alejandro:
New fosters can take the first step by learning about fostering and completing the Foster Care Application. Veteran foster parents can email acfoster@pawschicago.org to schedule a pickup appointment.
Alejandro is available for foster pick-up through the Adoption Center at 1997 N. Clybourn or at our Medical Center at 3516 W. 26th St.
Why Adopt?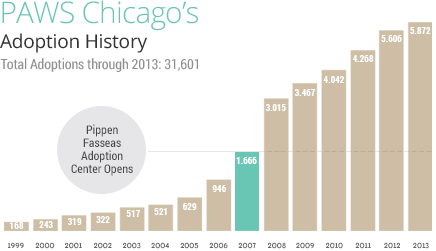 Adoption is one of the best ways to save a life. Only a few thousand more adoptions each year in Chicago, a city of millions of people, and we will be a No Kill community! You can make a real difference.
At PAWS Chicago, we keep working to grow our operations to save more homeless pets. It's how we've gone from saving a few dozen to 6,000 pets a year. But it is our adopters who make the real magic happen by bringing these loving pets home. Adopt a pet and spread the word!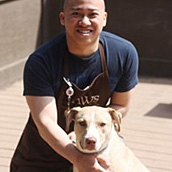 First Time Fostering? Learn More
Our foster families enable us to take in more pets at risk. Some require a quiet place to heal from illness or injury; small puppies and kittens need a nurturing place to grow before they are able to be spayed or neutered and adopted; and others just need socialization and a break from the activity of Adoption Center living. Become a foster parent and help homeless pets in need!