When the Pippen Fasseas Adoption Center opened its doors in 2007, it set a new standard for the quality of life provided to homeless pets in shelters.
The 13,000-square-foot Center was designed with the comfort and care of the animals in mind. An average of 115 pets come to the Pippen Fasseas Adoption Center each week to search for new families. They enjoy the amenities found within Dog Town and Kitty City, including:
Suites with beds, blankets and toys
100% fresh air flow
Regular walks and playtime
A rooftop garden
Daily socialization and enrichment from our volunteers
The Welcome Center, complete with fireplace, lounging area and coffee station, and the community room help create a positive and memorable adoption experience for every family.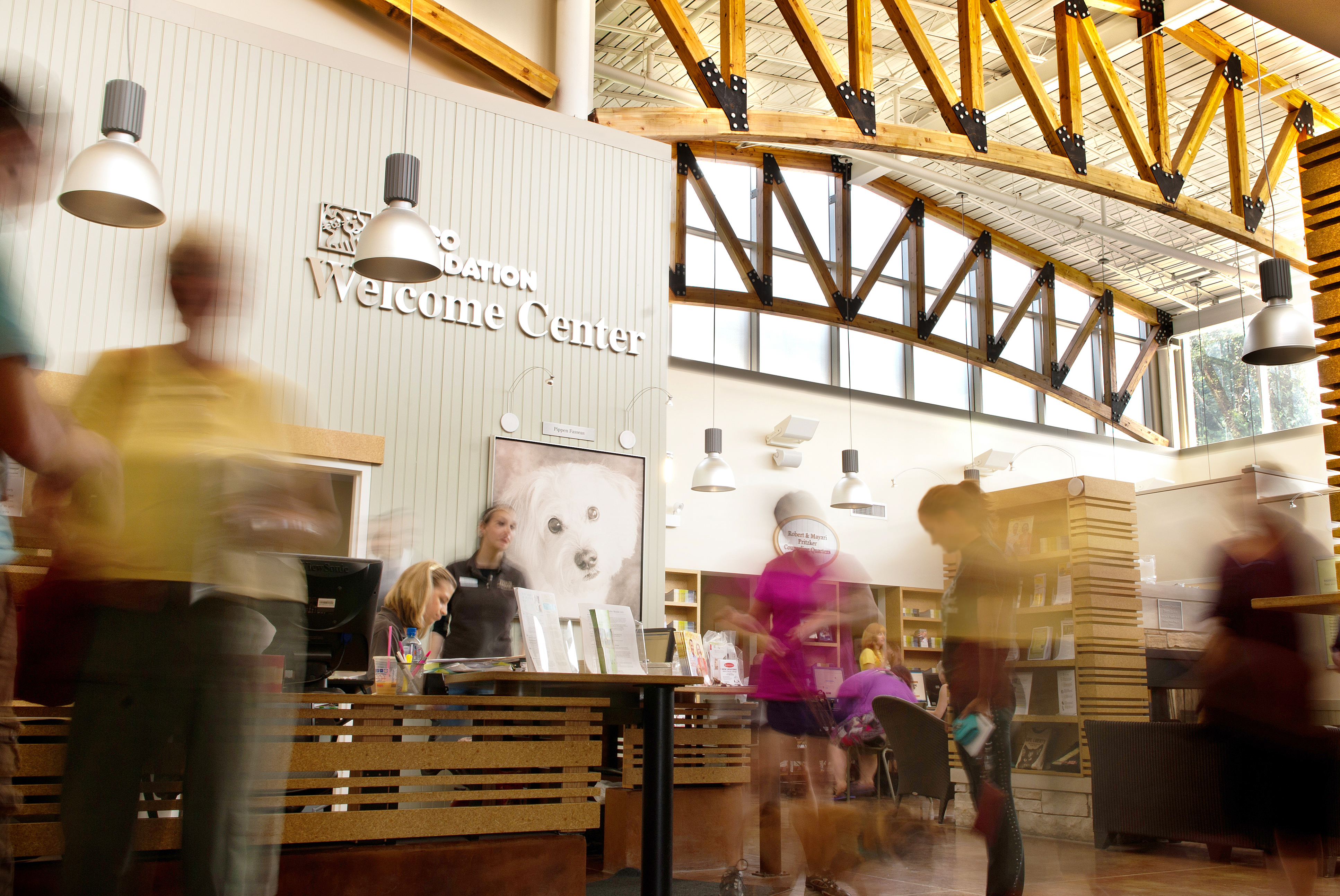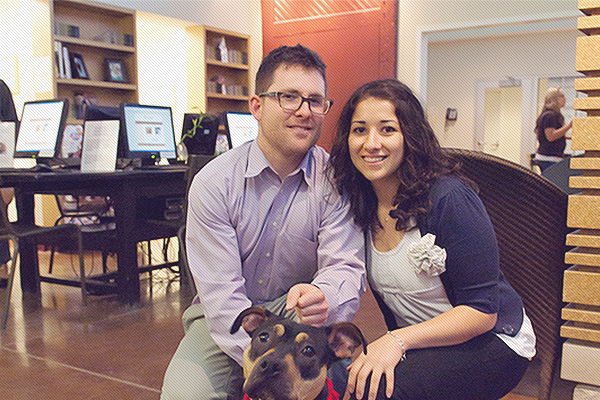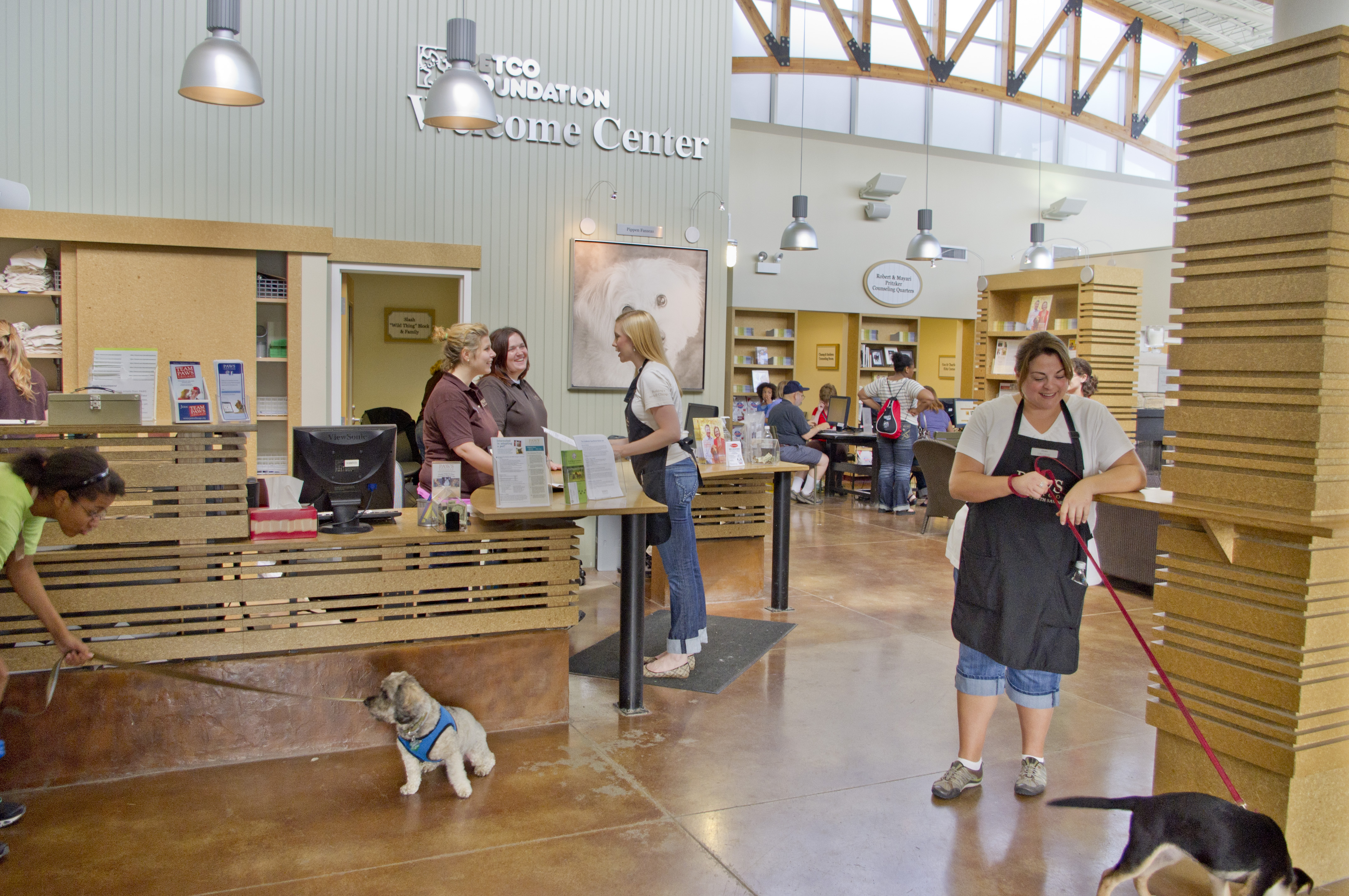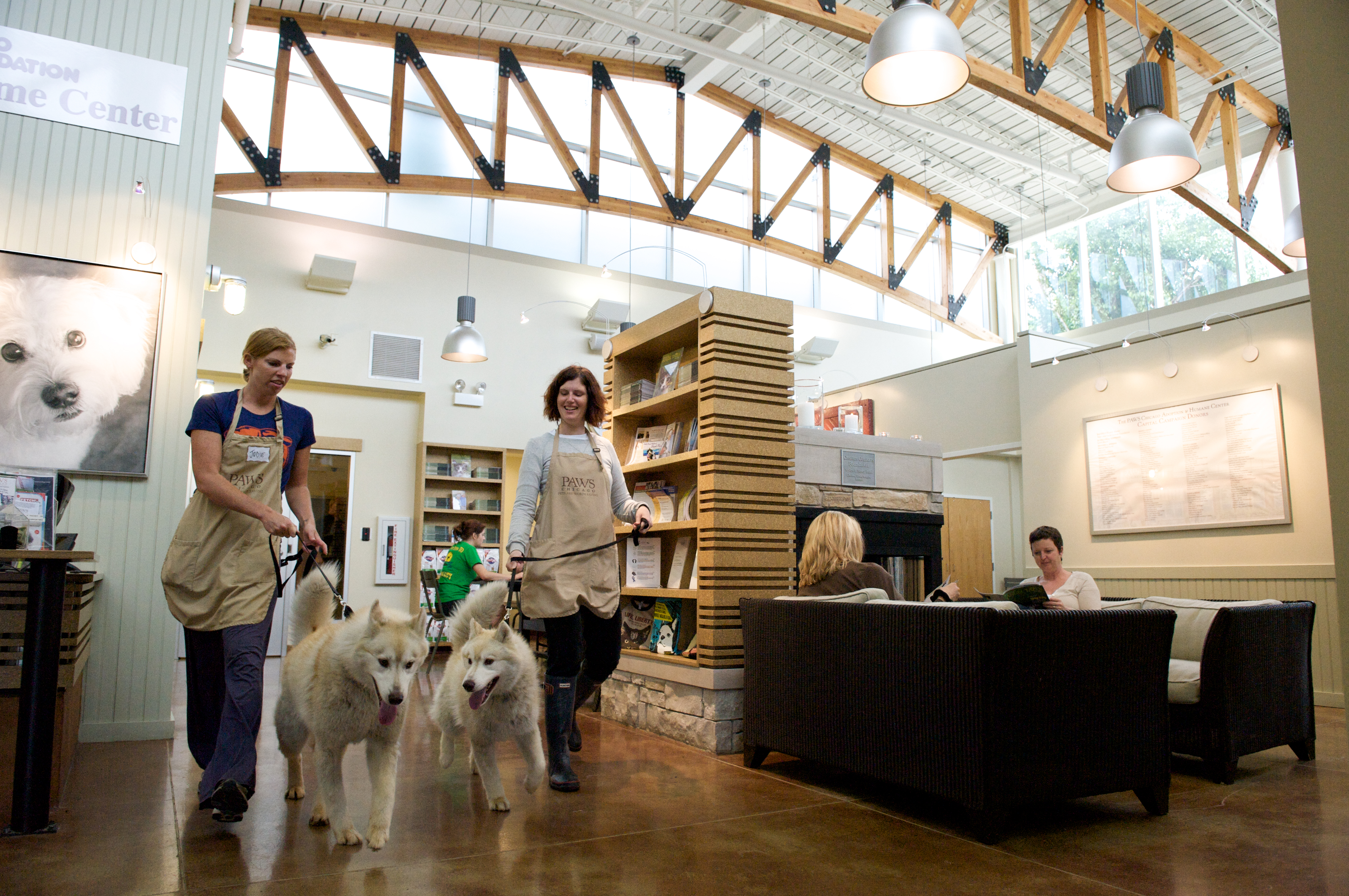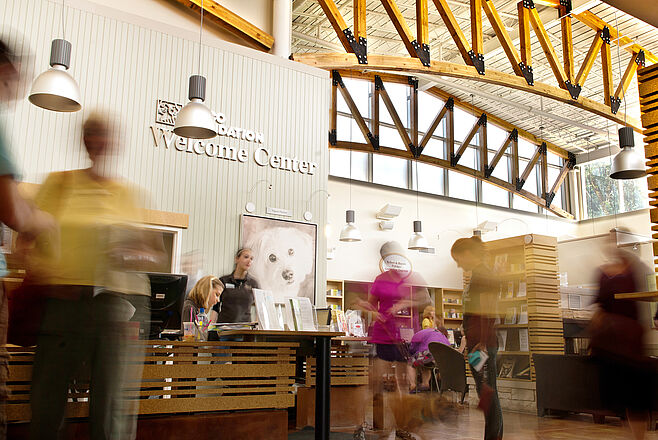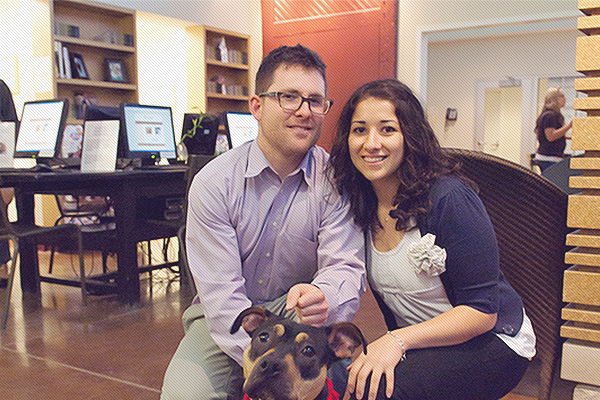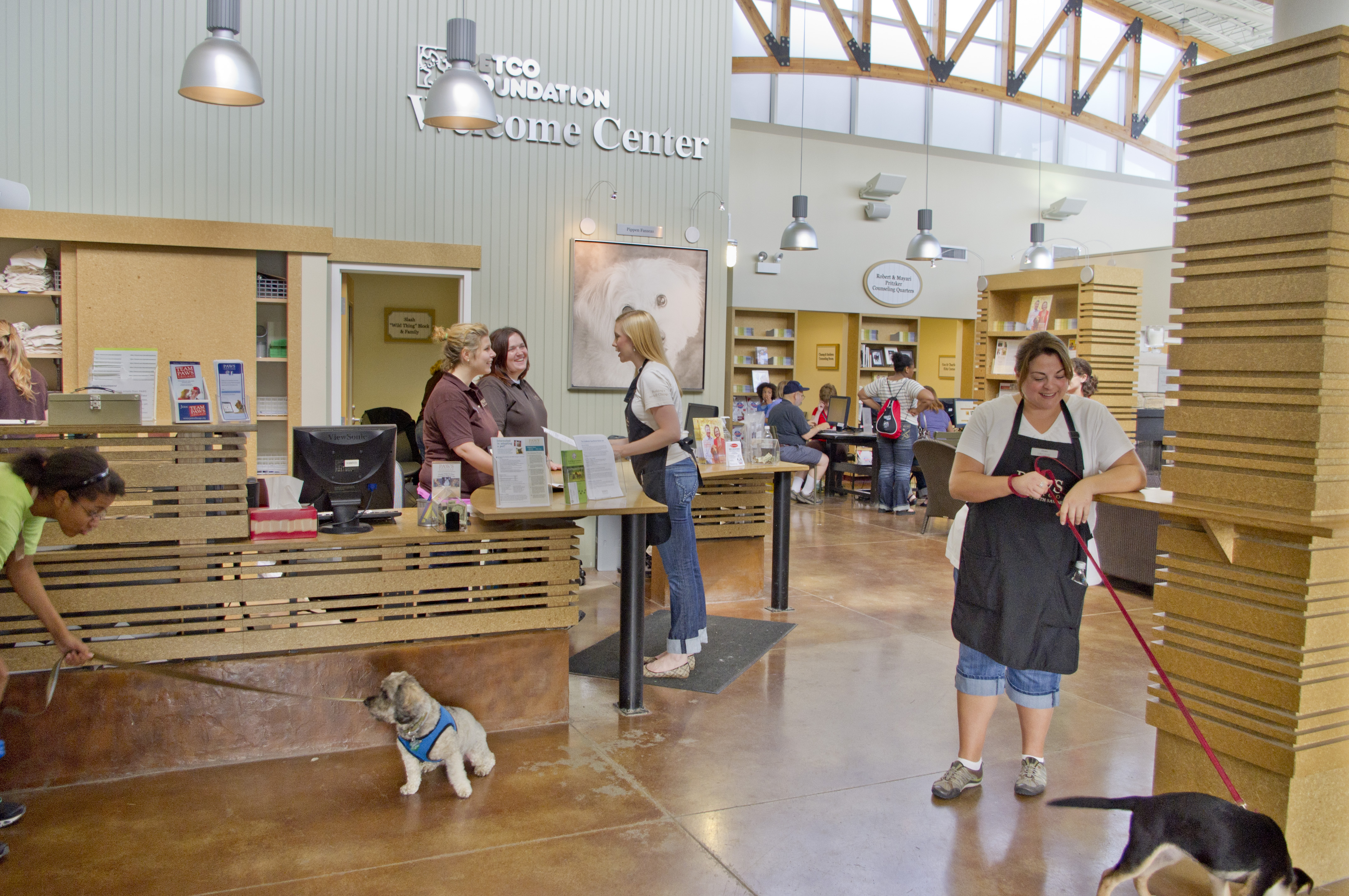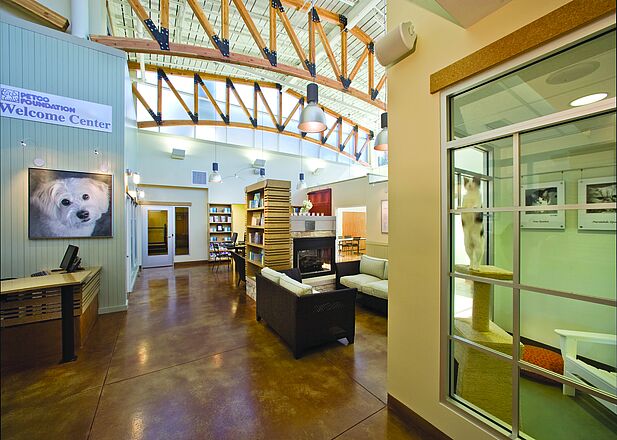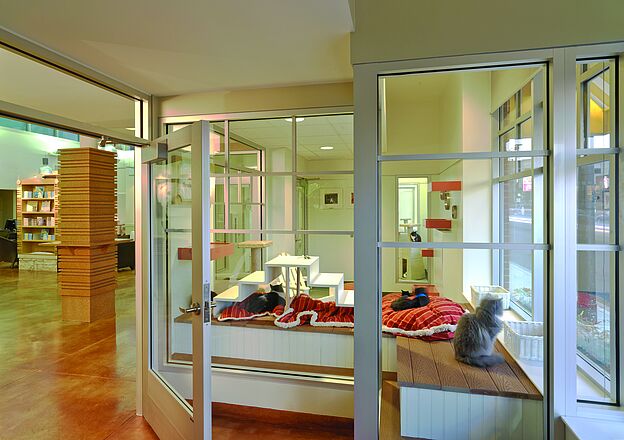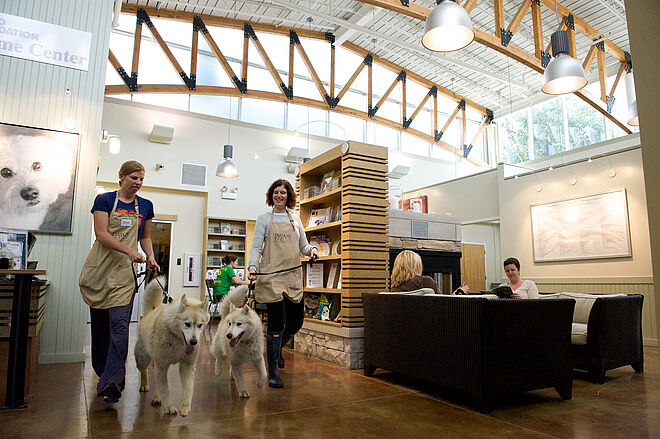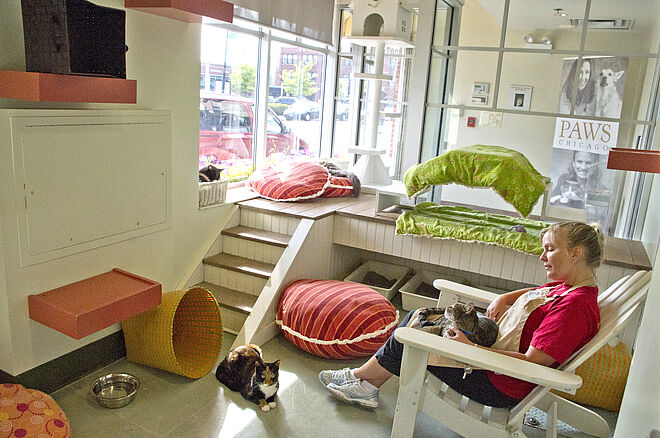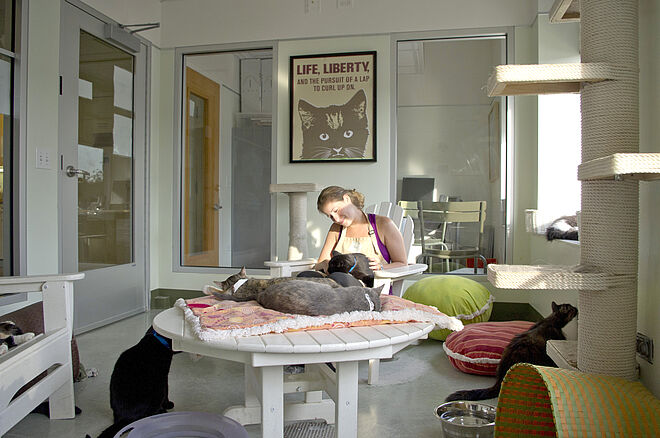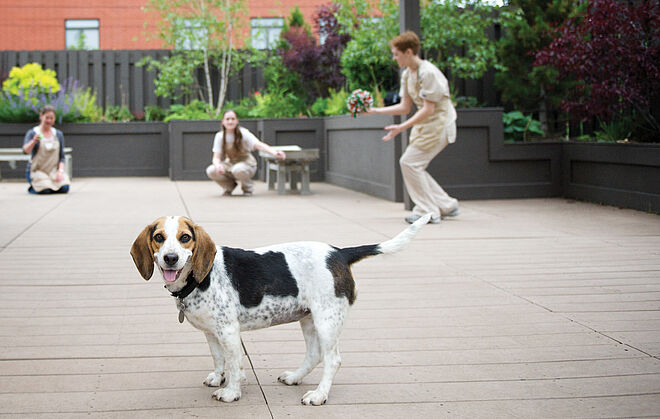 ---
Tour Our Adoption Center
Follow along as volunteer Mark Lukas takes us on a tour of PAWS Chicago's state-of-the-art Pippen Fasseas Adoption Center.