Help Support PAWS Chicago's Hurricane Michael Animal Rescue Mission
Hurricane Michael hit the Florida Panhandle with surprising and devastating effect. With such short notice of the storm's full power, it was immediately clear local animal shelters would have to handle a large influx of displaced animals.
On Sunday, October 14, PAWS Chicago dispatched two vans to the Alachua County Humane Society in Gainesville, FL to offer relief by rescuing as many animals as possible. ACHC are acting as a way station for shelter pets in the affected Florida Panhandle area so their facilities are at capacity.
Our rescue efforts are focused on pets who were given up by their owners or who were previously in local shelters before Michael hit. By rescuing these animals, we'll help make room for the coming influx of animals displaced by the storm. Meanwhile, we are readying our Medical Center for the arrival of the animals we are able to bring back.
Our rescue vans are in the process of evacuating pets from the region and we anticipate the group will return to the PAWS Chicago Medical Center on the morning of Wednesday, October 17.
With this rescue mission, PAWS Chicago's need for resources have increased. Foster homes and medical supplies will be required to care for these animals, many of whom are sick, injured or traumatized by recent experiences. PAWS Chicago welcomes donations and asks for people in Chicago to open their homes to foster pets and to sign up to volunteer. Join our efforts to help alleviate suffering.
LIVE UPDATES
We will post routine updates on the Michael Rescue Mission as details are available. Check back often!
Thursday, October 18
We just transferred ten of Chicago's newest residents to our Lincoln Park Adoption Center and they would love to meet you!
Ten healthy cats from our Hurricane Michael rescue received a complete medical exam, a large dose of TLC, and ride up to our Lincoln Park Adoption center. Rick, Penny, Freya, Thelma, Hedwig, Quimby, Uma, Kit and Imogen are now temporarily living in Kitty City and getting to meet some locals.
The group is a mix of younger and older, shorthair and medium hair, so there's someone for all types of cat lovers. These Hurricane Michael rescues, along with out other amazing animals, are available for adoption or fostering today!
Look for them at the Lincoln Park Adoption center or online with a banner below their picture that reads "FL RESCUE"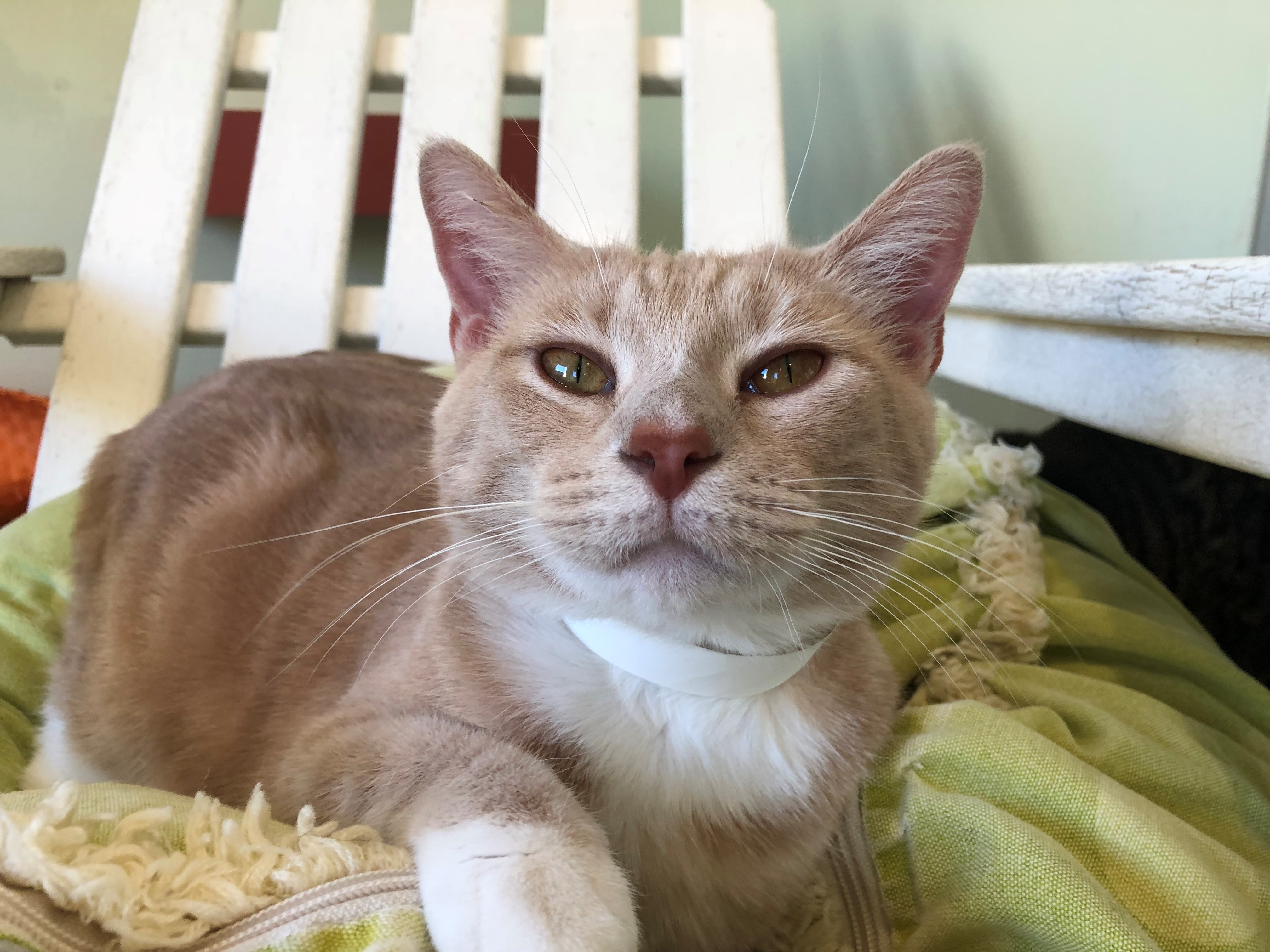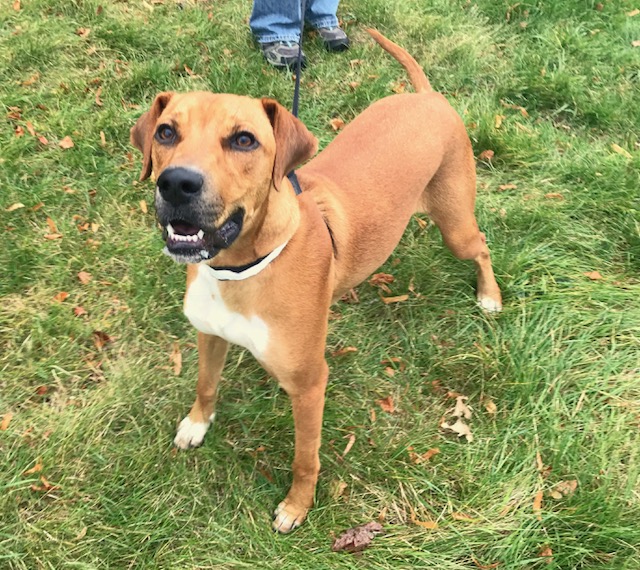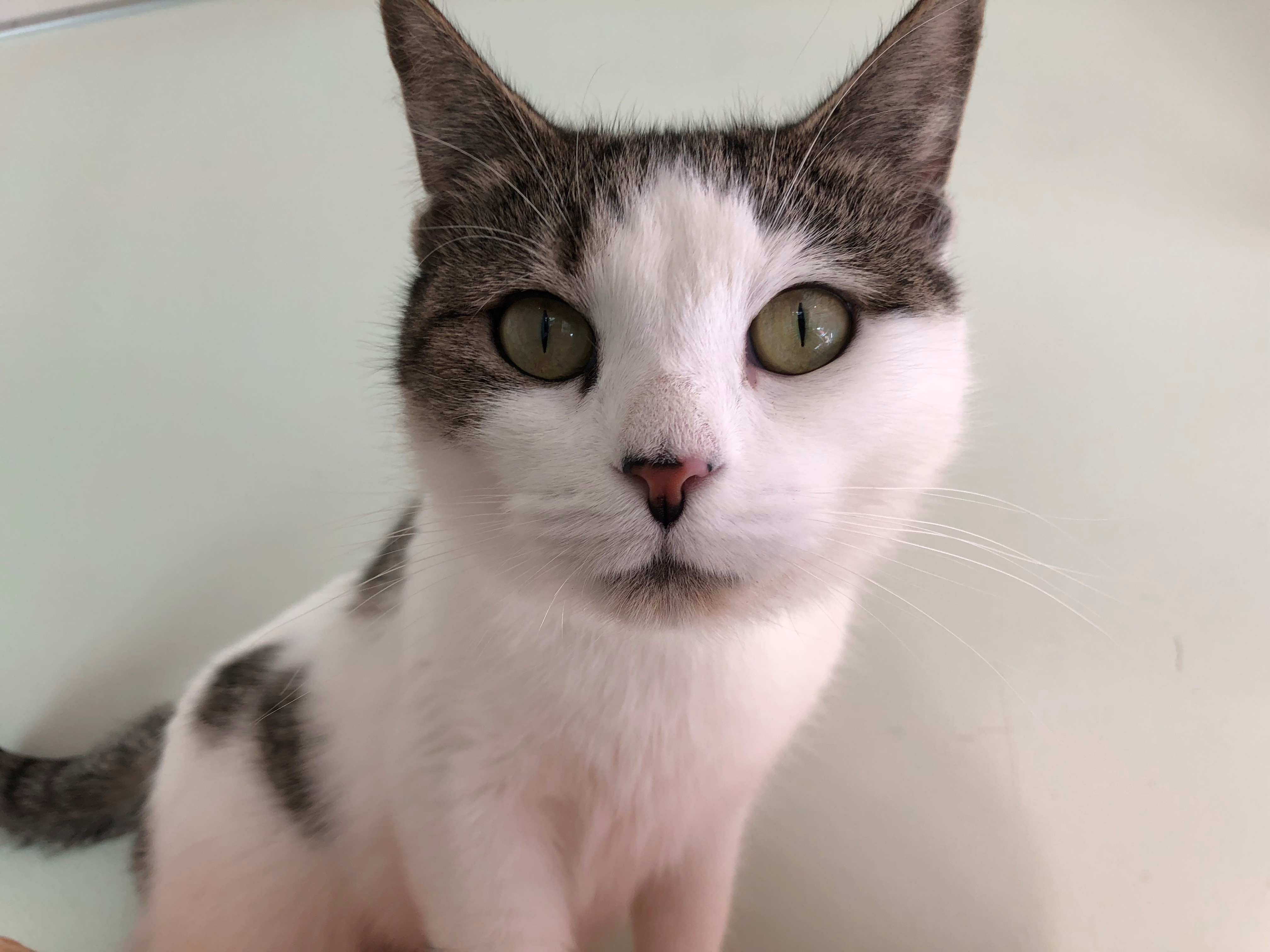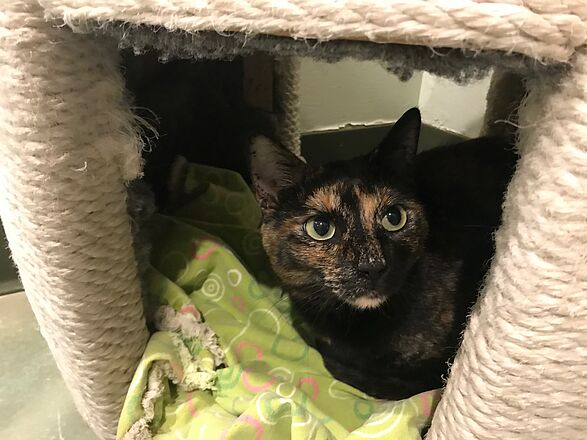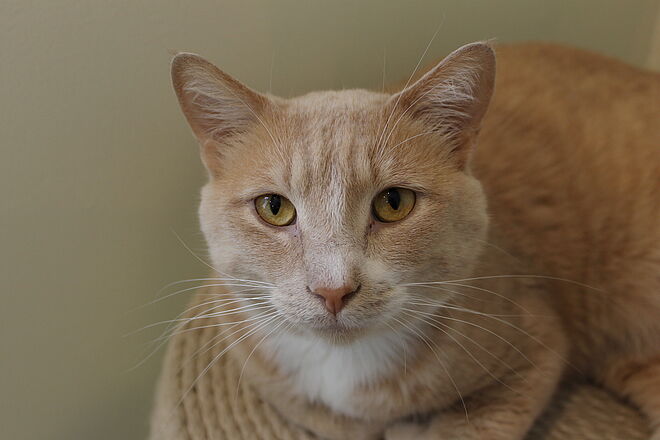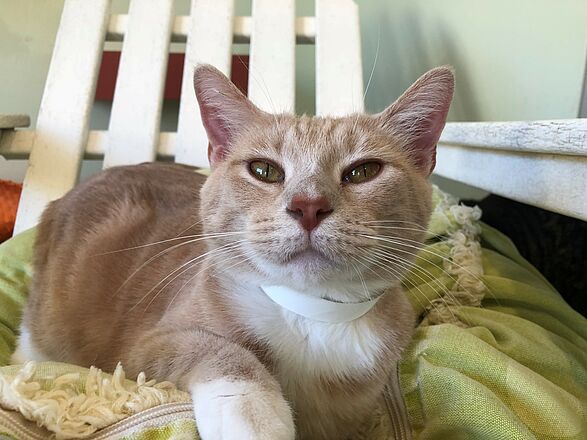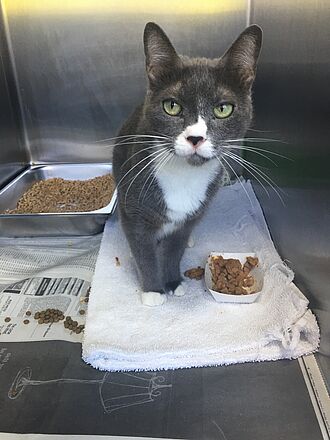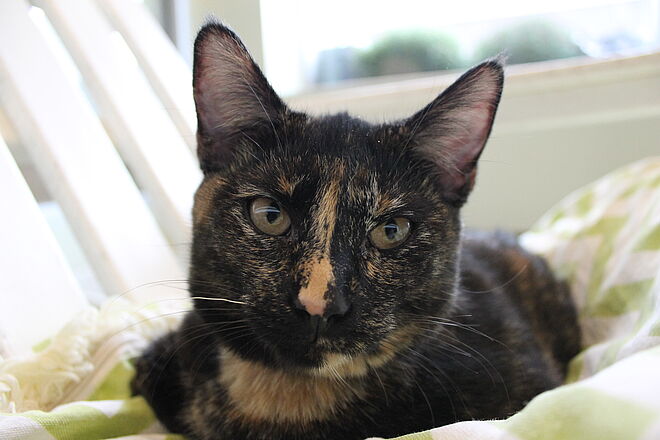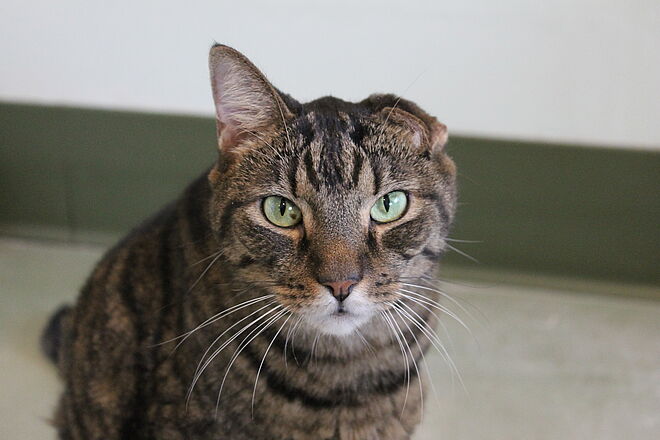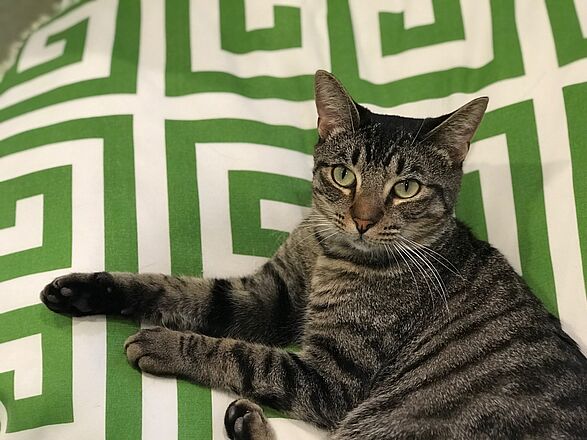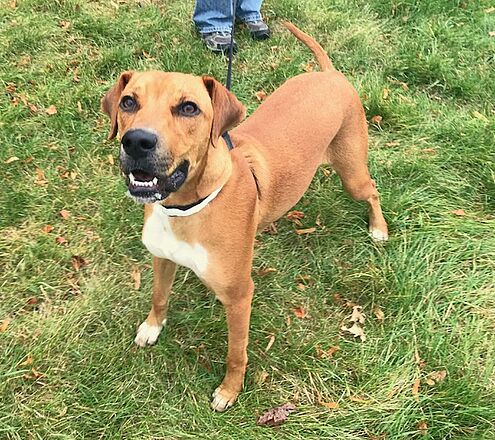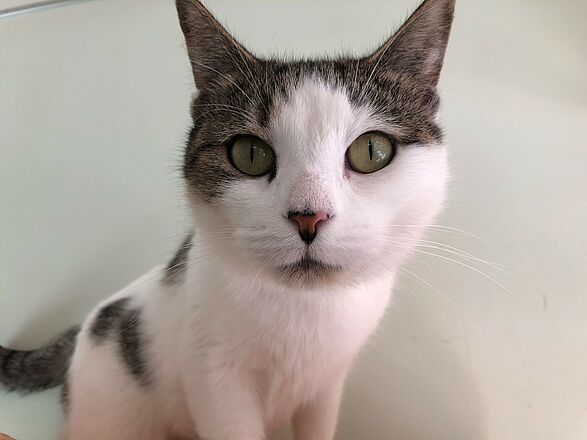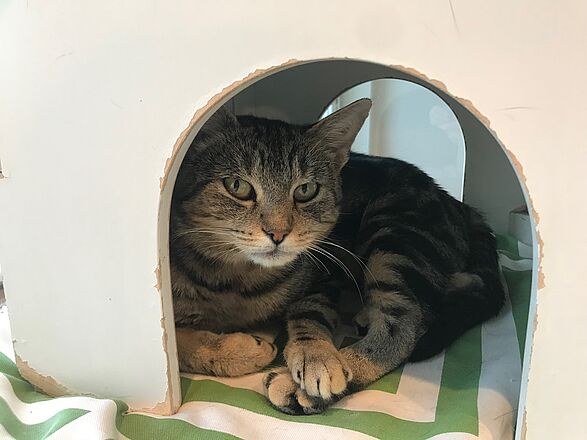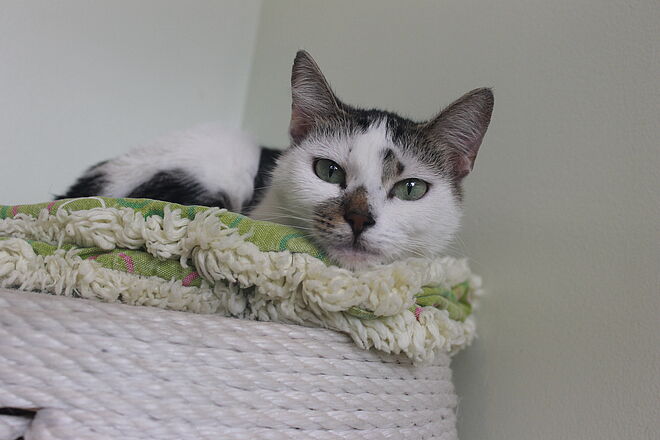 Wednesday, October 17
They're here! This morning at 8am, volunteers returned from our Florida rescue mission with PAWS Chicago's newest family members – 11 dogs and 24 cats.
The vans were greeted by volunteers, staff, and news media. Our team transitioned the arrivals into the Medical Center for intake evaluation and follow-up care. Many of the animals have health issues which need attention, and all of them need some extra TLC to recover from the exhausting evacuation.
We are so grateful for all your generous support during these animals' time of need. We've received dozens of new foster applications, and we had a number of fosters picking up animals this morning to help make space for the new arrivals. If you have the ability to foster an animal in need, you can submit an application here.
We're happy to report all 35 animals we rescued from areas affected by Hurricane Michael are safe and getting the care they need. None of this would have been possible without our volunteers and supporters. Thank you!
We'll continue to update on the treatment and progress of our latest rescues both here and on facebook/instagram. Several healthy animals will be ready to find a new home in Chicago soon, so make sure to keep an eye on our adoption page as well!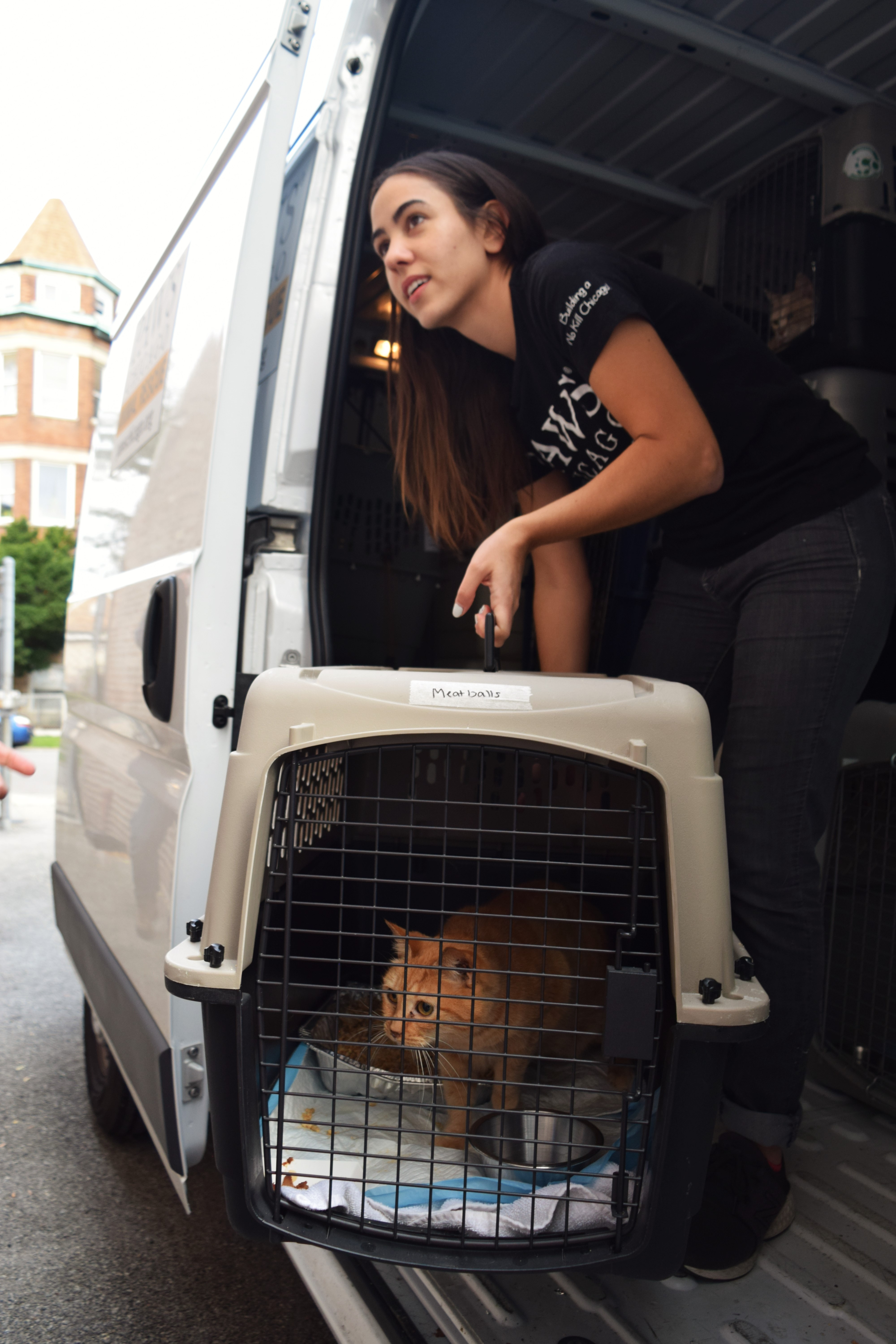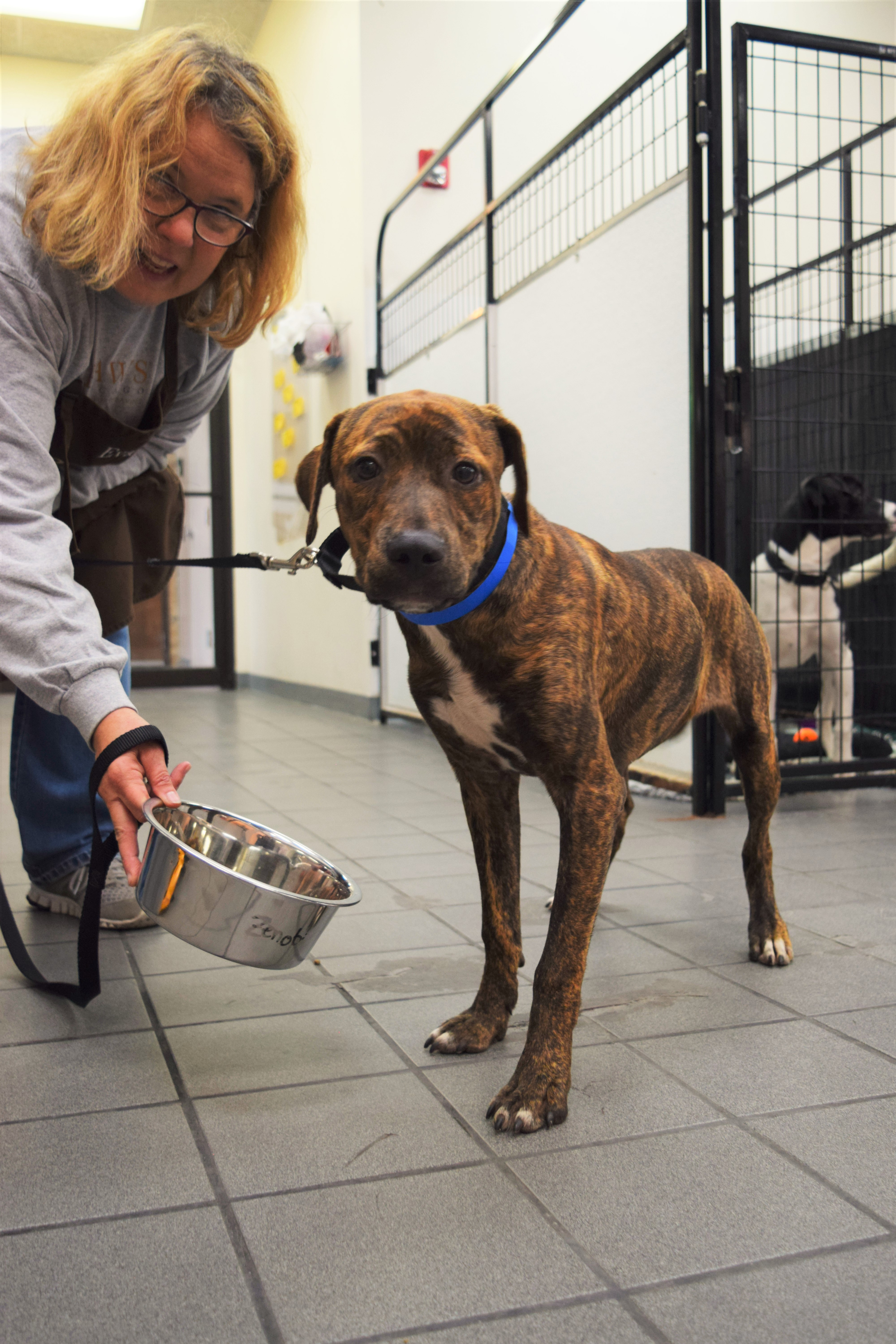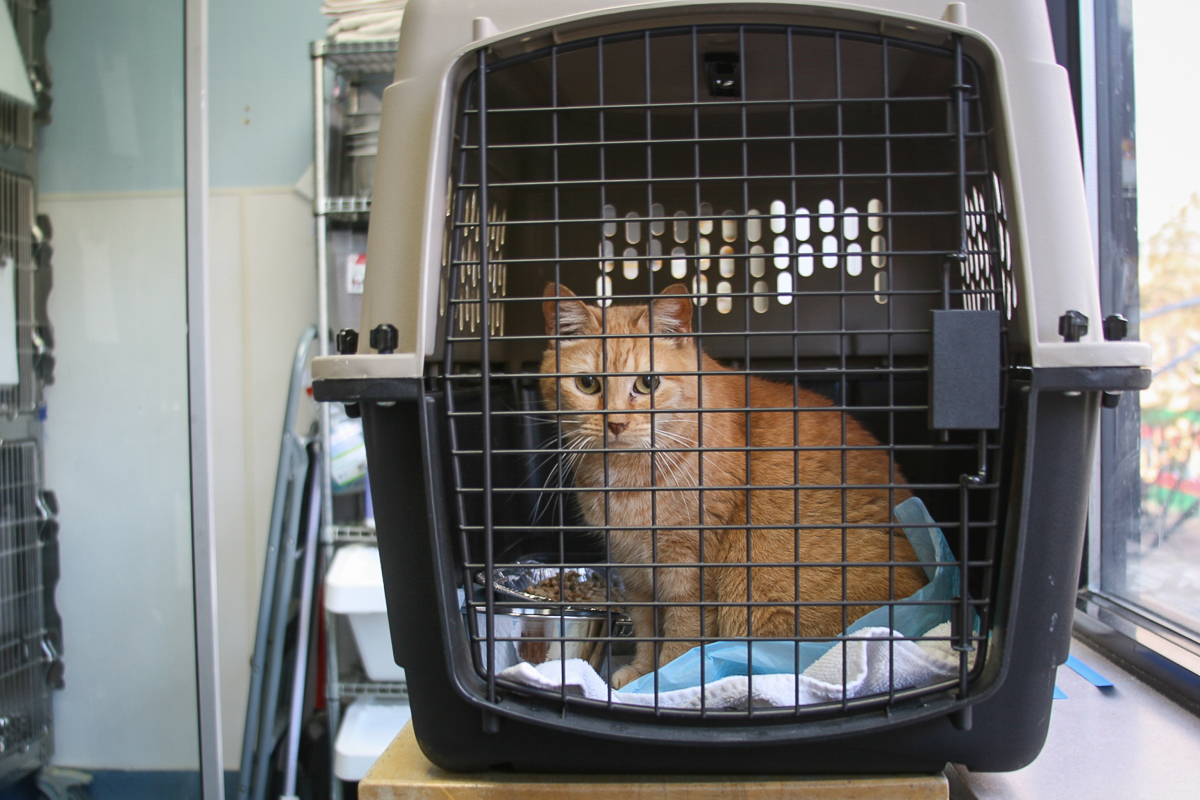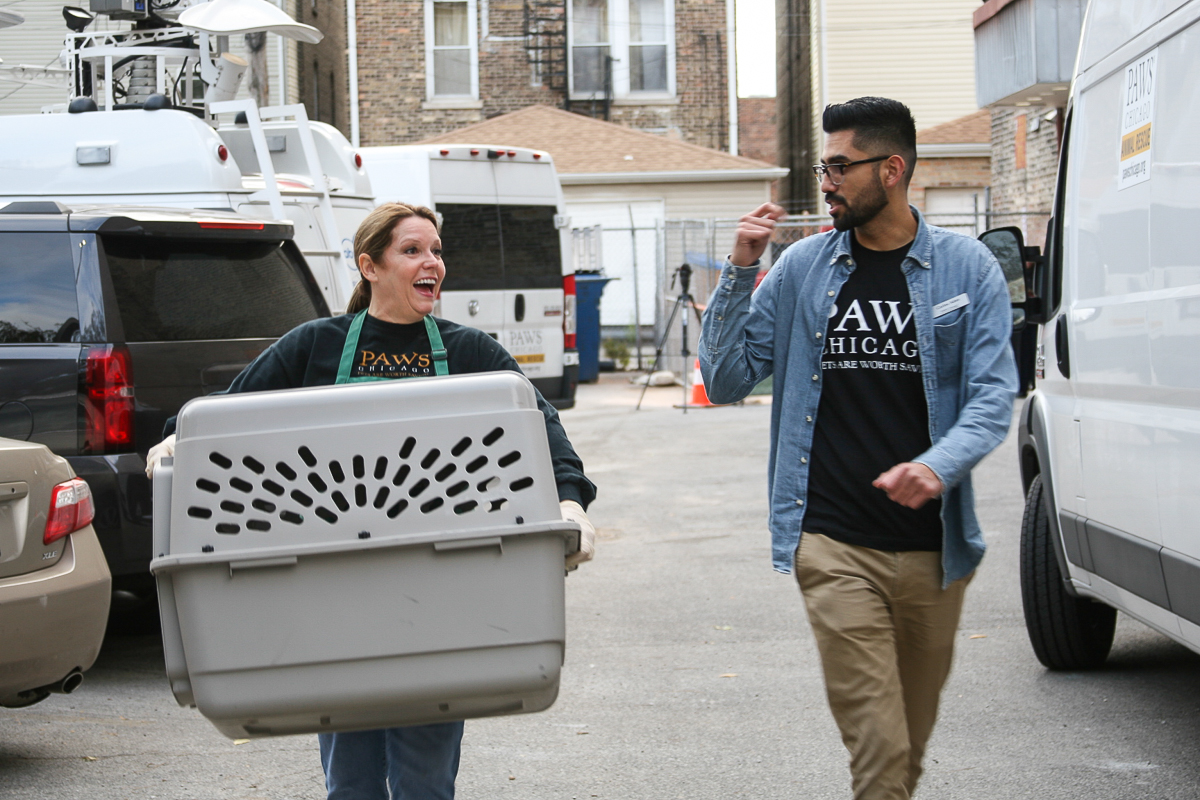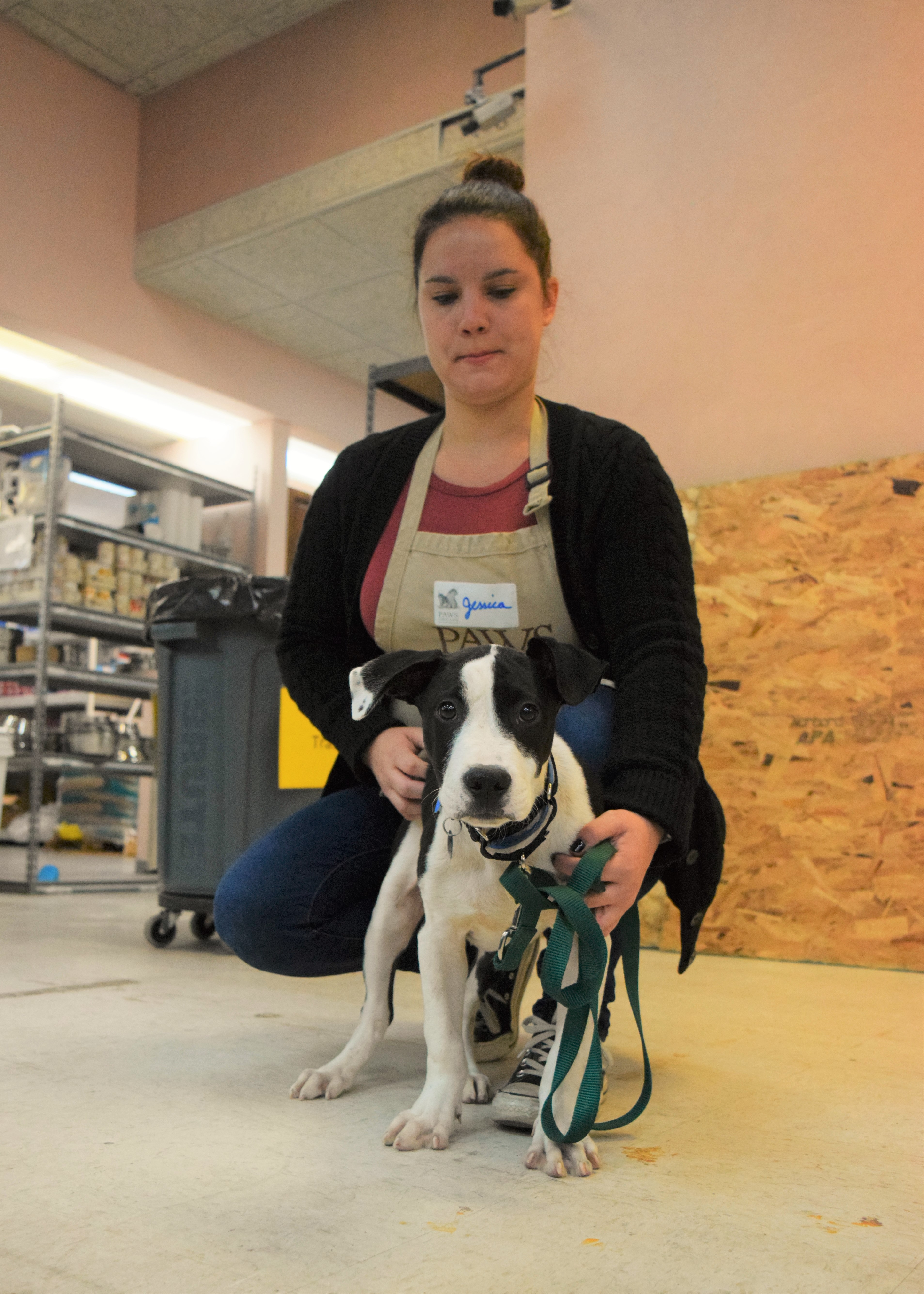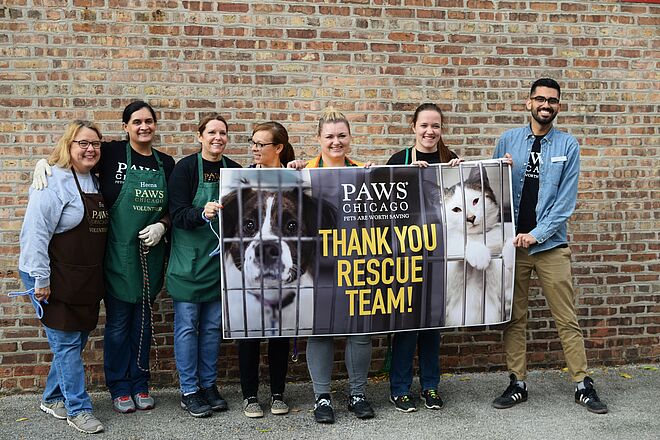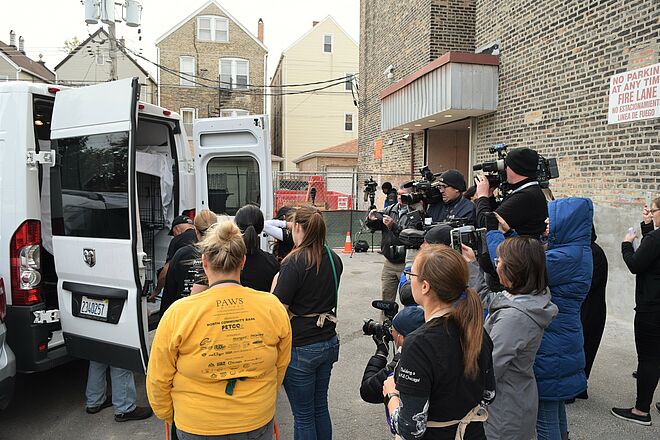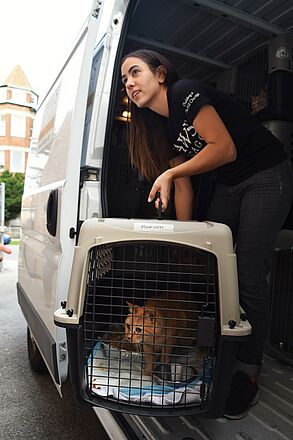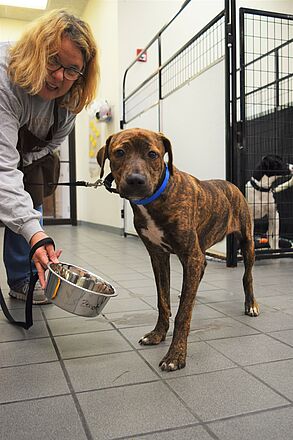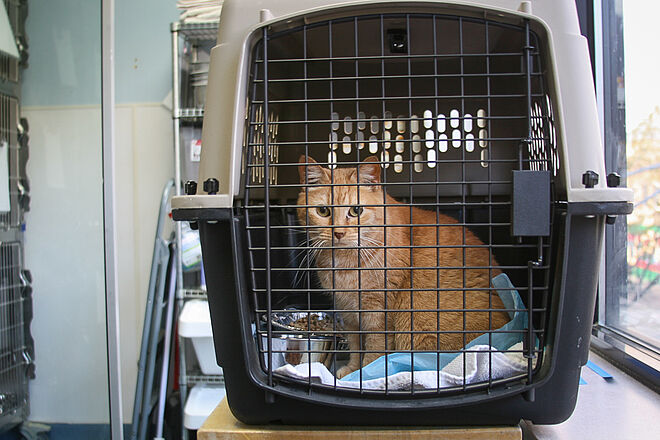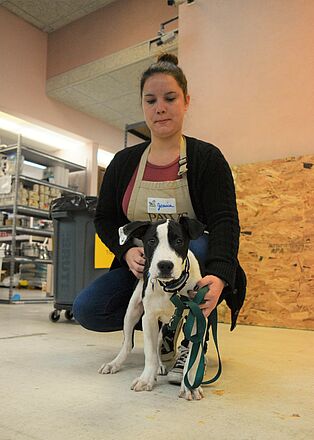 Tuesday, October 16
As of today, our team was able to rescue 11 dogs and 24 cats – all of which are making the 20 hour trip back to Chicago now! Some of the animals were evacuated to ACHS care prior to the storm, while others came directly from local Panhandle shelters damaged by the hurricane. As a result of PAWS Chicago's relief efforts, ACHS is now taking additional trips to areas affected by the hurricane to save more animals who are without power, shelter or caretakers.
We have two animal rescue vans scheduled to return to the PAWS Chicago Medical Center tomorrow morning, Wednesday, October 17th, around 7am.
At that time, we will be welcoming our dedicated volunteers back, along with our newest PAWS Chicago dogs and cats. These pets will need medical examinations – and plenty of sleep! – before they are ready for adoption.
Check back for more updates!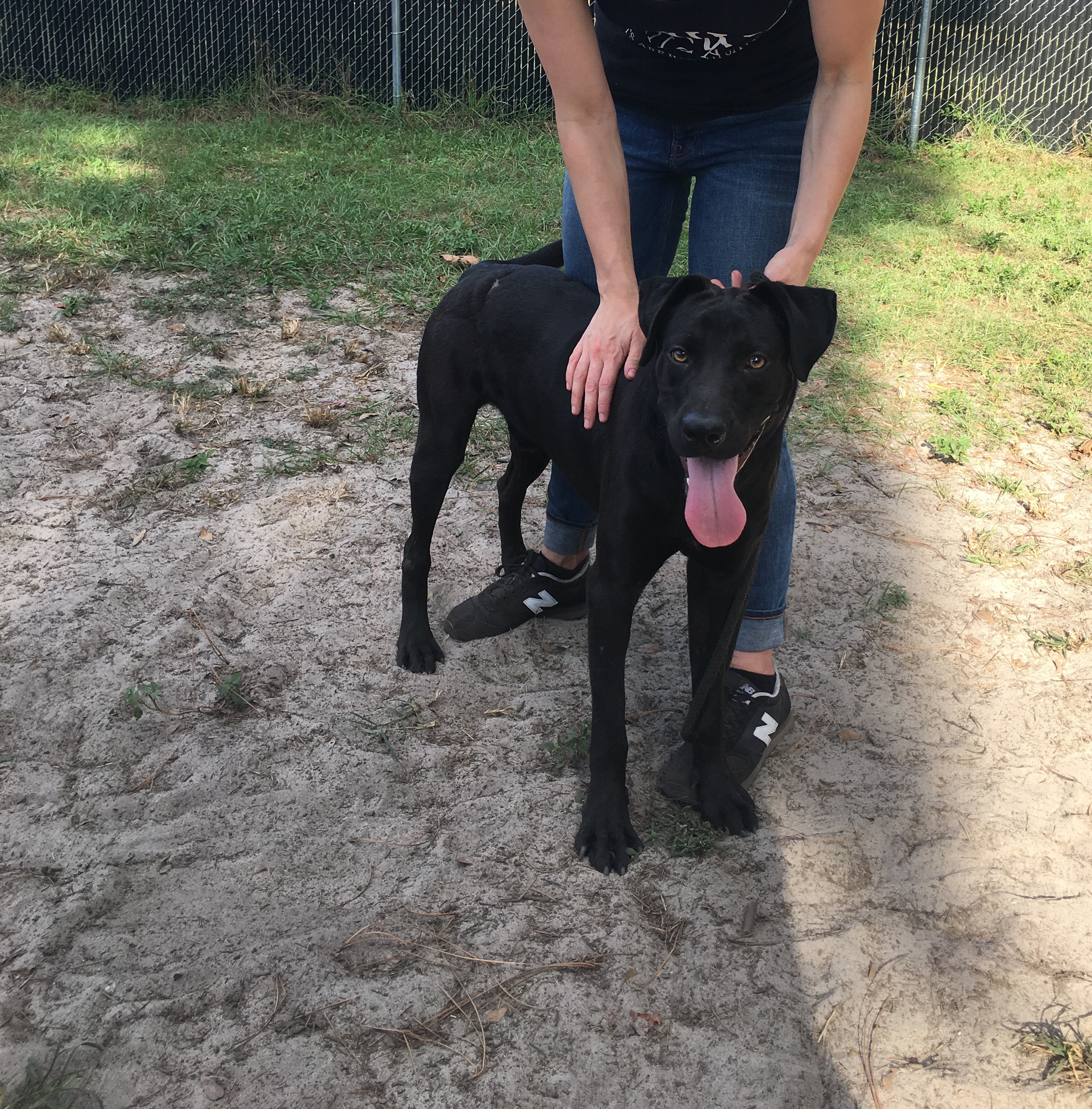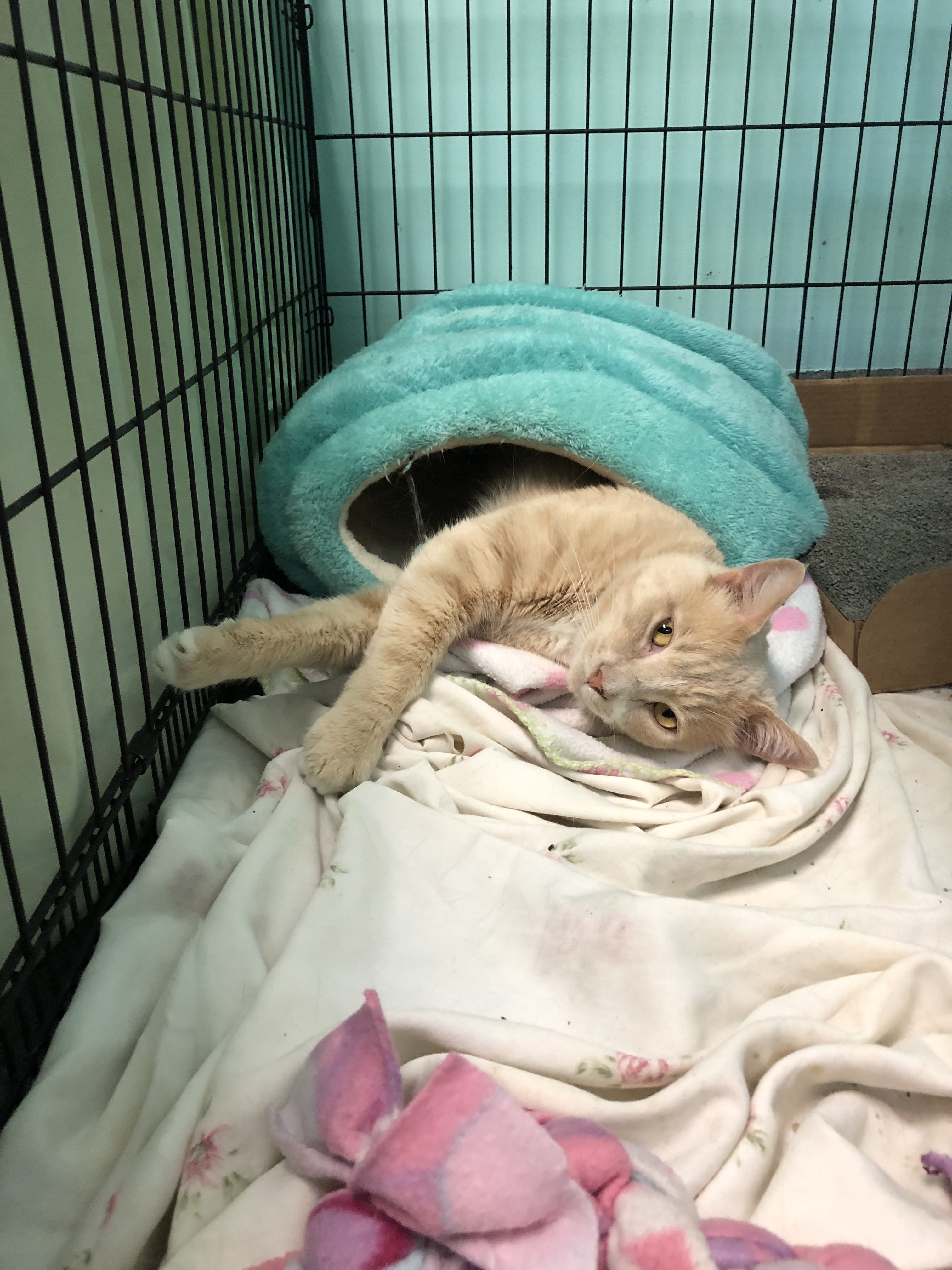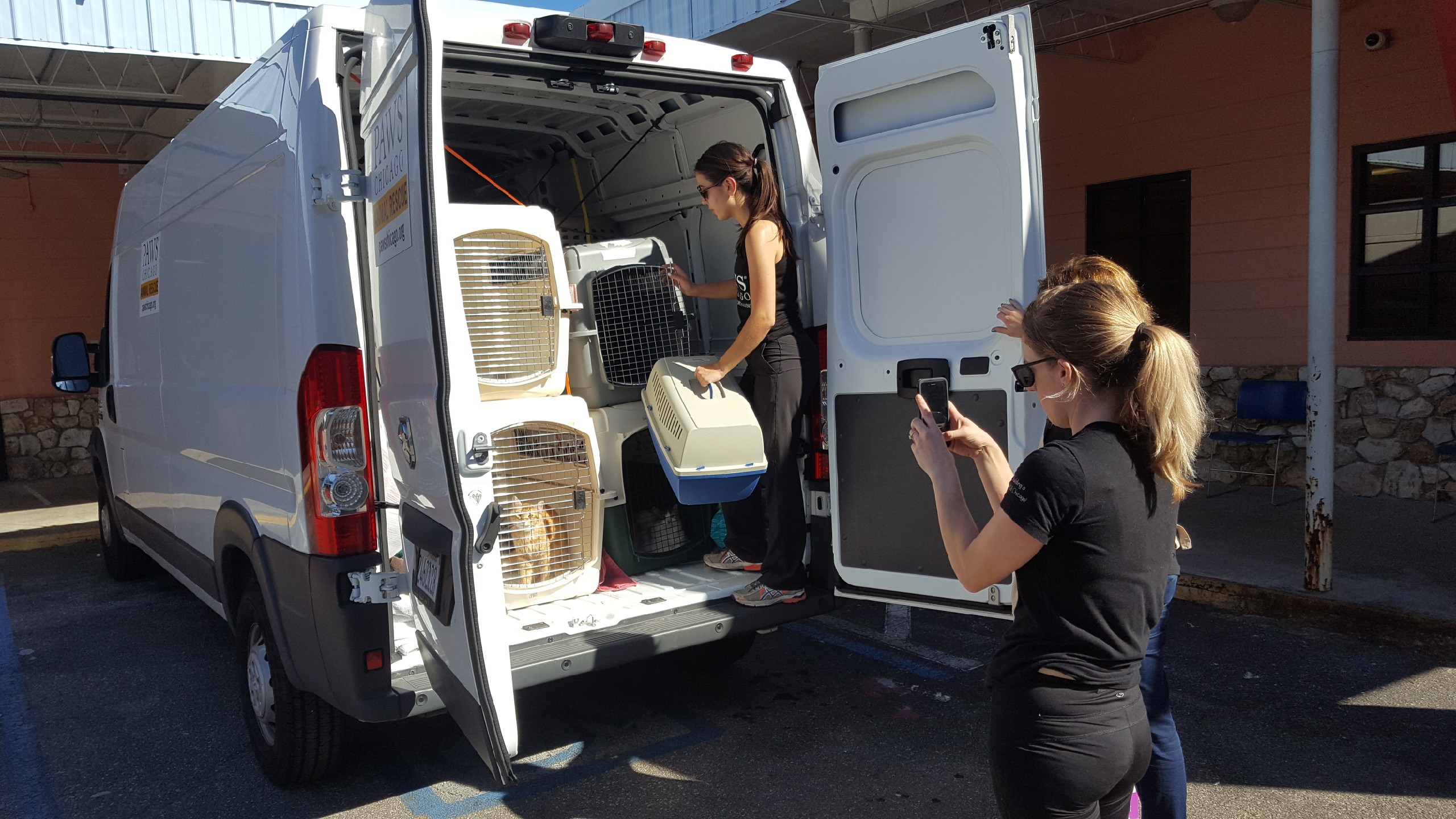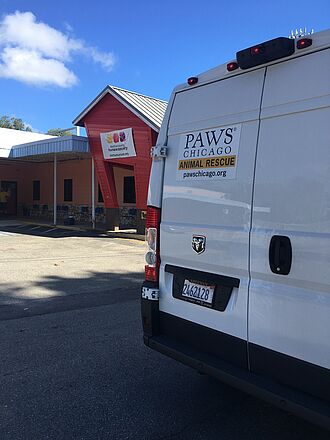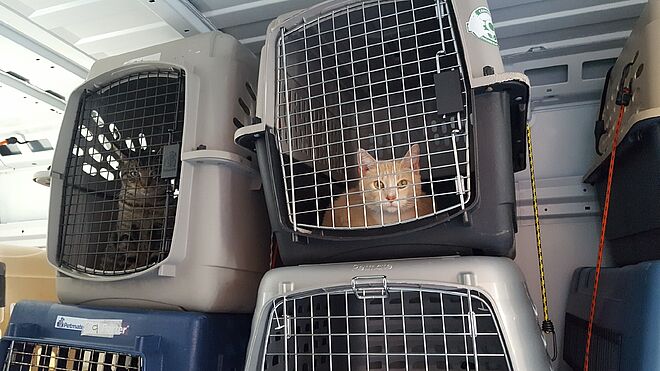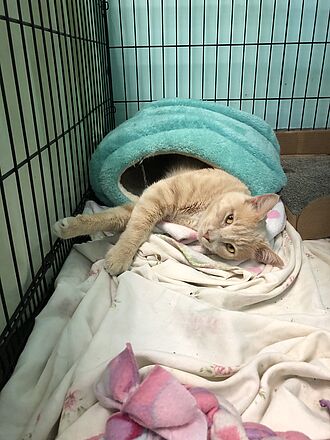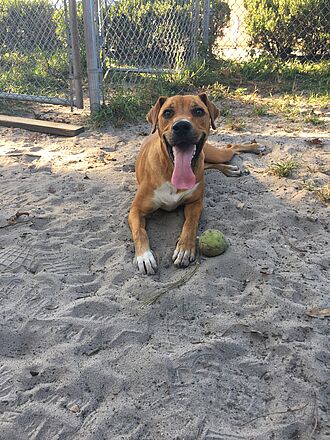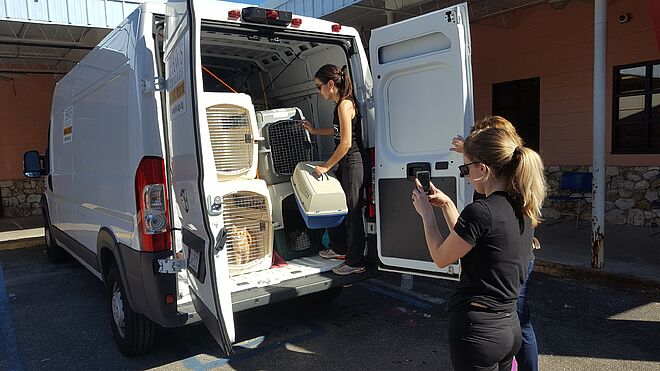 Sunday, October 14
This morning, PAWS Chicago responded to the devastating effects of Hurricane Michael in Florida by sending two vans from Chicago to rescue homeless animals from the affected area.
Following the rescue mission, PAWS Chicago's need for resources will increase as additional foster homes, volunteers and supplies will be required to care for these animals, many of whom may be sick, injured or traumatized by recent experiences. Please stay tuned for updates from the rescue effort and how you can help.
News Coverage: