Help Support PAWS Chicago's
Hurricane IDA Animal Rescue Mission
Hurricane Ida made landfall in Louisiana as a powerful Category 4 storm on Sunday afternoon. One of the strongest hurricanes to hit the state on record, the devastation has been overwhelming, and more than a million people are without power.
When disaster strikes, pets suffer. And when PAWS is called upon to help, we always say yes.
PAWS is stepping in to take dogs and cats from our Louisiana shelter partners so they can focus on saving hurt, injured and traumatized animals who have been displaced by the storm. Thanks to dedicated volunteers and supporters, PAWS Chicago can offer immediate assistance, but we need your help to take care of these animals once they arrive.
Support The Rescue
PAWS Chicago's efforts will focus on pets who were already been in local shelters before the storms hit, making room for the animals in crisis that continue to come in and for pets of families who have lost everything and can no longer keep their animals.
Our newly expanded Medical Center was built to help animals like these who would have so few options without our help. Once here, each pet will need extensive medical attention, including vaccines and spay/neuter surgeries. After being medically cleared, these pets will be available for adoption at PAWS Chicago's adoption centers.
PAWS welcomes and asks people in Chicago to open their homes to foster pets and to sign up to volunteer. Please join our efforts to help alleviate suffering and save more lives.
LIVE UPDATES
We will post routine updates on the Ida Rescue Mission as details are available. Check back often!
Wednesday, September 8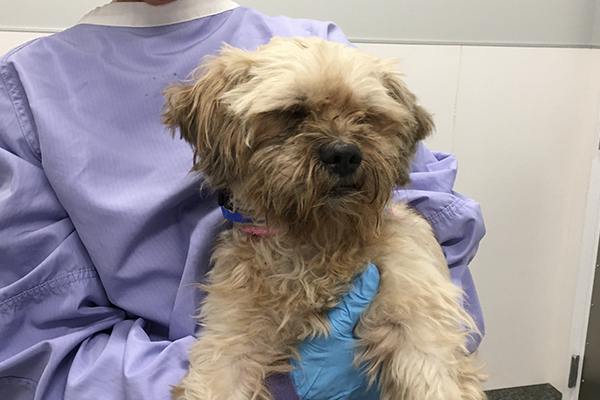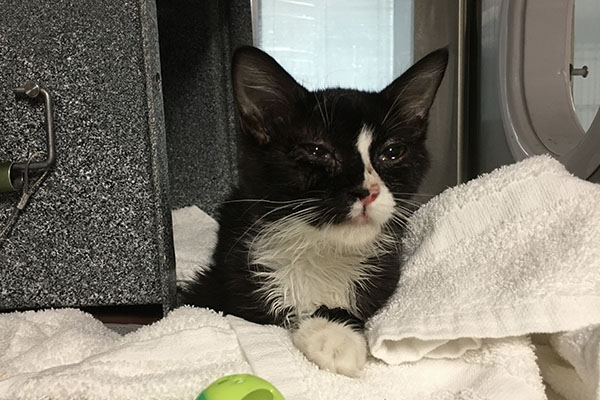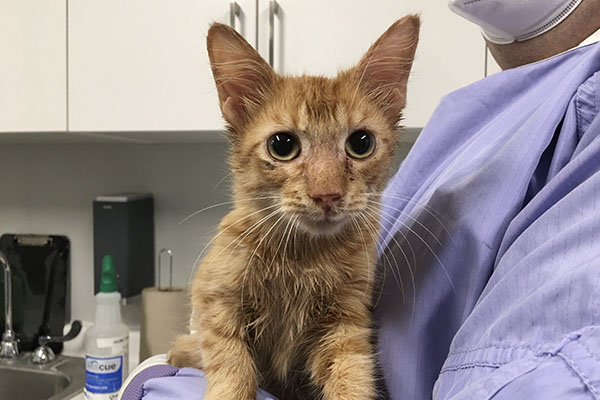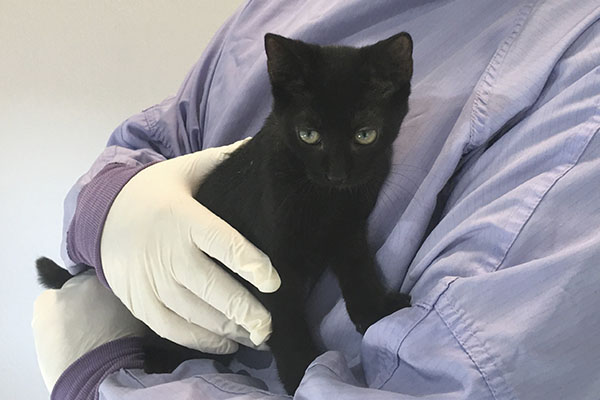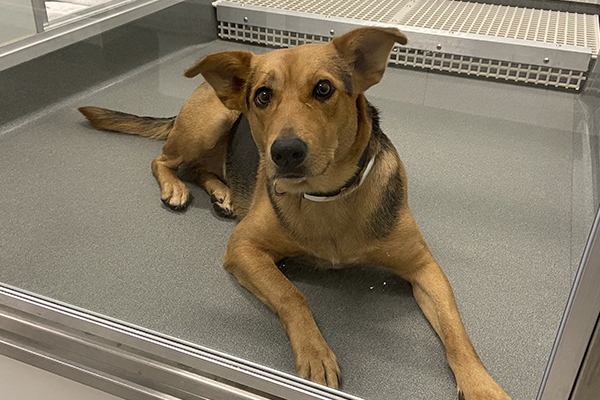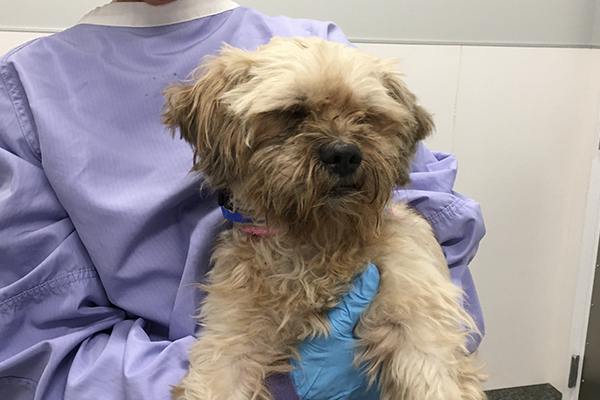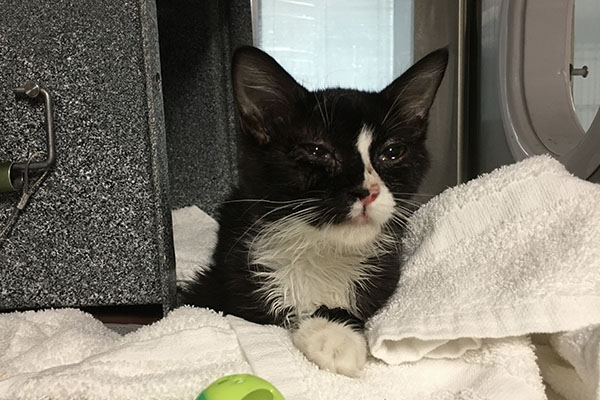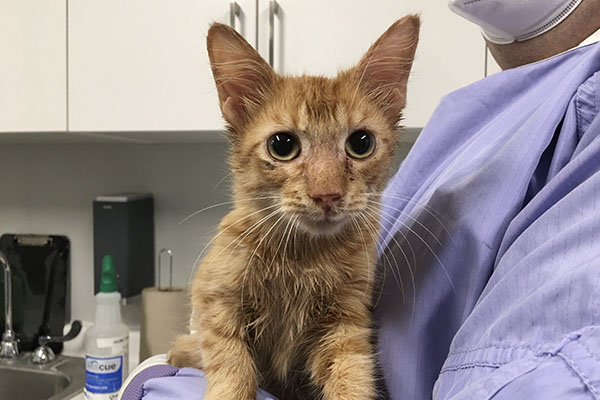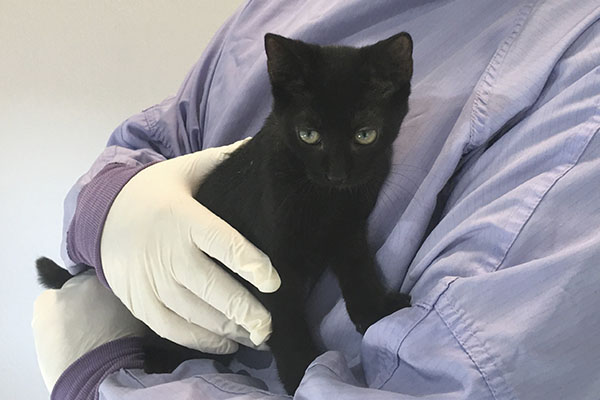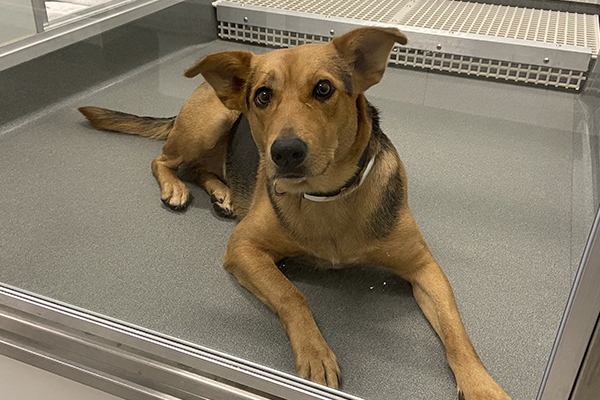 In the week that we welcomed our Hurricane Ida dogs and cats at the Medical Center, they've received checkups by our medical team, the pups are getting lots of walks from volunteers, cats are being spoiled with toys, and several animals are moving on to foster homes!
During their exams, we learned that Owl, Peggy, and Norbert tested positive for ringworm, meaning all 23 of our new kitty residents were exposed to this contagious skin fungus. Their treatment can take weeks, but thankfully our newly expanded Medical Center is able to accommodate the extra isolation space needed during their recovery before they find a foster home.
Two-year-old Aloe and Flavio both tested positive for heartworm which will require a three-month treatment and a lot of low energy enrichment while they heal. The best place for them to do that will be in a foster home, and we're hoping a loving family will scoop them up soon.
Meanwhile, four dogs and puppies and four kittens have already made their way to foster homes where they can recover and rest, while many others are waiting for their turn for a temporary foster home. If you're ready open your home to a dog or cat in need, please fill out our Foster application. If you're not able to foster, you can help us care for animals in need with a donation.
Stay tuned as several pets will have a chance to find their adoptive families at our Adoption Center in the coming days!
Wednesday, September 1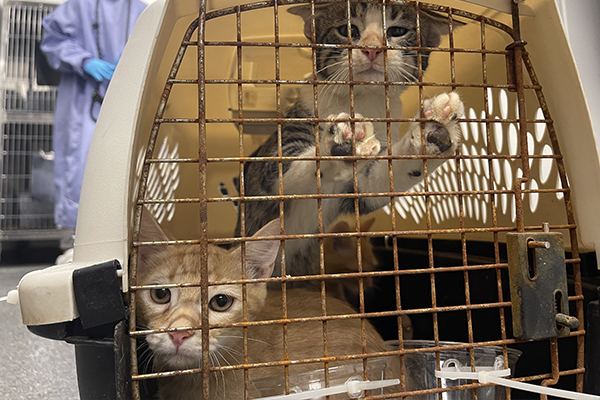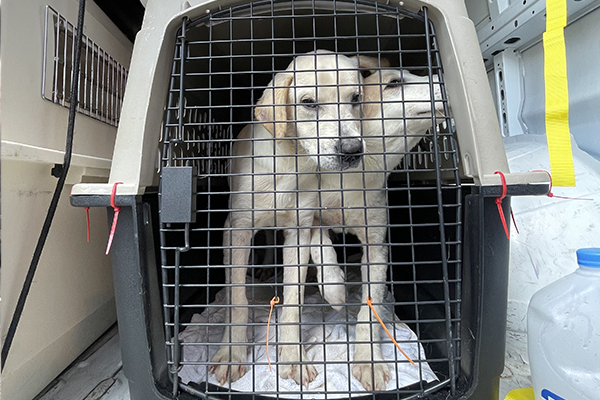 This afternoon, we welcomed 38 cats, dogs, kittens, and puppies to PAWS Chicago from eight Louisiana Shelters.
Many of them will eventually need medical treatment for things heartworm. They'll need foster homes, some extra patience, and a whole lot of love. But right now, they're just focused on safe settling in at the PAWS Medical Center after a long trip north.
So, here's where us humans come in. We need help — your help — for them to thrive here in Chicago.
If you can, foster a pet in need. Donate. Volunteer. Be a steward for these animals and, in turn, the shelters working hard to help Louisiana pets misplaced by Hurricane Ida.
We're so grateful for this community of animal lovers who's pulled together to help provide supplies for rescues impacted by Ida's devastation. These guys certainly feel the love.
Wednesday, September 1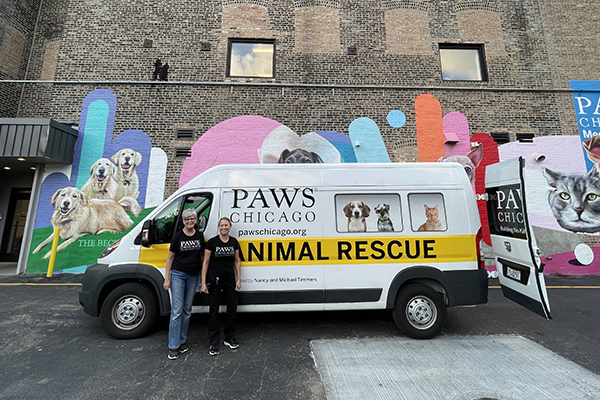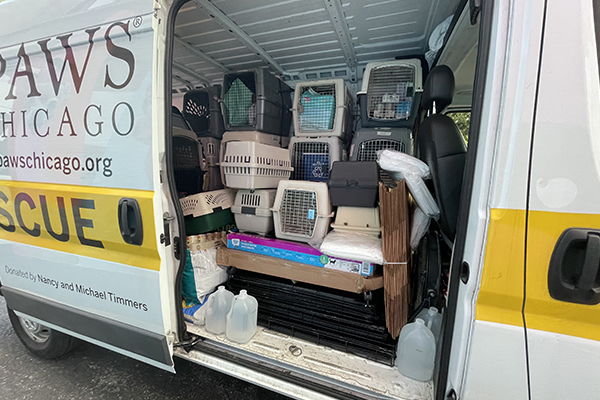 AND WE'RE OFF!
Two dedicated PAWS volunteers are now on their way south to a safe meeting point with a van full of supplies prepared for a Louisiana rescue partner.
On the way back, supplies will be exchanged for homeless pets ready to start their journeys here in Chicago. The animals we're rescuing were in the shelter system well before Hurricane Ida. Welcoming them to PAWS means the shelters impacted by Ida will have more space and resources to house loved animals displaced during the storm, making it easier for families to find their missing pets.
Last but certainly not least, a huge thank you to all who donated items yesterday during our donation drive! You're making a difference.