Wolfie's PAWS Alumni Pupdate
Feb 01, 2021
When Wolfie was found underweight and standing on an abandoned porch, we had no idea how his story with us would unfold - all we knew was that he was a PAWS dog, and we'd do everything we could to find him a home to meet his needs that couldn't be met through love alone.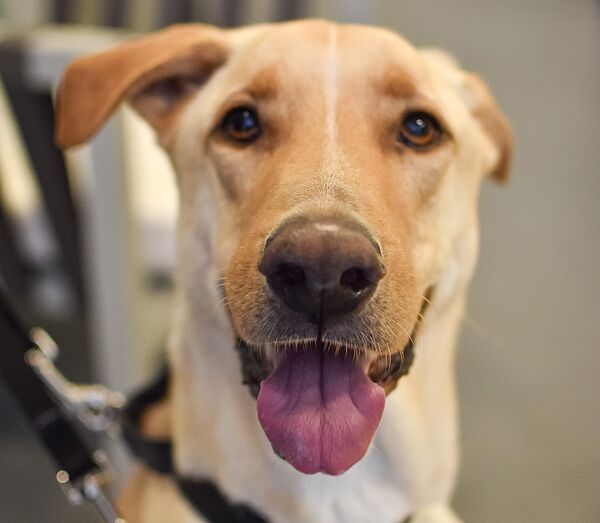 "Hi! We've seen lots of updates from different dogs on PAWS and thought we'd send you one of Wolfie. He's such a success story and just fills my heart with so much happiness!"
That's the email Wolfie's adopter, Aubrie, sent bright and early on December 17, eight months after adopting him.
For Wolfie, finding the right home didn't come easy. He'd been found on an abandoned porch in May of 2019, underweight and homeless. While he didn't face any medical concerns beyond needing to gain back some healthy weight, we learned a lot about him during his time in foster homes that meant finding his perfect people might be harder than most.
For the most part, Wolfie's foster reports were glowing! One of his fosters said "Oh my goodness...he's wonderful!!! Such a sweetheart and a lover of all." Another said two of his most favorite things are squeaky toys and tennis balls. But, under all of his "incredible," Wolfie had some needs in his future home that couldn't be met with just the love of a family.
Whether because of Wolfie's past or just because he just has a few quirks (we get it, Wolfie!), he could be wary of strangers and other pets. He never quite got the hang of living with other kids and sometimes, the city could seem a little too tight for a pretty active pup like him. On top of it all, large, adult dogs like him are often overlooked for tiny puppies and kittens.
After almost a year of searching for his people, his picture caught the eyes of his future parents, Aubrie and Connor. This past April, they adopted him as our 300th virtual adoption and tied a red Alumni bandana around his neck!
Wolfie hasn't had the easiest life so far but he's proof that even the most overlooked underdogs just need to find the right people and home to blossom. He's a wonder dog now, and he's so, so loved.