Welcome to Our new Veterinary Care Partner: NVA!
Aug 15, 2022
We're thrilled to announce a partnership with a set of hospitals so aligned with our mission to save every pet and provide additional clinics to care for PAWS Chicago pets.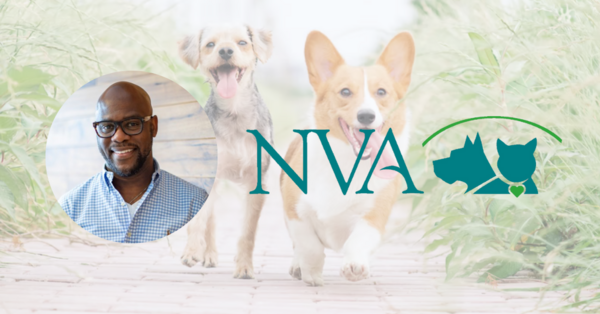 Beginning in August, National Veterinary Associates (NVA), PAWS Chicago's newest partner will be available to all new PAWS adopters.
One new partner hospital we're proud to highlight is Old Town Animal Care Center, located in the heart of Old Town on North Avenue and across from the historic Second City Theater. Caring for dogs, cats, and exotics, Old Town Animal Care Center was founded by Dr. Tony Kremer, a long-time supporter of PAWS Chicago, frequent member of planning and development boards for various PAWS Chicago events, and TV personality. Through his 9 local hospitals and his various efforts via Chicagoland community work, Dr. Kremer has helped save nearly 20,000 pets over the past 20 years.
The five veterinarians at Old Town Animal Care Center are excited to offer wellness plans, dentistry, and orthopedic services as well as boarding, day care and grooming. For all new PAWS Chicago adoptees, the first exam is FREE!