We Set a PAWS Chicago Spay/Neuter Record
Oct 29, 2022
See the faces behind the success of our first-ever Spay Day Marathon.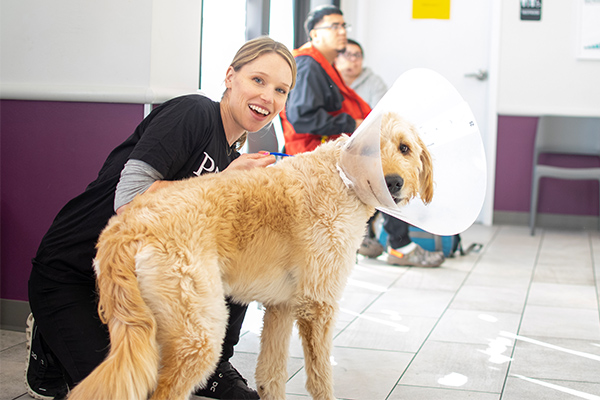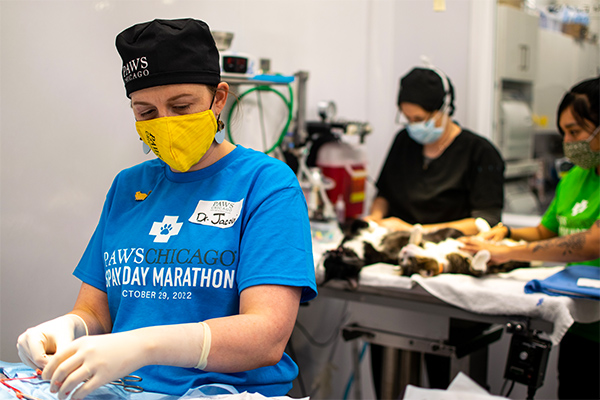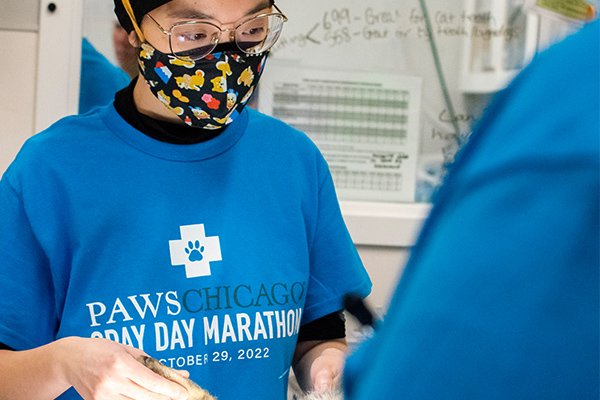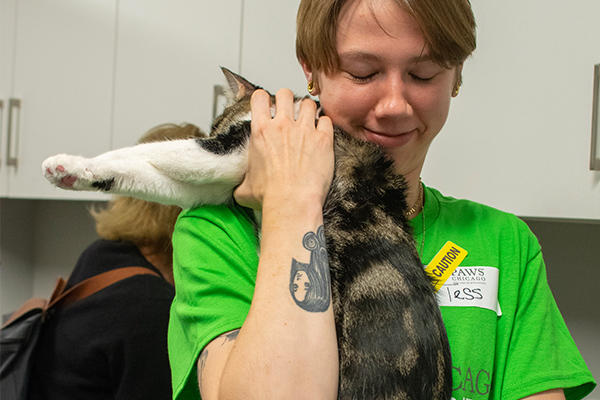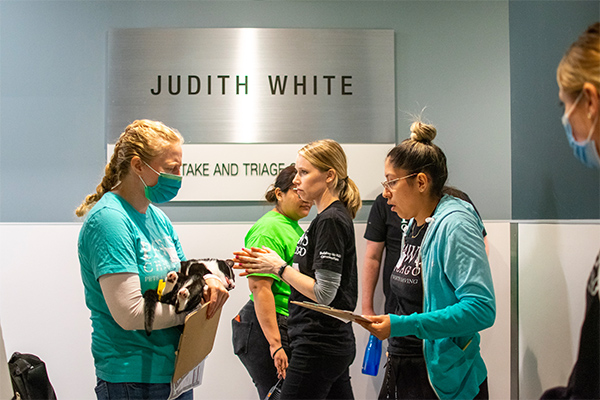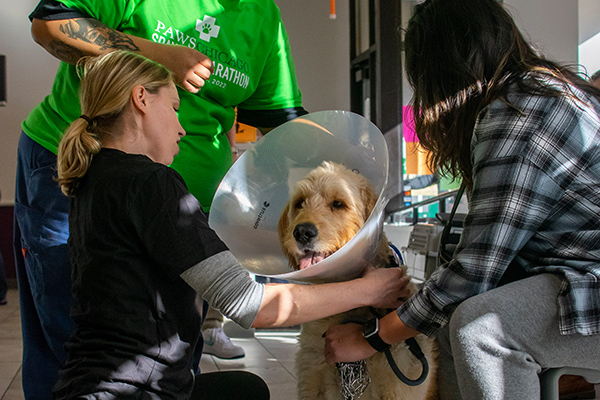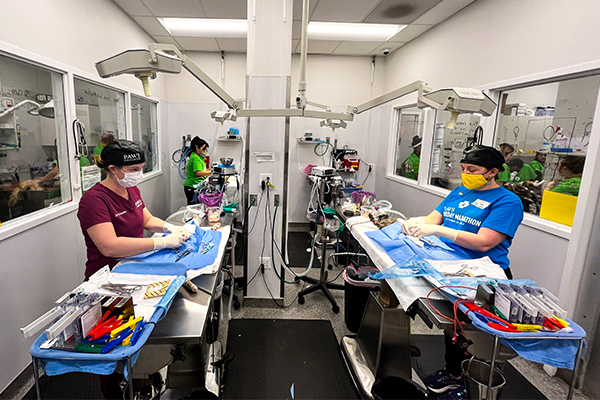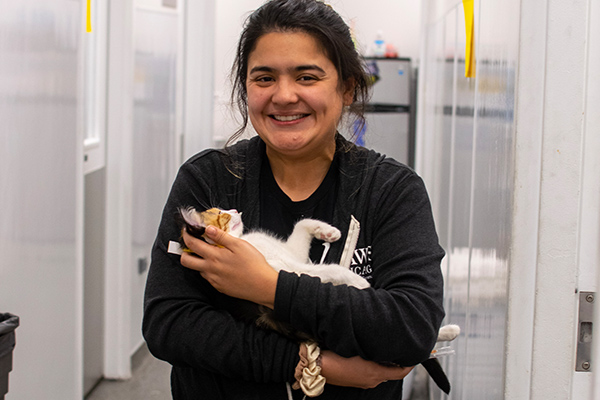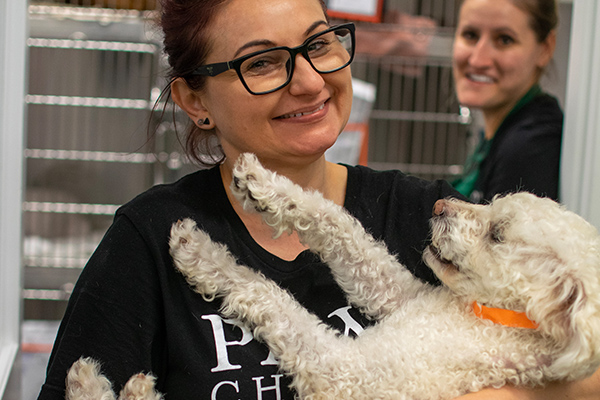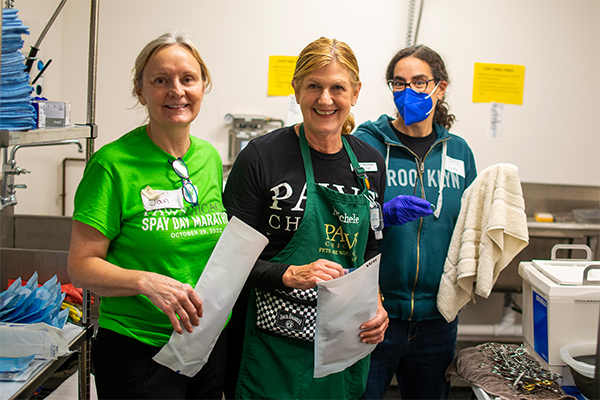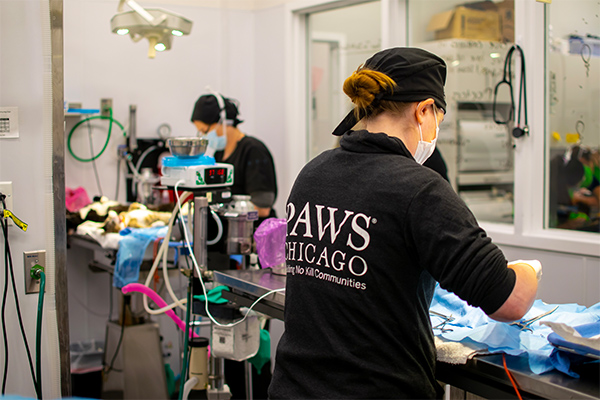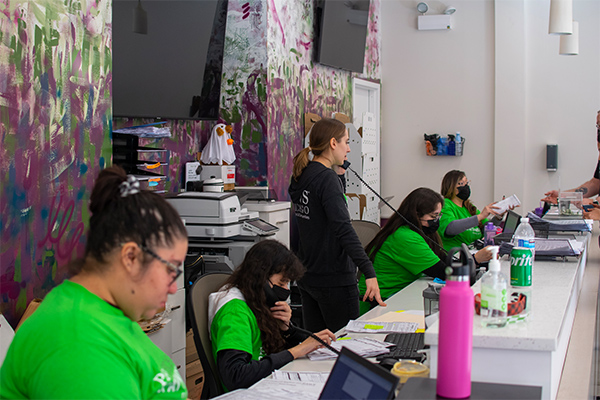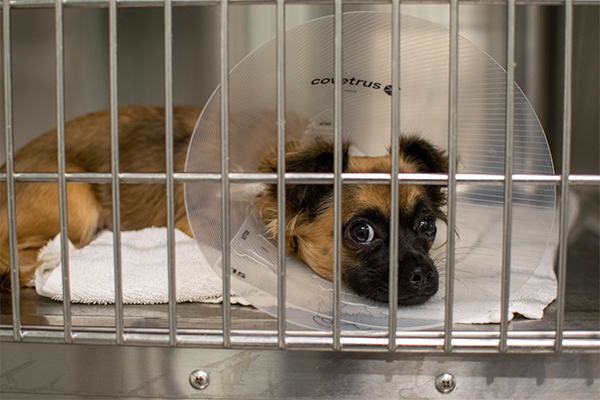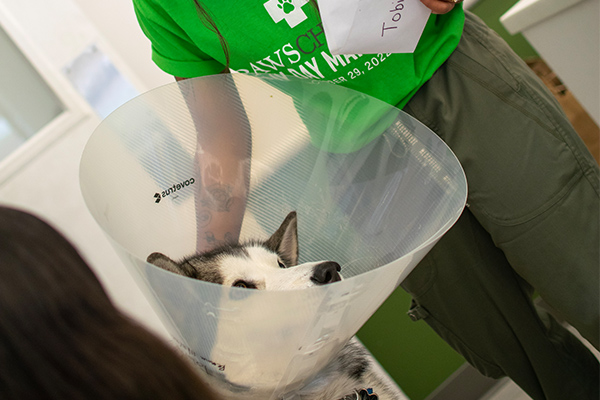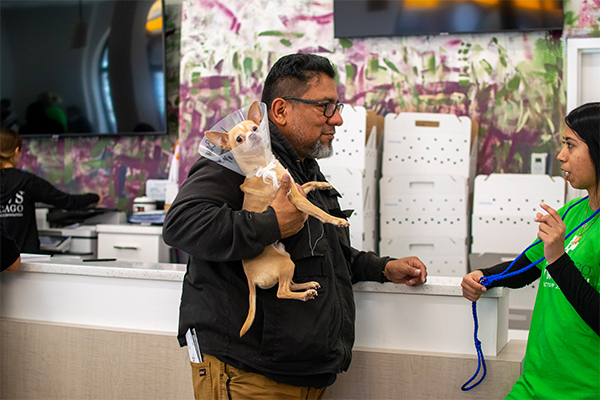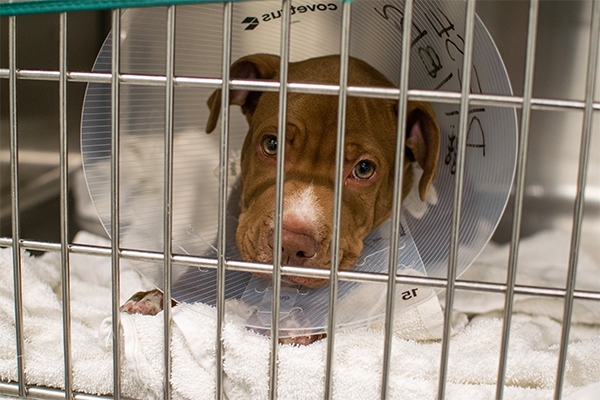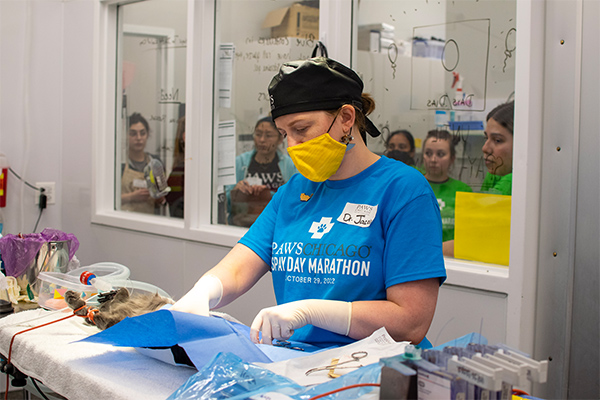 On October 29, PAWS Chicago held its first ever Spay Day Marathon, providing spay and neuter surgeries to 300 pets in a single day!
Spay and neuter tackles the #1 cause of pet euthanasia—overpopulation. It's a huge part of how we've helped reduce citywide euthanasia rates by 91% since our founding in 1997.
This was all possible thanks to the amazing taskforce of spay/neuter surgeons, veterinarians, medical staff, and volunteers who dedicated their time to ensuring the expert care and comfort to every pet that came through our doors.
Many of the families who attended Spay Day received their pet's care for free or low cost, as part of our ongoing Community Outreach efforts. Neighborhoods like Englewood and Back of the Yards exist in pet resource deserts, which means there is no access to essential pet care services like veterinarians or pet stores. PAWS Chicago continually offers these families an affordable way to receive care for their beloved pets!
Spay Day was a record-breaking day for PAWS Chicago, but spay/neuter is a service we provide year-round. Your donation helps us provide this essential service for free or low-cost to families in need.
Be the reason a pet in need receives the next spay/neuter surgery!