Putting the "Community" in Community Outreach
Jul 08, 2021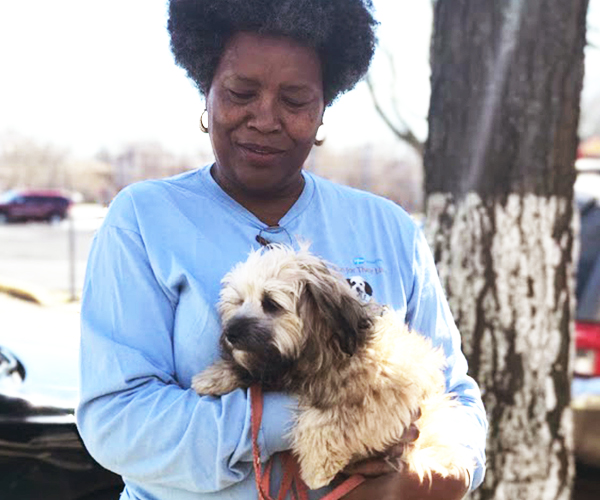 For half a decade, Gloria Capler's taken on the unofficial role of grassroots organizer with our Community Outreach program.
Since 2016, she's connected our Community Outreach team members with local cat colony caretakers, has offered her front yard up as host for the Gus Mobile, rallies her neighbors' pets for pick-up and drop-off at community medicine days, and regularly provides morale boosts with impromptu water bottle and coffee drop-offs for our volunteers. Gloria's a light in our community, and we're blessed to know her. As Community Outreach team member, Yasmine Pacheco, said, "Gloria's like an honorary transport volunteer but so much more!"
The PAWS Chicago Community Outreach program relies entirely on the relationships we build to medically treat loved pets, offer Trap, Neuter, Return (TNR) services for cat colony caretakers, and provide pet food and supplies to under-resourced neighborhoods. Through the help of animal lovers like Gloria, our No Kill mission can have a greater positive impact than ever before.
Want to help our Community Outreach team, too? We thought you'd never ask! We're always looking for eager animal lovers to lend a hand with our transport shifts (I.e.; pet pick-up and drop-off for spay/neuter surgeries). Sign up to become a PAWS Chicago volunteer here.