PHOTO STORY: How One Cat Became Seven
Aug 15, 2022
Antilles was a pregnant stray at the city shelter when we scooped her up and brought her to PAWS.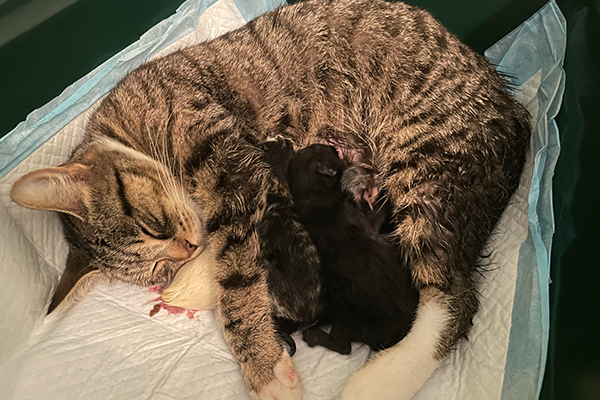 Antilles (aka Tillie) the cat came to PAWS very late in her pregnancy and spent her final days expecting in the care of foster mom Heather Flett. Heather is one of our most experienced and engaged fosters and has lots of experience with pregnant and nursing mothers. Heather documented every step of Tillie's journey on Facebook.
Scroll down to watch Tillie's pregnancy and her birth of six adorable kittens. Remember, this is why PAWS Chicago's spay/neuter programs are so important. In a matter of weeks, six new homeless pets are created—all in need of food, shelter, and families.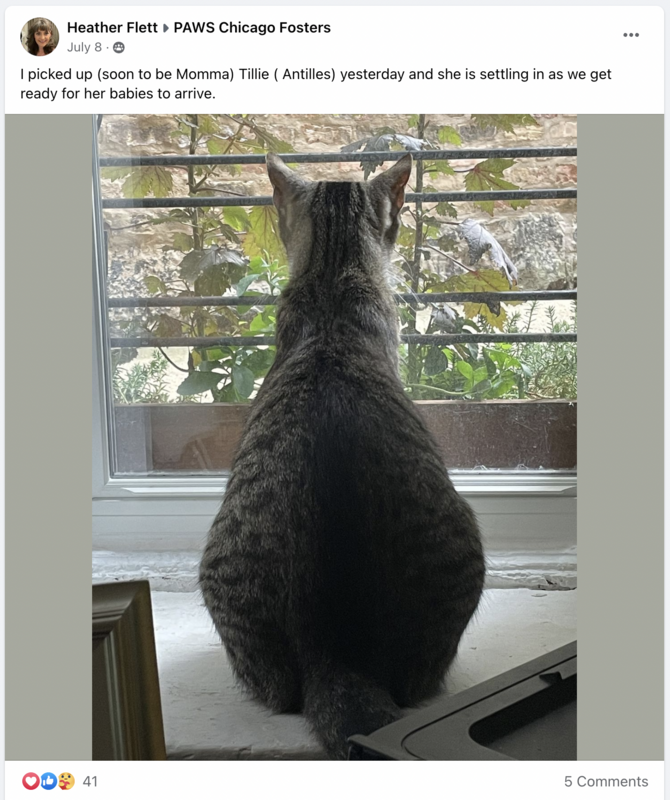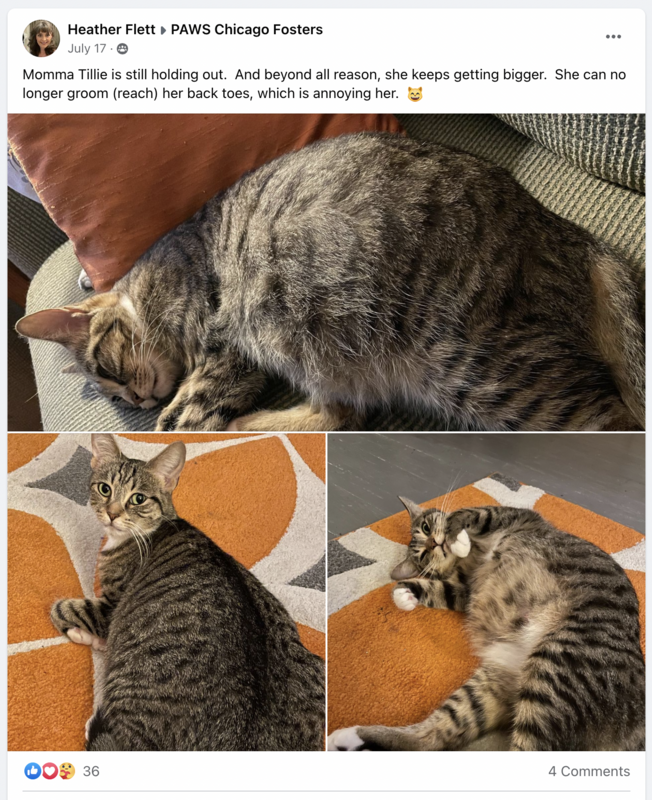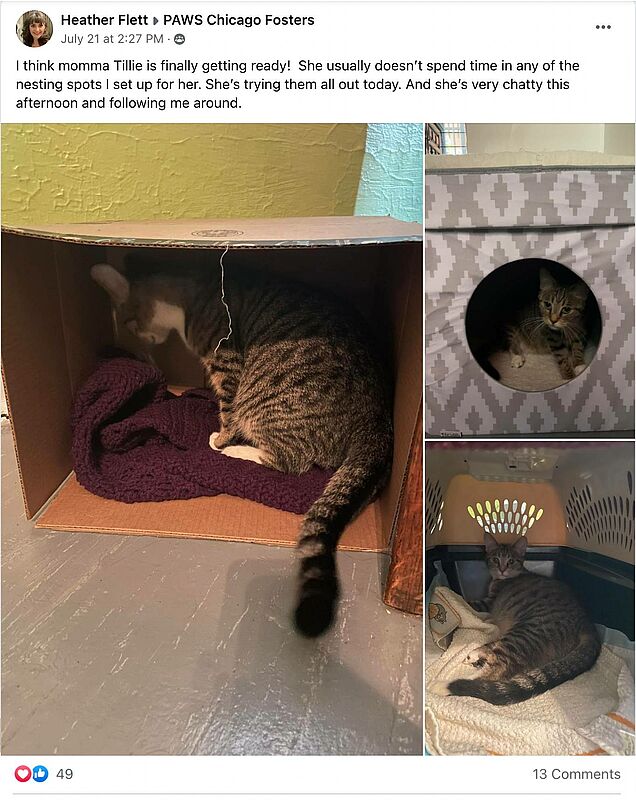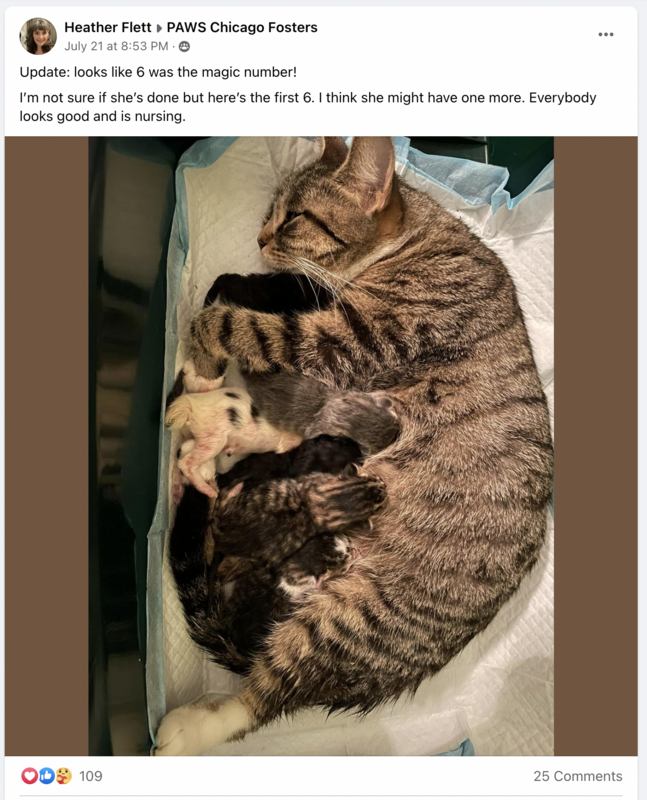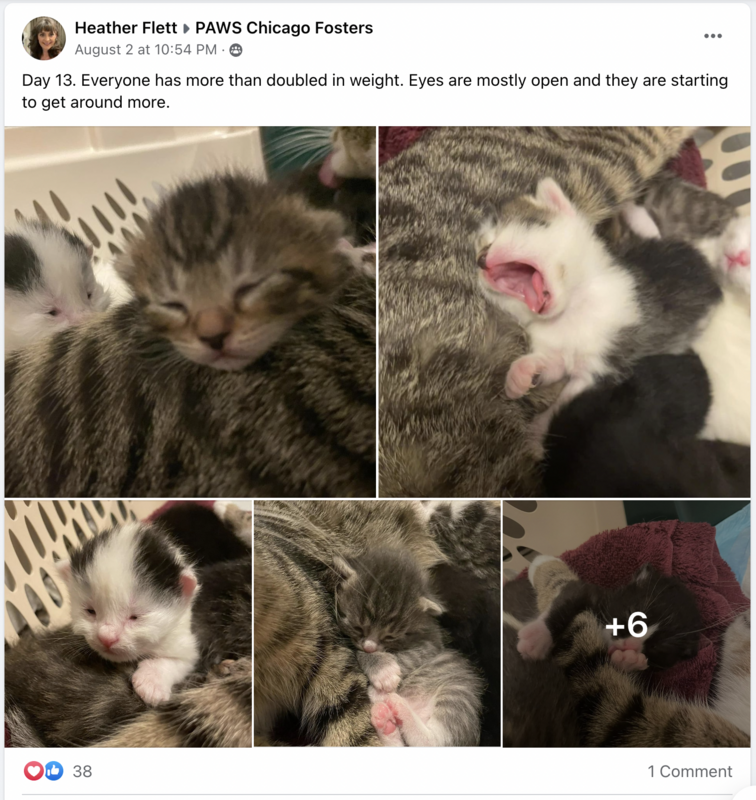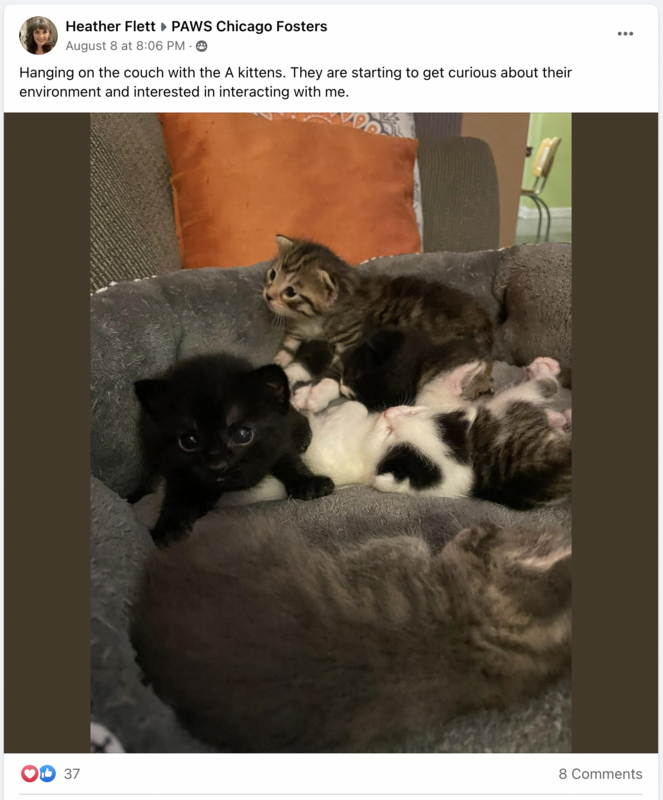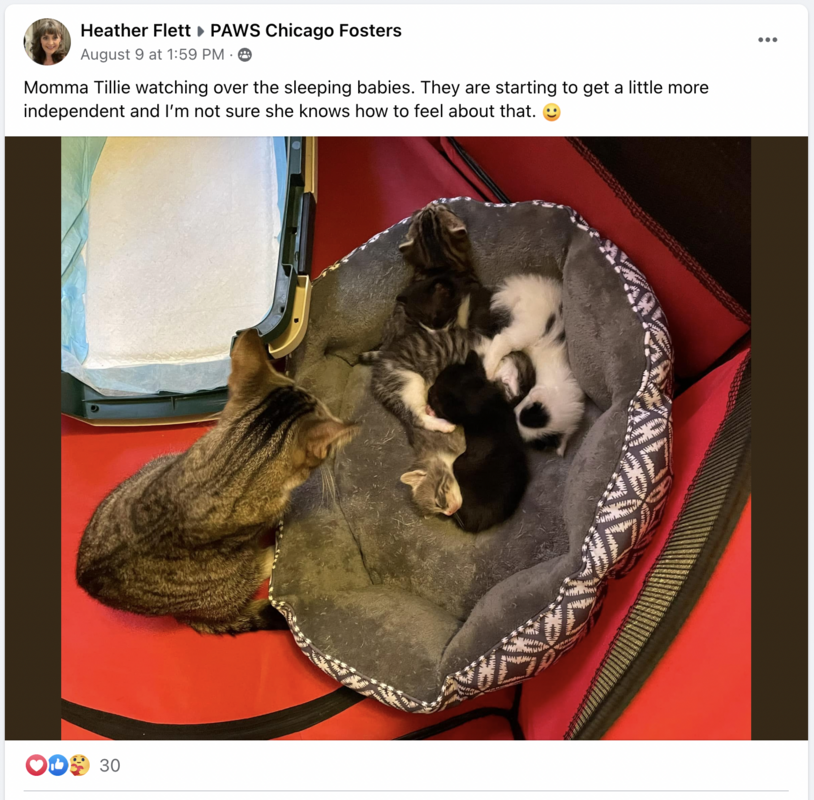 Would you like to change a pet's life forever by providing a temporary home?