PAWS to the Rescue
Mar 09, 2022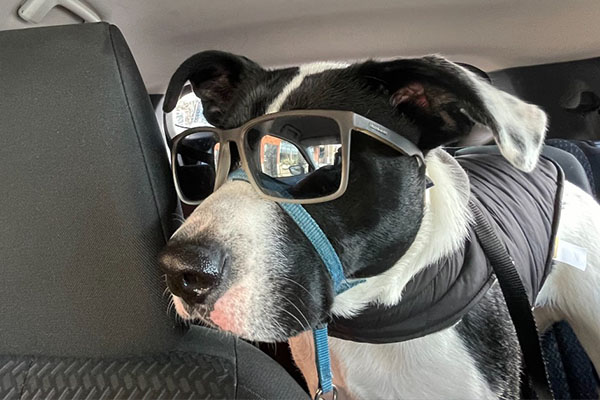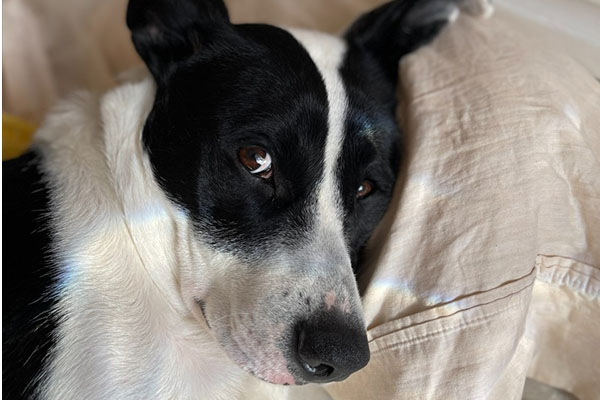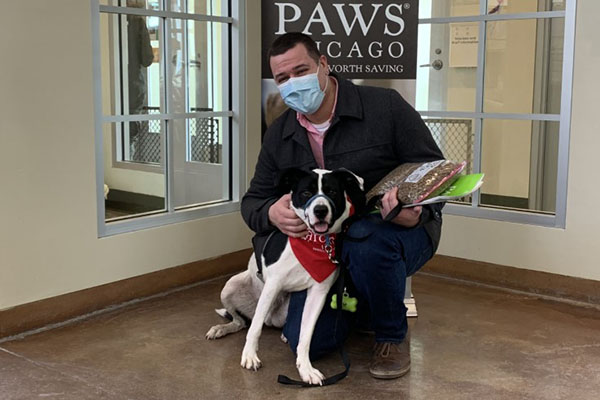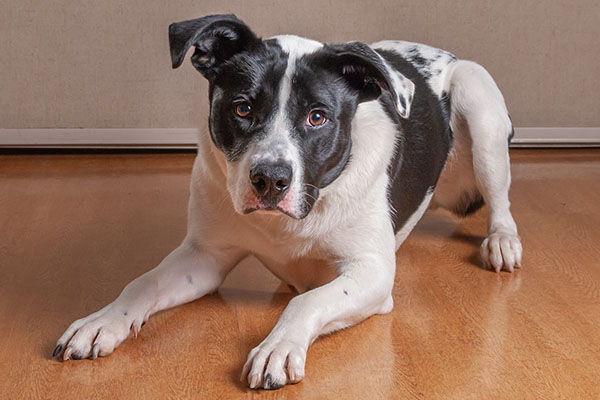 Clark, a confident, athletic, border collie mix, has made quite the transformation over the past year.
For starters, his name used to be Hartley.
When Hartley came to PAWS, he was just a scrawny one-year-old filled with fear. His first adoption attempt failed because he refused to get more than 10 feet away from home and started having debilitating separation anxiety.
Hartley returned to PAWS where he could get the training needed to work through these issues. Our patient staff, volunteers, and fosters slowly got Hartley comfortable taking longer and longer walks.
As Hartley's athletic side blossomed, he graduated to our Fun Run club—a program where volunteers take out exercise-loving pups for longer runs. James Pszanka, a volunteer and part of TEAM PAWS, took an instant liking to Hartley and trained with him often.
In February, Hartley completed the final step of his transformation—he found his family in Kendall and Taylor Wolfe during our Big Love adoption event at the Lincoln Park Adoption Center.
"We've named him Clark, and he took to the name almost immediately. 'Hartley' had some cards stacked against him, but I believe that his new name gives him a fresh start," said Kendall.
Clark took to his new home just as quickly as his new name.
"Clark acclimated to our family within just a few days, and it's hard to imagine not having him around. He's polite and gentle, and he hasn't had an accident yet."
Kendall and Taylor see Clark's quirks as part of his charm.
"He has some more complicated needs than other dogs, but that's part of what makes him so endearing. He's incredibly sweet and a fast learner. I'm confident we'll bring as much to his life as he does to ours."
Clark even keeps in touch with his Fun Run club buddy, James Pszanka, who likes to swing by for a jog from time to time. Clark is truly living his best life.
"When Clark isn't outside running or walking, he enjoys playing with his squeaky toys and snacking on ice cubes. We love his personality. Clark is always full of energy, and he's always happy. We love him, and we're so excited to be his forever home!" says Kendall.