PAWS Rescues 16 Chihuahuas
Feb 25, 2016
All of the rescued dogs will need foster care while they recover.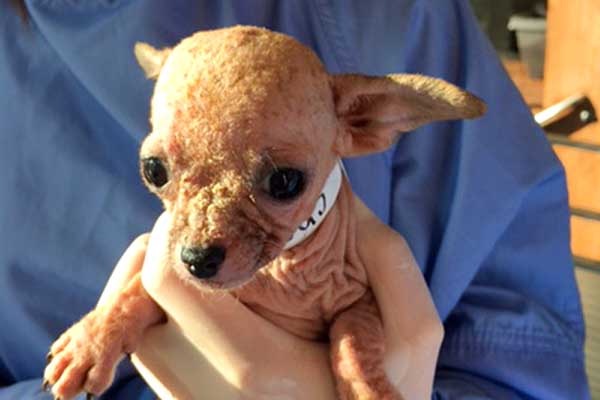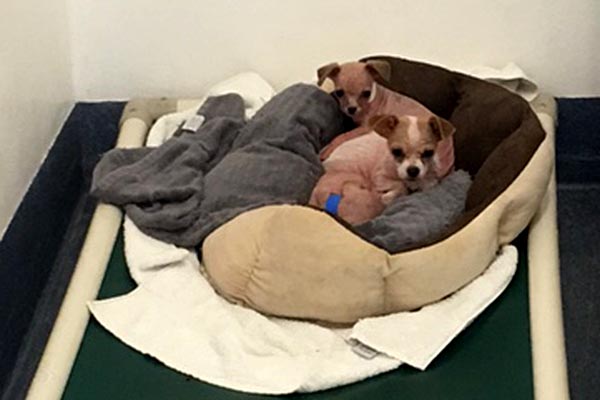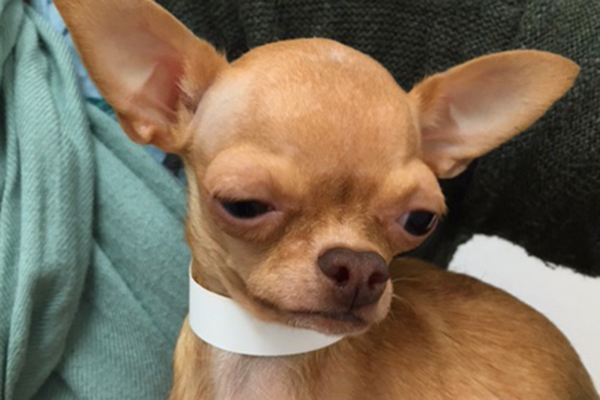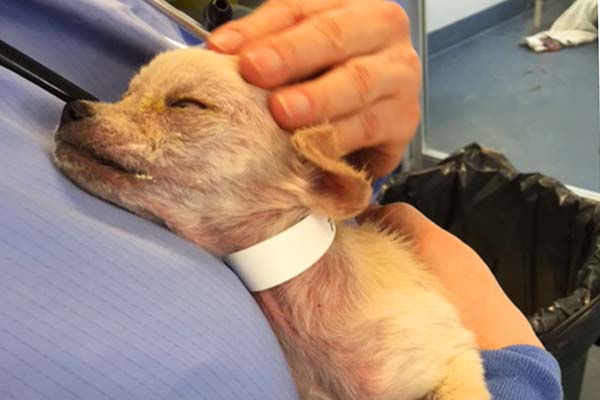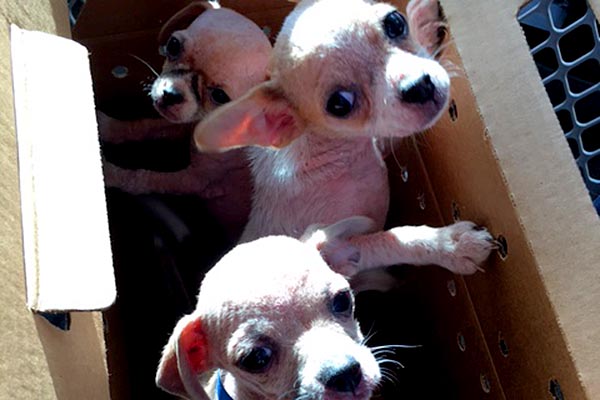 On Tuesday, PAWS Chicago rescued 16 Chihuahuas from Chicago Animal Care & Control, the city pound. The dogs had been relinquished to the city after a fire left their owner homeless.
The 16 Chihuahuas range in age from 8 weeks old to seniors. They include five puppies, each weighing a little more than two pounds.
Since all the dogs are Chihuahuas, these adorable pups have been named after various other cheeses. So, please help us welcome to the PAWS Chicago family: Chevre, Limburgar, Roquefort, Emmental, Havarti, Danish Blue, Mascarpone, Gorgonzola, Gruyere, Wensleydale, Gloucester, Gouda, Stilton, Celtic Gold, Cheshire and Edam!
PAWS was also able to rescue a cat named Figaro from the same home. The 9-month-old brown tabby is being treated at the Medical Center for some hair loss, possibly related to the home fire.
When PAWS picked up the dogs from CACC, many of them were trembling in fear. But since arriving, the mom and puppies have shown that they are very social. Some of the other adults don't like to venture out alone and stick closely together wherever they go.
Many of the 16 dogs are suffering from hair loss due to Demodex mange, luxating patellas and heart murmurs. A few of the adults also were diagnosed with open fontanel, a birth defect that results in soft gaps in the skull. Adult dogs with this condition can live normal lives.
All of the recued dogs will need foster care while they recover and prepare for adoption. Since they may have been exposed to the canine flu (CIV) while at the pound, they will need to go to foster homes without other dogs. "We encourage fosters to take them in groups of two or three, as they are very scared and do better when they are together," says Stacy Price, Director of Animal Operations for PAWS. "It's like they are bringing their security blanket with them."
If you are interested in fostering any of the Cheese Family dogs, please fill out our foster registration form here. You can learn more about the foster program here.
And if you would like to contribute to the care of the 16 dogs and one cat--and to all of the nearly 6,000 animals PAWS rescues and finds new homes for each year--we would really appreciate your help.