PAWS CHICAGO WINS TWO CATEGORIES IN THE CHICAGO READER BEST OF 2020 POLL!
Apr 13, 2021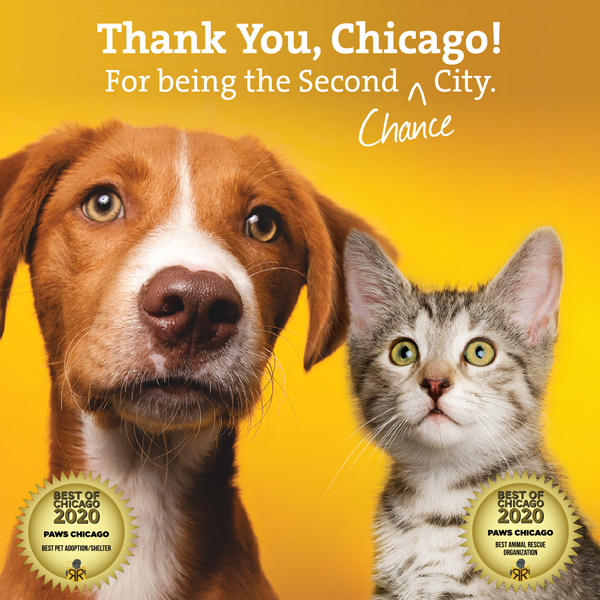 We are thrilled to announce PAWS Chicago has won "Best Pet Adoption/Shelter" and "Best Animal Rescue Organization" in the Chicago Reader's Best of Chicago 2020 poll! Thousands of votes were cast and PAWS was chosen as Chicago's top animal shelter and rescue organization. Thanks to the support of our wonderful community, this recognition highlights PAWS Chicago's hard work and will enable us to continue taking strides in our No Kill mission. Our work would not be possible without your support as we come together to save the lives of homeless pets.
You can view the full list of winners here.