PAWS Chicago Provides Telehealth Services for Vulnerable Sick Pets
Apr 29, 2020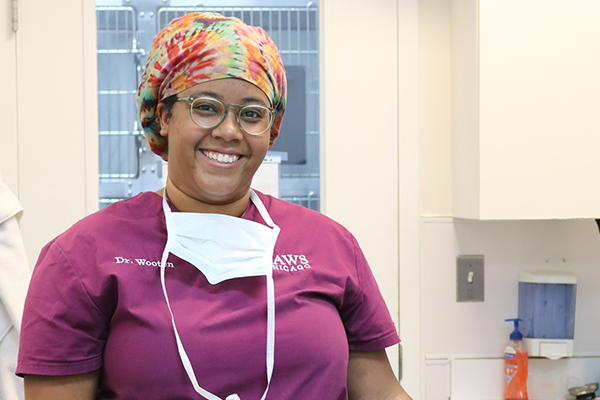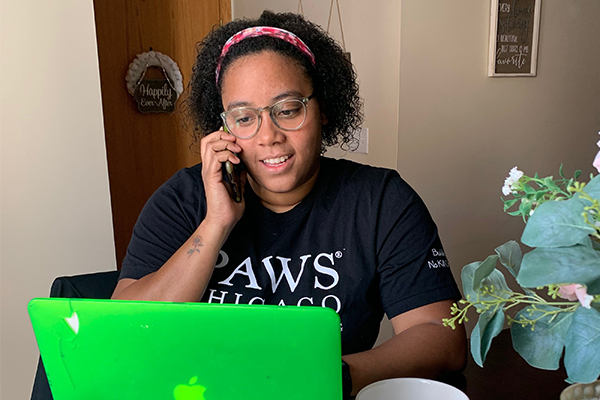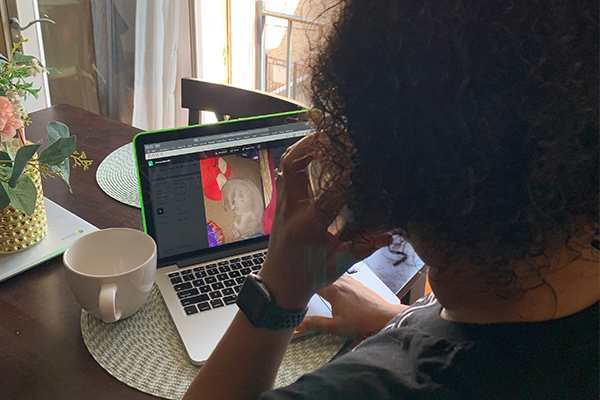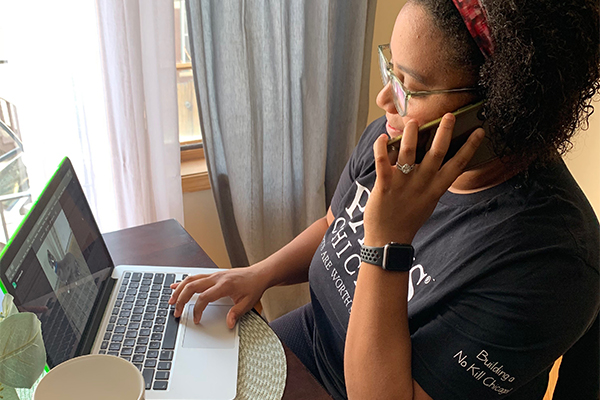 Sick pets in underserved neighborhoods still need vital veterinary care while the world works to combat COVID 19. The neighborhoods served by our PAWS for Life program already had barriers to pet services prior to the outbreak. COVID 19 presents yet another barrier. The good news is that PAWS creates pathways to resources where there are none. Since before the start of the pandemic, we used ingenuity and compassion to overcome barriers and reach those most vulnerable – we continue to do so during this crisis. We believe the way to help pet owners is to remove barriers to access and bring the resources to them.
Our Community Medicine program provides Englewood, West Englewood, and Back of the Yards pet owners with free veterinary care. As we are no longer able to perform in-home medical exams, our Community Outreach veterinarian, Dr. Wooten, now offers telehealth appointments. These virtual home visits help diagnose and treat animals over the phone in communities that would otherwise not receive care. In emergency situations, when a pet needs to be seen in person, our Community Outreach team arranges contactless pick up and transportation to our Medical Center.
To support this critical life-saving work, please consider donating to PAWS Chicago if you're able.
"The communities we serve were already under-resourced," said Laurie Maxwell, PAWS Chicago Director of Community Outreach. "There were already barriers to accessing vet resources and with this pandemic, those barriers have grown. There are no veterinarians in the communities we serve, so for many of our clients we were their only option before and we are certainly their only option now."
As people spend more time at home, they are noticing more about their pet they didn't see before. Schedules are changing and pets can get stressed with differences in routine. Telehealth appointments are a great way to assess the situation and see if further treatment is needed, especially when anxiety is high.
"When I'm on the phone, I can tell some of these people are just worried about their pet and me being able to provide advice - whether it's a big issue or a small issue - you can tell right away that their level of anxiety goes down. We already have financial hardships happening and no one wants to get the coronavirus, so everyone's in a heightened state of anxiety to begin with. So it's really nice to be able to ease some of that and say, 'We are here for you and we can help you and we are figuring out ways to do that'" said Dr. Wooten in a recent Chicago Tribune article about our efforts.
If you are a resident of Englewood, West Englewood or Back of the Yards, please call 773-217-9113 for more information on these services.