So Long Schatzi!
Apr 13, 2022
Schatzi is the biggest sweetie you'll ever meet. This is perfect because "Schatzi" means "sweetheart" in German. Though she's been through a lot, she's also a shining example of PAWS' promise to every pet who enters our program—no matter what happens, we'll do everything we can to ensure their happiness for a lifetime.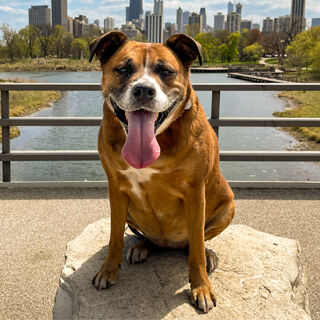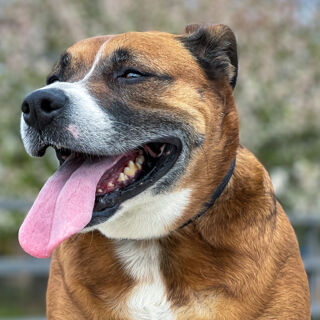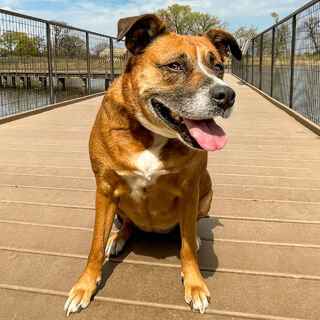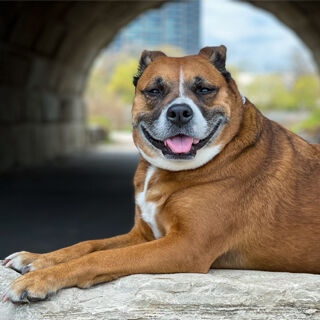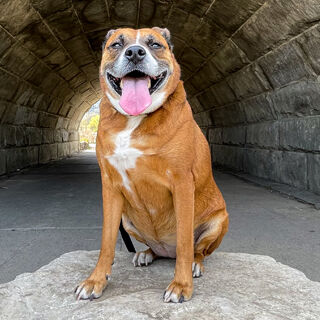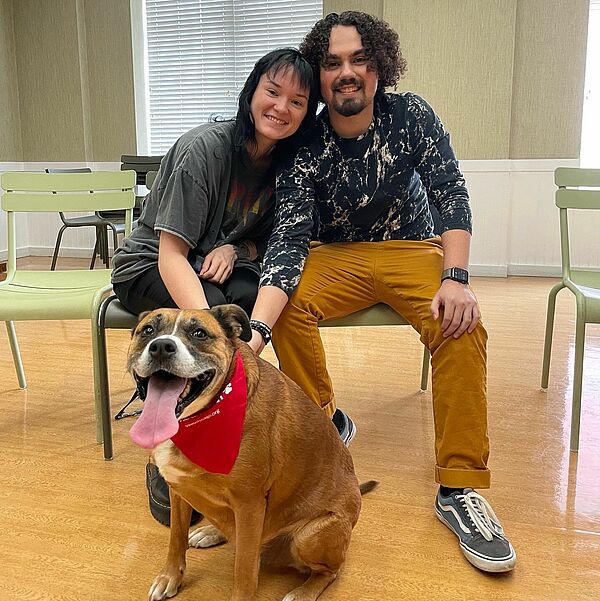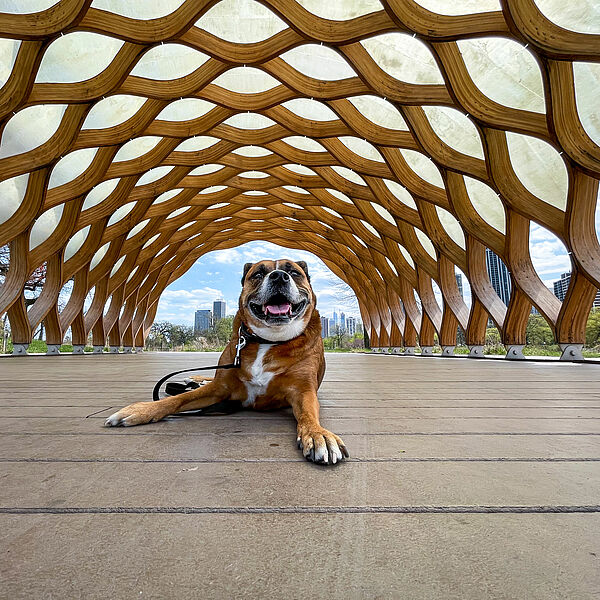 This month, we got to hand out an extra-special red bandana!
Chances are, when you say the name Schatzi around anyone who works with PAWS, you'll be met with a huge smile and one of many reasons why they love her so much. Most of us worked with Schatzi in some capacity over the years, and we shared the highs and lows of her journey with her to find a home.
Schatzi was first adopted as a puppy back in 2014, but she returned to PAWS a few years later when her owners were expecting a child. Schatzi is very fearful of children and needed to spend her time thriving in a stress-free home.
The next time she was adopted, she spent several happy, amazing years with her new guardian. They were the best of friends, so when her owner passed away, poor Schatzi was heartbroken. Losing another family was devastating for a girl who loves as hard as she does.
That's the thing about Schatzi—the only thing bigger than her appetite is her heart. She loves cuddles, belly rubs and people as much as they love her.
Our favorite chonk was officially adopted by her foster family on April 2. She had spent about a month with them before falling in love and making it official. Schatzi was the first foster for this couple, but sometimes one is all it takes. Adoption staff held a celebration for the new family with cake (even a Schatzi-friendly one), tons of belly rubs, and her tail didn't stop wagging from the time she walked through the door to her final exit from the Adoption Center.
It's obvious that Schatzi is crazy about her new family, and she received lots of farewell pets and kisses from PAWS staff to send her off with as much love as she has given us over the years. Please join us in wishing this family lots of fun adventures and couch cuddles to come!
Give a homeless pet a second chance.