Orion: Big Dog, Big Heart, Big Operating Table
Dec 01, 2022
This 100lb dog will be running again soon after specialized surgery at our Medical Center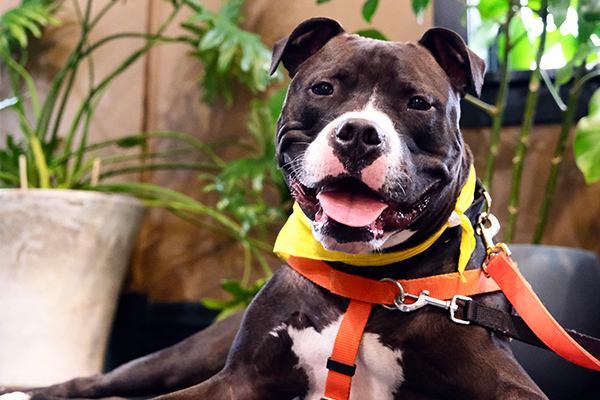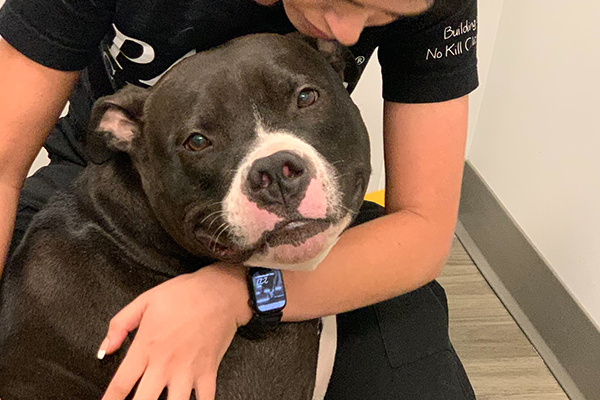 Orion wasn't such a big boy when we met him. Abandoned and emaciated, he was far from healthy at 60 pounds. He also had two torn ACLs which required Tibial Plateau Level Osteotomy (TPLO) surgeries, also known as a cranial cruciate ligament repair.

Once he gained about 40 pounds and a whole fan club of PAWS Chicago staff, he was ready for two big, lifechanging ACL repair surgeries.

This procedure requires special training and tools that wouldn't be available to him at most shelters. But Orion wasn't at just any shelter, he was at PAWS Chicago! And our state-of-the-art Medical Center was more than prepped to take care of him.

Two of our veterinarians scrubbed in to work simultaneously on our beloved Orion, so that he could look forward to many pain-free days ahead. Today, he's doing so well and getting ready to look for a Help Me Heal home!

Have a pet-free home and interested in bringing Orion into the family? Help Me Heal is a PAWS program where you get to bring Orion home while PAWS takes care of the remainder of his medical costs and recovery. Once he's fully recovered, you get to make things official with an adoption.