Medical Center Volunteers Have a Tried-and-True Prescription
Oct 21, 2022
How a kitten named Polly got by with a little help from our devoted feline volunteers.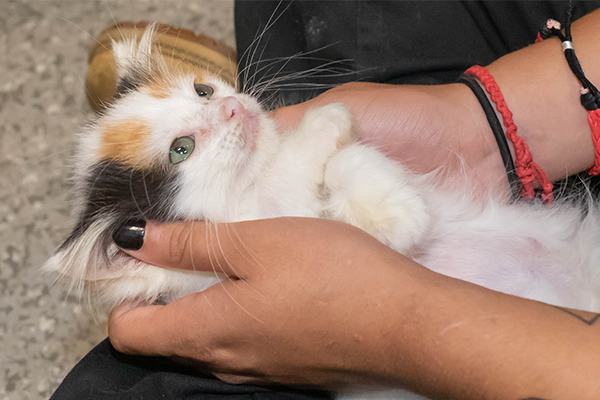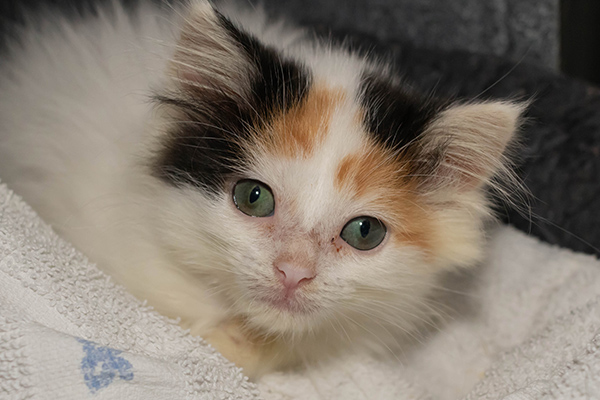 Polly was not feeling well when she first came to PAWS. She was suffering from megacolon, which is a problem with the digestive system that can bring everything to a halt.
She had to receive surgery to clear her impacted bowel. She faced months of recovery to get her digestion back on track and keep her nutrition levels up.
However, our Medical Center volunteers know that just as important as monitoring a pet's physical health is caretaking for their emotional needs. They always found a way to give her a little extra cuddle time here, some extra play time there. As fun as this sounds (and it is), all that love was crucial to her successful recovery.
We're looking for volunteers who can offer the best medicine of all to our ailing and recovering pets at our Medical Center. If loving and caring for pets in need sounds delightful, then sign up to volunteer with PAWS today!