Make a Wish
Sep 26, 2022
It took three veterinarians to pull Wishbone through this emergency surgery.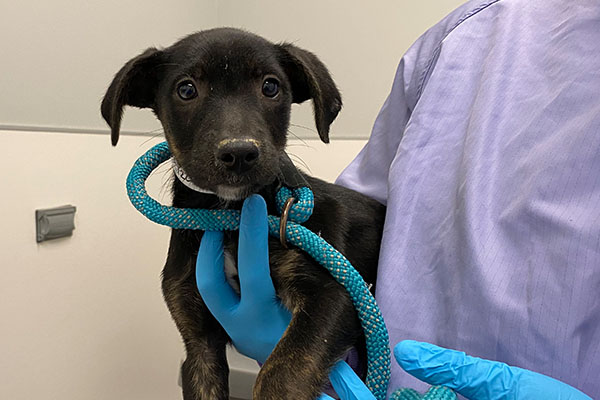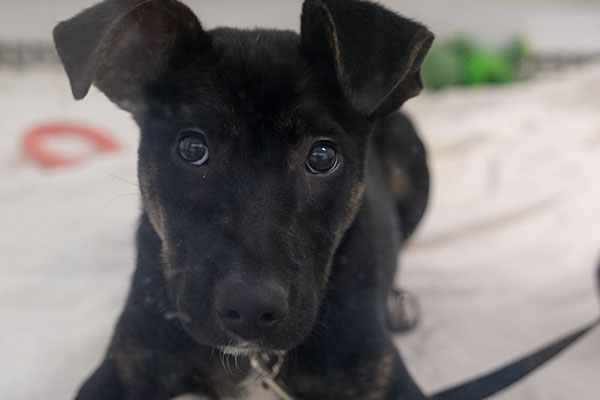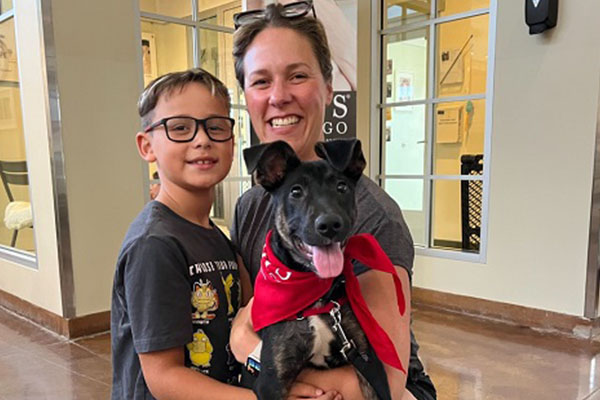 Wishbone's experience with parvovirus was harder than most, and without the emergency care she received, she would not have made it to her red bandana day.
Not even 10 pounds at the time, this two-month-old puppy was fighting the typical symptoms of parvovirus, vomiting and diarrhea, but the latter became so severe that one section of her intestine telescoped into the next. This is also known as Intestinal Intussusception, and it immediately put her life in danger.
"Intestinal Intussusception compresses the blood vessels in the area and quickly kills that section of the gut. As the gut wall is compromised, bacteria from the digesta can cross the weakened membranes into the blood stream and create whole-body infection and sepsis," said PAWS veterinarian Dr. Jennifer Nevis.
Three of our veterinarians scrubbed in for Wishbone's emergency surgery and performed an intestinal resection and anastomosis—cutting out the bad section of the gut and reconnecting the healthy parts of the intestine.
As much luck as her name implies, this one is all thanks to the outstanding work of our surgeons and Shelter Medicine team. Not only was the procedure extremely complicated on such a small puppy, but it was only half the battle. Wishbone now had to recover from surgery while still recovering from parvovirus.
"The Shelter Med team are the heroes on this, that's for sure—to pull a tiny, emaciated, anemic puppy fighting parasites and viruses through after a major emergency surgery like this is really, REALLY incredible even at the specialty or university level," said Dr. Nevis.
In the toughest of circumstances, and through a lot of pain, Wishbone proved she is the mightiest little warrior! After a full recovery, she spent just one night at our Adoption Center before finding her new family.
Learn more about our transformative Medical Center and its lifesaving impact.