Hurricane Delta Relief
Oct 22, 2020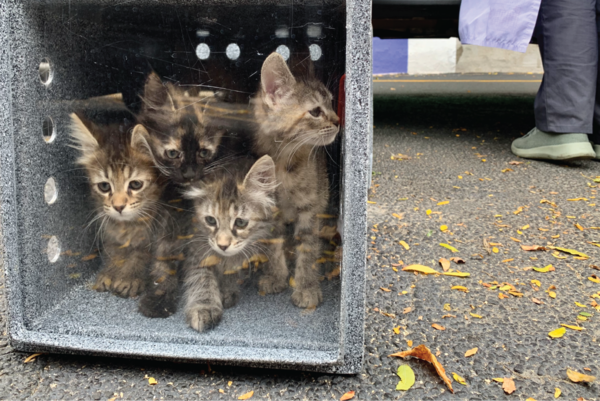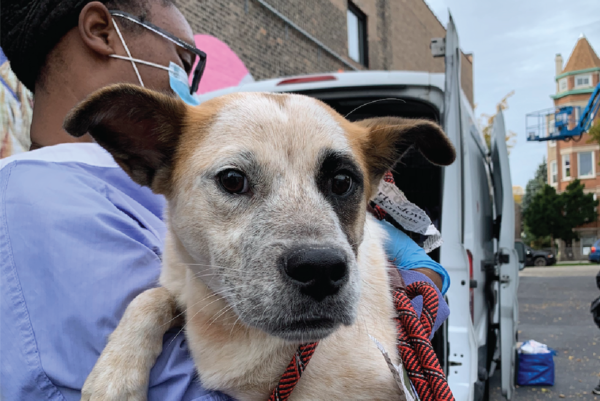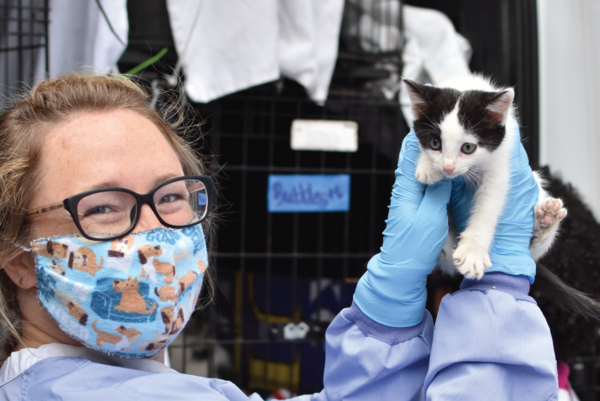 The 66 animals that arrived from our Hurricane Delta relief effort have received their check-ups and are well on the road to happy, healthy lives! Several dogs and cats have been placed in foster homes, found their families, or have started treatment for medical issues like heartworm.
It's hard to believe that just over a week ago, they were bracing for the impact of yet another hurricane headed for Louisiana. Now, thanks to the relationships we've built with our Louisiana rescue partners and our state-of-the-art Medical Center, their futures look bright.
October 14, 2020
Earlier this morning, 68 already-homeless pets arrived at our Medical Center safe and sound from the path of Hurricane Delta. In this newest group of PAWS animals are three mama cats and their kittens, two bonded pairs of dogs, and a whole lot of homeless pets looking for a fresh start in Chicago.
When Hurricane Delta made landfall over the weekend, it brought a new wave of destruction to Louisiana. The effects our Louisiana rescue partners are feeling from Hurricane Delta aren't isolated; they're experiencing damage in their communities and shelter overcrowding due to an incredibly active hurricane season that's placed them in the path of a storm six times this year, including Hurricane Laura. We've worked alongside our Louisiana rescue partners to lend a hand when natural disaster strikes since 2005's Hurricane Katrina and the Gulf Coast's devastating floods in 2016. The years-long relationships we've formed with these shelters gives us the chance to continue providing support to their already-battered communities.
Through this most recent Hurricane Delta relief effort, we're able to help give these partners the necessary space to welcome pets displaced during the storm and much-needed supplies, like Merrick Pet Food, while they work to rebuild. Plus, it gives us the opportunity to get to know 68 new homeless animals who are sure to bring so much joy to Chicago.
If you'd like to help us support homeless animals like the ones who just arrived from our Hurricane Delta relief effort, please donate now.