From hoarding to a home of their own
May 16, 2023
Panini, Cheerio, and Captain needed medical care from living in terrible conditions for years. Now, they have a fresh new start in life.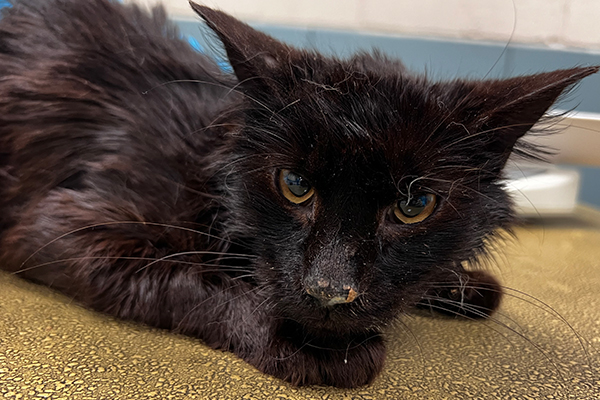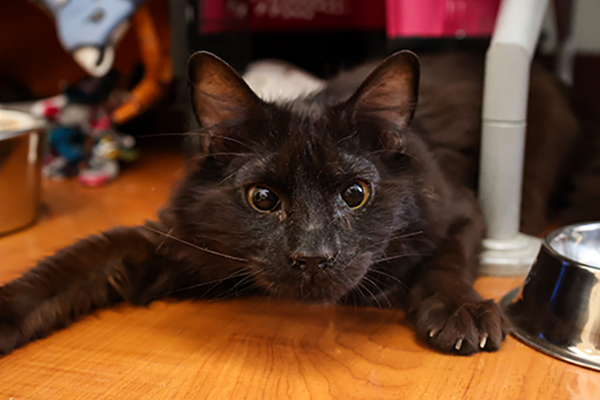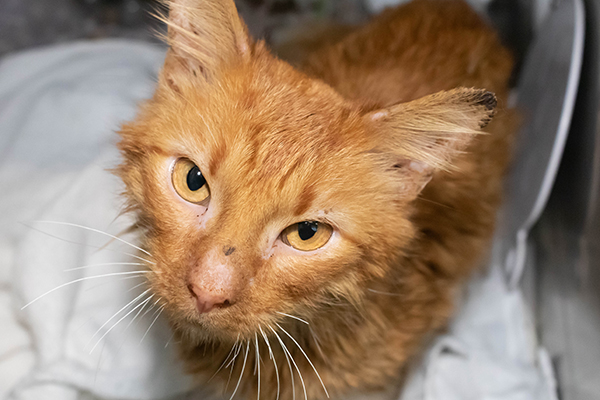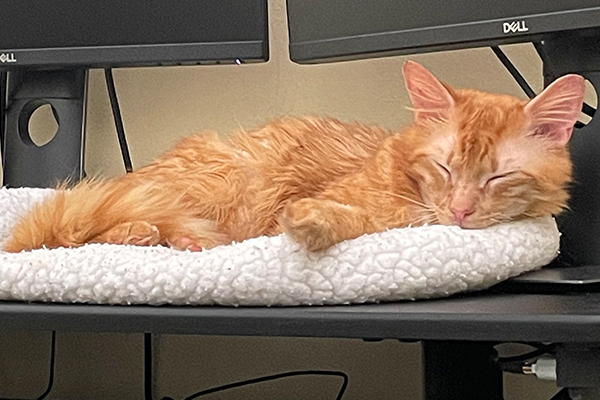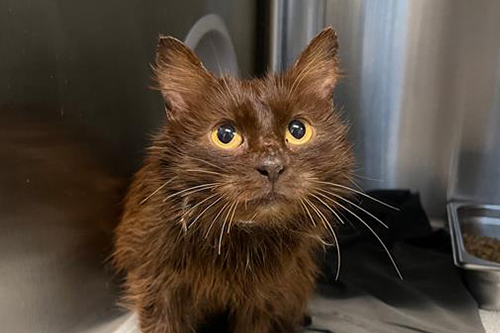 Local animal control confiscated 16 cats from a hoarding situation after their owner passed away, and several shelters rushed to their aid. When it turned out that three of the cats needed acute medical attention, PAWS Chicago was uniquely suited to help them. We brought the trio to our Medical Center with every tool at our disposal that they might need to help them feel better and heal faster.
That's how we met Panini (2 years old), Cheerio (2 years old), and Captain (4 years old): dehydrated, severely underweight, covered in dirt, with lesions and patches of hair gone. And yet, so incredibly sweet. That would be the first day of a month-long recovery journey to help them return to a healthy state.
Over the course of that month, we also found that Captain needed dental surgery, which our Medical Center veterinary team provided. But what these three needed more than anything was nutritious food (generously provided by Merrick) and bucketloads of TLC. Once we got them to a healthy weight and a clean bill of health, the good news started rolling in.
Panini is now happy and healthy in her new home, Cheerio is set to be adopted by his foster, and Captain is eager to find his people once his dental care is complete.
Want to adopt Captain or a cat in need like him?