(Foster) Family Matters
Feb 17, 2023
Lauren Osborne recently fostered a family of five ridiculously adorable kittens. But she's not a full-time foster. Lauren is also our Assistant Director of Intake, and she makes sure fostering fits into her life and not the other way around. "It's just a matter of when I have time and when I feel ready."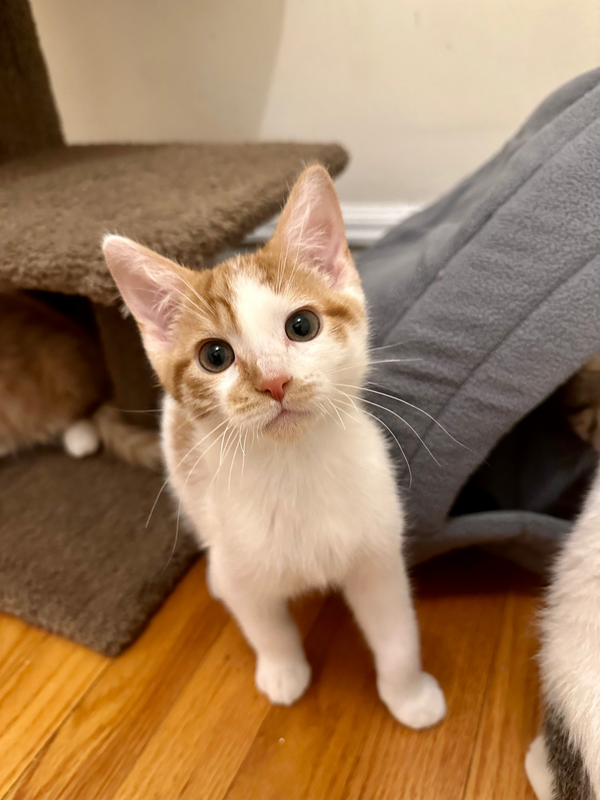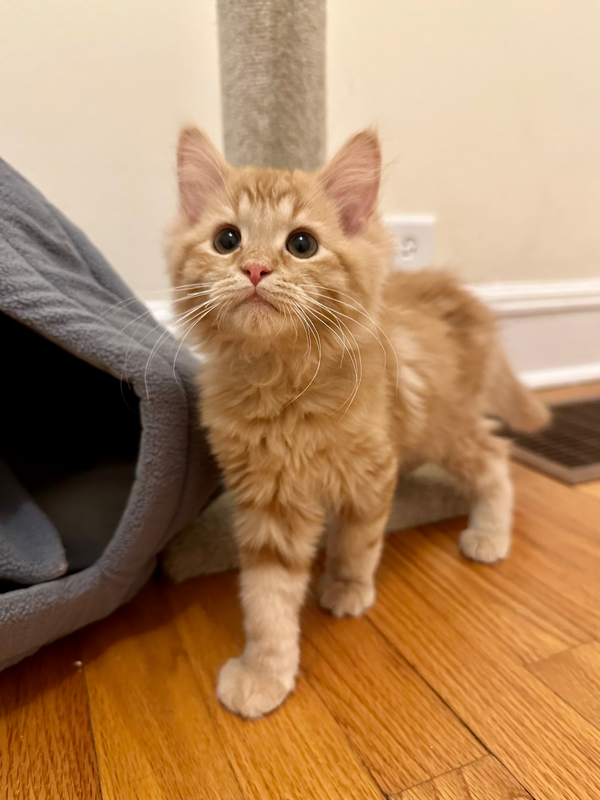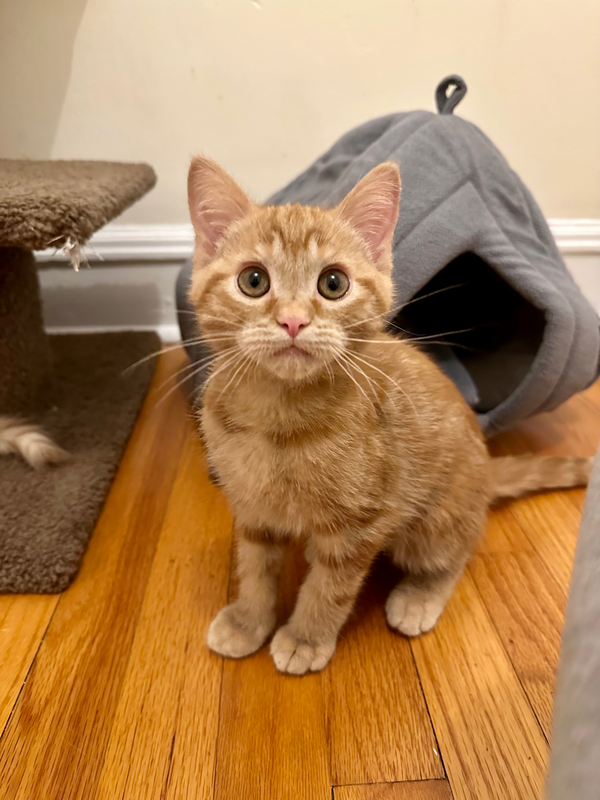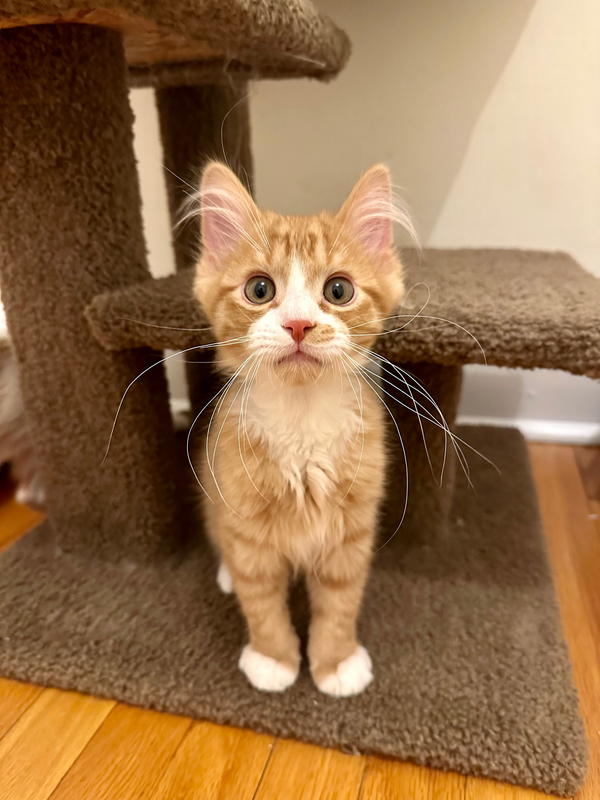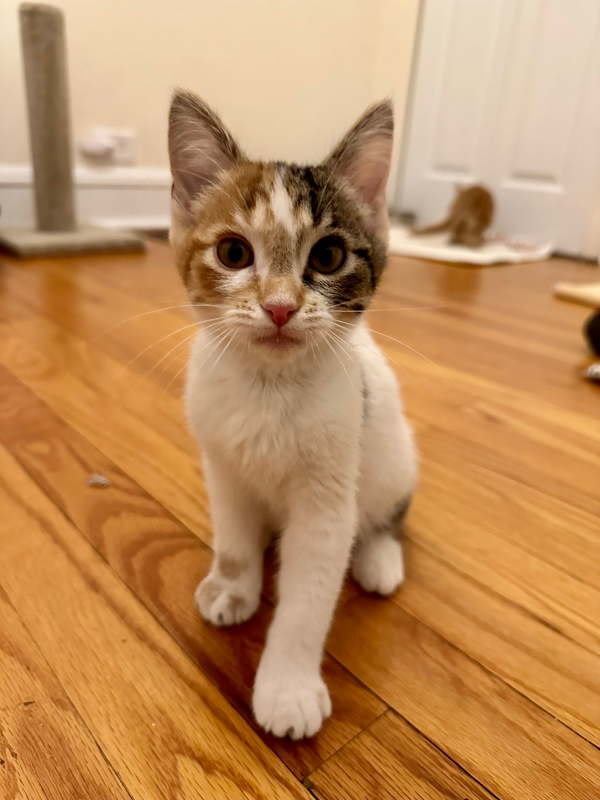 When we spoke Lauren Osborne, she had just finished fostering a rambunctious family of five kittens—Sullivan, Sylvester, Sonic, Sushi, and Scrabble.
Lauren is also PAWS Chicago's Assistant Director of Intake and during our Zoom call, the whole gang was hanging out in her office prior to being cleared for spay/neuter surgery and adoption.
At one point, Lauren turned the camera toward the kittens, and five shining faces instantly whipped around, their heads tilting back and forth with curiosity. It was 13 out of 10 on the adorableness charts.
"Some people were surprised I was taking all five kittens, but I actually like taking a larger group so they're never lonely and always have each other," said Lauren.
This was the end of the kittens' 14-day quarantine period after being indirectly exposed to panleuk—an extremely contagious, potentially deadly virus. Thankfully, not a single cutie ended up contracting the virus and all are healthy.
While Lauren is an experienced foster parent and there are always pets in need of a cozy place to stay during quarantine, her home isn't filled with an endless stream of foster pets. And that's okay.
"I wait until I recover from my previous foster. And my schedule is pretty hectic, and I like to travel. So, it's just a matter of when I have time and feel ready. I want to make sure I can give my all to the animals and do right by them," said Lauren.
Lauren has a spare bedroom in her home where the kittens were able to stay quarantined and separate from Lauren's resident cat and dog.
"I played with them every day, especially because they needed help with socializing. And that takes a little more time. It took a few days for them to warm up. And one of them didn't come up to me for scritches for the first time until a couple days ago."
Lauren's favorite part of fostering is getting to know each animal's unique personality.
"Some are shyer, and some are more playful. And, after their quarantine period was over, I really loved seeing them interact with and get to know my resident pets. My dog is always cool, but my cat can be a little grumpy. Watching him warm up to the kittens was so cute."
At one point, Lauren's resident cat got comfortable enough with a kitten that they even gingerly touched noses.
"It was...oh my gosh."
Every foster experience is filled with emotion. And returning the kittens was bittersweet for Lauren, but she wouldn't change a thing.
"Fostering makes me feel...all the feelings. Excited, anxious, happy, sad. But it's worth it. Every time, it's worth it. And that's why I keep coming back."
Today, all five of Lauren's foster kittens are happily adopted and enjoying their new homes. And that's in no small part thanks to Lauren, whose care and attention helped prepare them for their new lives. Thank you, Lauren!
Also, a special shoutout to our partner Merrick Pet Care for providing healthy meals for all PAWS pets, including those staying in foster homes.
Interested in becoming a foster parent like Lauren?